In the days leading up to the sixth annual Pink Dot rally in Singapore, a firestorm of controversy erupted in the island nation as some religious leaders and groups condemned the event, with one influential Christian pastor even calling for the government to ban the gathering. But this weekend, not only did gay rights supporters attend the event, they did so in record numbers.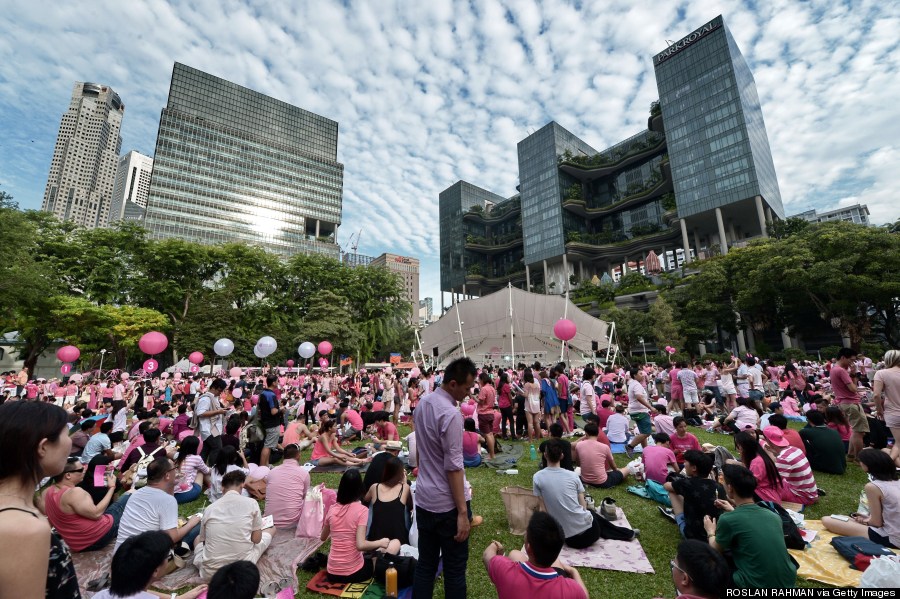 According to the organizers of Pink Dot, a yearly lesbian, gay, bisexual and transgender (LGBT) rights rally that champions the #FreedomToLove, a record 26,000 people showed up at Singapore's Hong Lim Park Saturday to attend the event.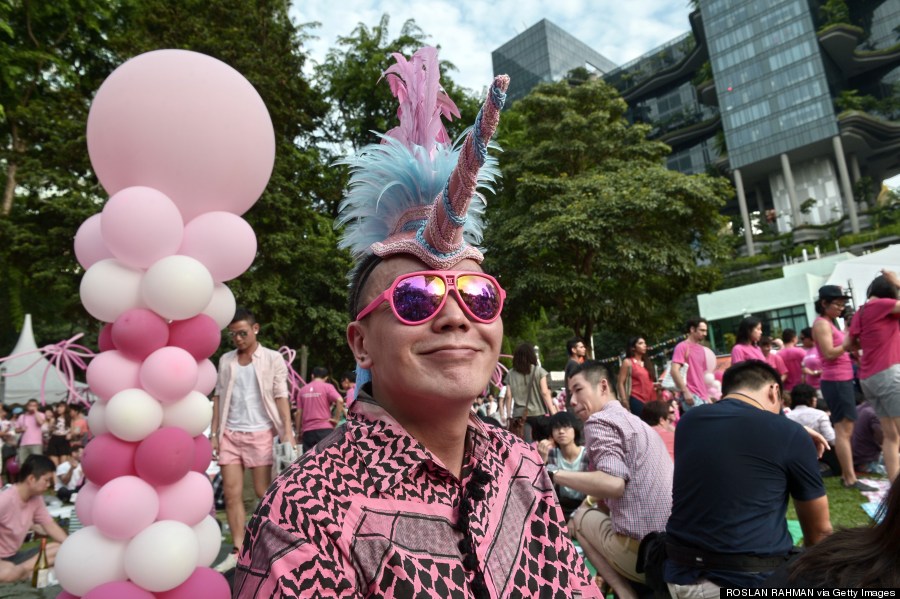 Local newspaper the Straits Times reported that the rally went "smoothly," despite fears that anti-LGBT protesters might try to disrupt the occasion.
Leading up to this year's Pink Dot rally, some Christian and Muslim groups had spoken out in condemnation of the event.
"We cannot and will not endorse homosexuality. We will continue to resist any public promotion of homosexuality as an alternative lifestyle," Lawrence Khong, a prominent Christian pastor, said in a Facebook post earlier this month.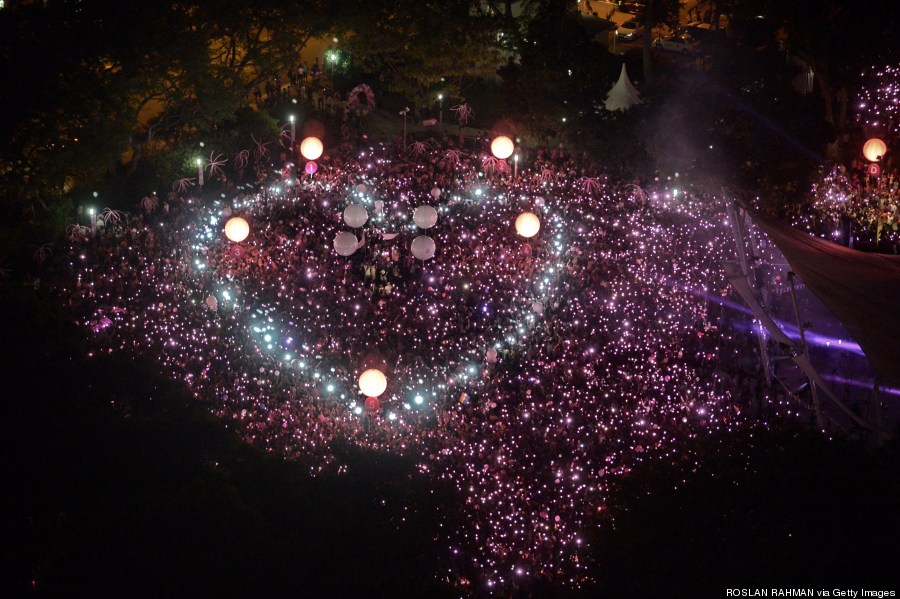 LGBT rights supporters form a giant pink heart in Singapore on June 28, 2014.
LGBT rights remains a contentious issue in Singapore.
"Pink Dot recognizes that many Singaporeans are conservative. However, we also recognize the dangers that prejudice and bigotry can have on our social fabric," the rally's organizers said on their website, adding: "Most LGBT Singaporeans are afraid to come out of the closet. This stems from a fear that the simple act of telling the truth can potentially pull them apart from the people that they love... Pink Dot believes that love is best built on a foundation of trust and honesty, not fear and shame. Change for the better happens through conversations, not cover-ups and covert lives."
Since its launch in 2009, Pink Dot's supporters have grown exponentially in number. After attracting some 2,500 supporters in its first year, the rally was attended by about 21,000 people in 2013.
REAL LIFE. REAL NEWS. REAL VOICES.
Help us tell more of the stories that matter from voices that too often remain unheard.