Dessert chef Janice Wong - named Asia's Best Pastry Chef, in the World's 50 Best Restaurants awards - gives us her insider tips on how to satisfy your sweet tooth in Singapore.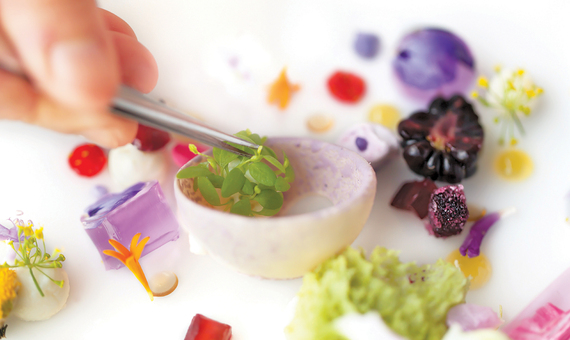 With Singapore's fusion of cultures, its diverse cuisine is a reflection of the island's people and heritage, making sampling the food an integral experience to travelers who pass through.
Desserts however, are so often left out of the limelight, so while you're likely to have heard of chilli crab and chicken rice, you're less likely to have come across its sweeter offerings. Head to the island's atmospheric hawker centers to pick up traditional sweets, or explore the thriving dining scene, where you'll see a fusion of Western-style desserts with local flavors and textures.
Dessert chef Janice Wong has risen to celebrity status in Singapore, as the name behind 2am:dessertbar - inviting sweet tooths in to sample her modernist desserts - and having been awarded the accolade of Asia's Best Pastry Chef two years in a row. With a passion for her hometown's culinary scene, Janice gives us her tips on what to try to experience the best of Singapore's traditional and more contemporary sugary specialties.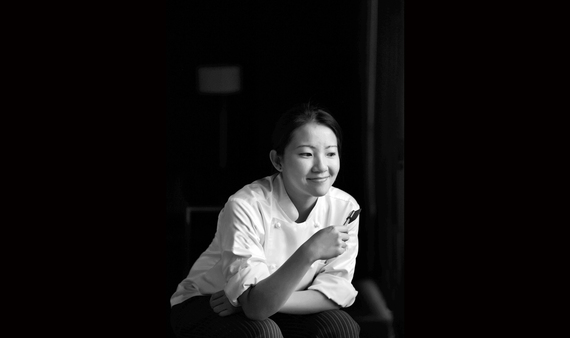 "What really makes Singaporean desserts unique is our local ingredients, from the small sweets you can take away from the markets and hawker centers, to the desserts like Ice Kachang, which have different jellies and a lot of texture [red beans, cubes of jelly, sweet corn and palm seeds are hidden beneath a mound of shaved ice, with colored sugar syrup and condensed milk poured over]. Plus, they're generally not overpoweringly sweet, with quite delicate flavours. Although, we do have some very robust flavors, with fruit like jackfruit and durian."
"When it's in season, jackfruit is found in a lot of desserts, but, durian is especially popular, so you can get durian cream puffs, cake and egg rolls. Then we've got pandan [a flavoring from Southeast Asia's pandan leaves], which is very unique to our desserts. Kaya is a custard-like coconut jam that's flavored with pandan and typically eaten on bread, with eggs, for breakfast. Here in Singapore, we're in the heart of Asia with many ingredients around us. I think this is what really makes our desserts special."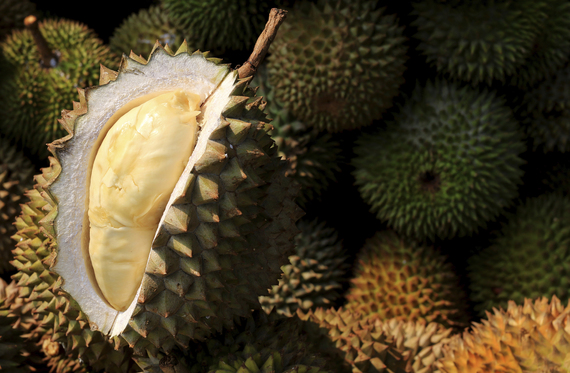 CHENDOL: "One of Singapore's signature desserts is chendol. Coconut milk is combined with gula melaka palm sugar, textured jellies and red beans. And, you can find it in any of the local hawker centres."
DURIAN CONFECTIONERY: "I recommend trying some of the durian flavoured confectionery. Whether it's an egg roll, cream puff or candy, you've got to try something that's flavoured with durian while you're here. You can get the candy at the airport to take home with you too."
Many of the city's cake shops have their own version of durian cake, which is a great way to try this fruit for the first time.
THE ICE CREAM: "You need to try our local ice creams flavors, like pandan or durian. If you go to Udders, you'll find really nice ice cream, and at 2am:desserbar we incorporate local flavors of ice cream into our desserts, including black rice ice cream. Many of our local flavors are reflected through our ice cream, so it's interesting to try them when you come here."
Singapore's own boutique ice cream brand Udders has five stores across the island and offers ice cream workshops too. Durian is one of their most popular flavors. Another popular snack is the local take on ice cream sandwiches - sold by street vendors - with rainbow-colored bread that's sometimes flavored with pandan.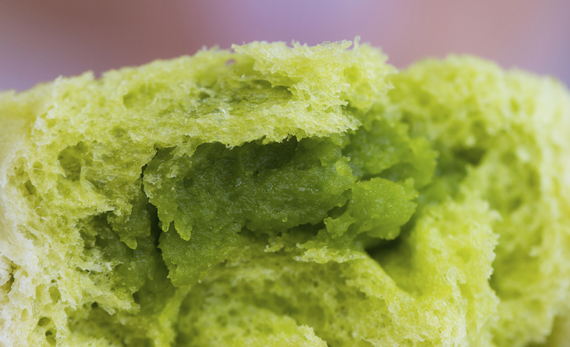 As the city moves with the times, so does the cuisine, including contemporary takes on these traditional sweets. "Singapore is very progressive, so everything needs to constantly move forward," Janice says, "But, we still have a respect for our traditional recipes, so our desserts are based on classic techniques, then plated in a very progressive way to be pleasing to the eye. People here like to create instead of recreate, so we take the typical raw ingredients and come up with brand new recipes."
"At 2am:dessertbar we make a gula melaka kaya ice cream," she adds, "which is created with a really good palm sugar, fresh pandan and coconut milk. It's then paired with pistachio crumble, pistachio cake and coconut meringue. I call it 'Shades of Green.'"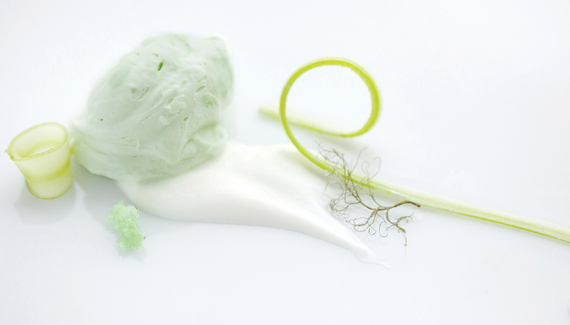 SAMPLE JANICE WONG'S OWN CREATIONS
Try one of Janice's desserts with wine pairing, or go for the indulgent degustation menu at 2am:dessertbar. In addition, Janice currently has a pop-up store with her sweets and edible art in Ion Orchard, with the plan to open the flagship store there at the end of the year.
In 2011, Janice released the first edition of her cookbook Perfection in Imperfection exclusively in Singapore, in which she reveals the secrets to creating her acclaimed desserts, and now, in its second edition the book is available in the UK and U.S., with the addition of her latest recipes.
As a part of the SG50 celebrations, Janice Wong will also be showcasing her edible art at the Singapore Inside Out exhibition, in which some of Singapore's top creatives will be touring Beijing, London, New York and Singapore from April to November.