"We've always felt embraced by the fringes," says singer Martina Sorbara. "That's because we haven't ever fundamentally fit anywhere perfectly. That's how we get pulled toward each other – Dragonette and the LGBTQ communities."
More than a decade into its career, the Canadian electronic music trio of Dan Kurtz, Joel Stouffer and Sorbara has found global success –- but never experienced widespread mainstream acceptance. According to Sorbara, though, Dragonette always found support among queer audiences.
"It's been our home, really, since we started, and we're really grateful for that," stated the singer. "It's really cozy in that space."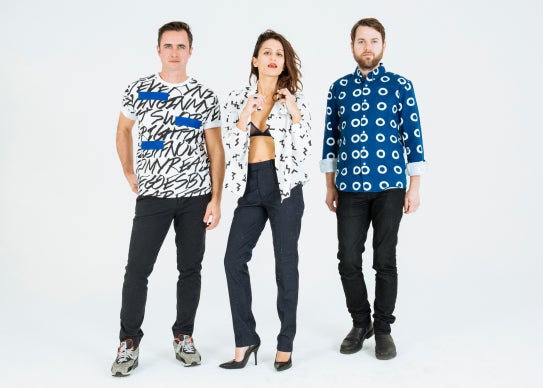 In mid-November, the Toronto-born group released Royal Blues. Led by cuts like "Let the Night Fall" and "Lonely Heart," Dragonette's fourth full-length collection overall takes a "more ethereal and mellow" slant than previous offerings.
"It's just a palette change," she said of the album, which is being presented on the act's North American tour through Dec. 11, "We felt like exploring a different sound palette, temperature and mood."
Sorbara admits Dragonette has received its greatest recognition for "chant-y, hype-y" tracks. This now-signature sound is best heard on songs like "Big in Japan" and Martin Solveig's "Hello," the multi-platinum Billboard Dance Chart-topper which took pole position in four countries and Top 10 in ten others.
"Up until now, I was excited about not singing 'pretty' songs and using that part of my voice," said Sorbara. "That's where I came from [musically before Dragonette], and it was exciting to play around with other sounds."
Over a decade with Dragonette, Sorbara has "exorcised" herself of that need. However, changes both personally and in the music industry have inspired the trio to explore more melodic vocals and presentation on the new record.
"It really is fun," said Sorbara of performing the group's massive club bangers, laughing, "But then you crave something else."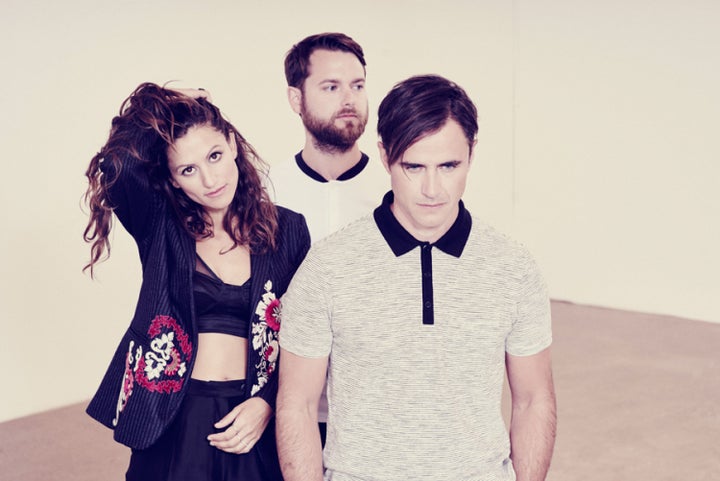 In the last few years, acts like LMFAO -– whose chart-topping "Party Rock Anthem" she sites as an "extreme example" of a musical era –- reigned supreme. Now "party tracks are few-and-far-between," she says, marking an evolution in dance music.
"There's a lot more earnest music in DJ culture," she said, "Maybe 'earnest' isn't the right word, but more earnest and serious in content; I think that whole genre was affected by the 'over-top-ness' of what came before."
As pop music embraces "more simple and sparce" tracks over fist-pumping scorchers, so does Dragonette on Royal Blues. Though their signature is obvious in spots, Sorbara says the album highlights "more of an emotional aspect of my voice" and more serious lyrical content.
"I think this album is more intimacy," she stated. "It's a party chaser; intimacy entrée."
While casual fans might be surprised, the diva doubts long-time fans will be. Other releases have always included these more emotional tracks, she said, though decidedly less heavily.
"I think there's always been that aspect of who we are," says Sorbara of previous releases Galore (2007), Fixin to Thrill (2009) and Bodyparts (2012), "Those who have listened to entire albums, opposed to people who just know the big songs that went beyond our core fanbase, always got that sense."
Having already built a solid following as an underground act – "We're the little band that could; that does -- that tries!" Sorbara jokes – Royal Blues is perhaps Dragonette's most accessible work to date. With upcoming single "Body2Body" poised for mass consumption, the singer scoffs when presented the possibility of finally breaking into the mainstream.
"No, don't be crazy!" Sorbara jokingly concluded amid laughter. "That's just… Let's not get hysterical!"
Visit Dragonette's Website for Remaining North American Tour Dates.
Below: Listen to Martina's Interview on "Party Foul Radio with Pollo & Pearl"