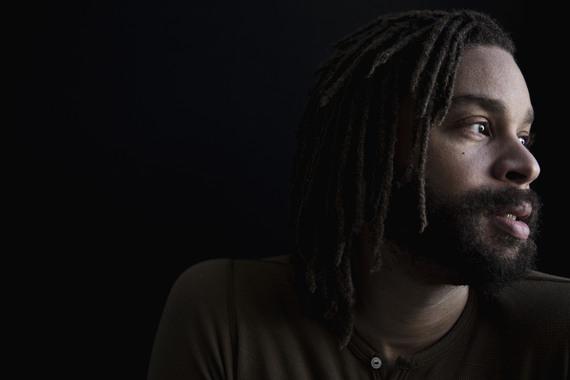 Portrait by Daniel Jack Lyons
February is a busy month for Xavier Smith. The day we sat down and talked, he had just recorded his yearly Valentine's Day song, was prepping for his annual show at Joe's Pub on Feb. 11, was dashing between interviews and photo shoots, and was excited about the release of the new Slow Knights album. After he'd taken a second to catch his breath, we had a nice chat.
Phillip M. Miner: How long have you performing professionally?
Xavier Smith: I started singing with the Boys Choir of Harlem when I was 10. Normally the training and preparation process took about two to three years before you were eligible to be considered for concert performance, but I ended up singing classical solos my first year, which was very much out of the ordinary. The thing is going in I already had a lot of discipline, and I was so hungry to absorb everything I could and perform as quickly and as much as possible.
The Boys Choir exposed me to a broad range of music. We shared a stage with Pavarotti, Take 6, Liza Minnelli, Kathleen Battle, Whitney Houston, Paul McCartney -- the list goes on. We performed at Carnegie Hall for Sondheim. I wasn't treated very well at the Boys Choir, but I definitely learned how to perform. The funny thing is we were kids and didn't really care too much. We were more concerned with what they were giving us to eat.
But a very significant moment happened for me when we were working with a then-unknown guy named D'Angelo. He actually almost got me in trouble. I wasn't selected for a recording he was working on, but he heard me singing in the hallway and demanded the director bring me back into the rehearsal. "You need to be on wax, man!" he kept saying over and over. I think he was the first person to tell me that.
PM: So how long before you were on wax?
XS: Well, I did a ton of recording as a member of the choir: movie soundtracks, commercials, albums, etc. The first solo recording I made was when I was 17 years old. It was done in the apartment of a Boys Choir alum who played keyboard. I remember I cried and was almost inconsolable afterwards, because I thought I sounded horrible. I thought my dreams were dashed.
PM: How did you get over that?
XS: I had a lot of encouragement from talented people I respected. People rolled their eyes at me and kept asking for a copy of it. They liked it more than I did. I got nominated for a Lena Horne Scholarship Award after someone submitted it for consideration. Lena Horne herself was very enthusiastic. I was also very determined to be a better singer.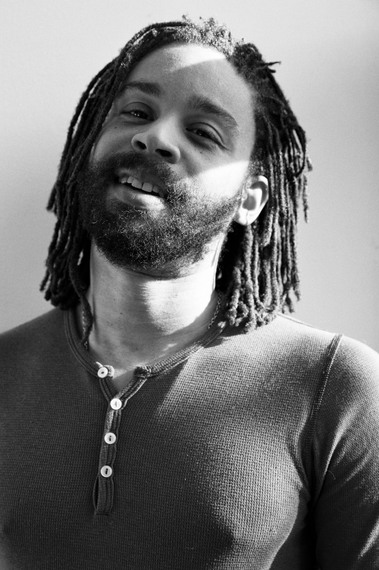 Portrait by Daniel Jack Lyons
PM: You're insanely busy right now. You have your annual Valentine's Day song, your annual concert at Joe's Pub right around the corner, and a Slow Knights album coming out soon.
XS: I recorded my Valentine's Day song today, produced by my friend Don Godwin.
XS: It's a cover of Stevie Wonder's "Too Shy to Say." It's my 11th year doing it but 10th song. One year I stopped, and people yelled at me.
[Interviewer's note: You can download the song for free now at xaviermusic.com.]
PM: What songs have your recorded in the past?
XS: That's a long list. Last year I did a cover of "It's Not Right, but It's Okay" by Whitney Houston. I gave it sort of a world-music spin. That was a lot of fun. I enlisted Brazilian and Afro-funk/roots musicians, and V. Jeffrey Smith, who played sax on the original album. Two very talented high-school students and my Slow Knights bandmate Bridget Barkan sang backing vocals. My friend Jeremy Mage and I produced it. A few years before that was a song I wrote called "Strawberry Blonde." Another year was a Daft Punk cover of "Something About Us," which got commercially released. The inaugural song was "In My Life" by the Beatles.
PM: How many years have you been doing the Joe's Pub show?
XS: Four years. It's a Ladies of Soul tribute. Truth be told, when I first asked them, I didn't think they would say yes. The audience is pretty diverse in pretty much every aspect. That makes me really fucking happy. I pick songs that I love that people aren't tired of hearing. I'm not afraid of album cuts. And I ask artists to join me whom I find inspiring and give me that cool tingling sensation when I hear them sing. Tony Award winner Lena Hall from Hedwig and the Angry Inch was a guest the first two years in a row. Lady Rizo, Stephin Merritt, Anastacia McCleskey, Rachel Price from Lake Street Dive have all been guests too. I'm really excited about the guests this year.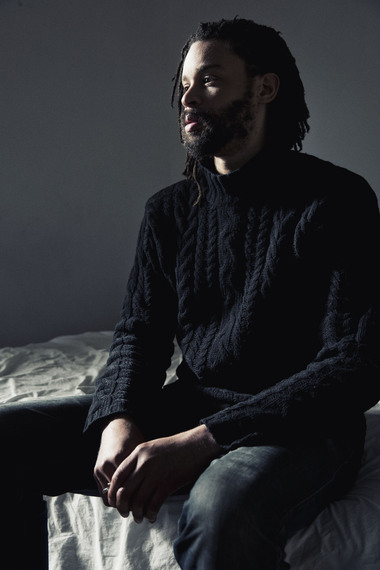 Portrait by Daniel Jack Lyons
PM: I want to ask about the packaging of the event. You superimposed your face over one of Whitney's famous album covers.
XS: Those are always fun to do. Scott Ewalt is the artist behind that.
PM: When you're writing your own material, you don't change gender pronouns in your love songs to make them heterosexual.
XS: Well, I think most of the songs I've written don't really specify. When I sing women's songs, however, I sing them as written. The funny thing is nobody seems to notice. One day I hope to hear a man sing about another man on the radio. The omission isn't harmless. It's a tacit expression of disapproval, and I believe it's also a good litmus test of where things really are. There was a study published in the American Sociological Review recently that found that Americans were OK with gay people but uncomfortable with expressions of gay affection. Even when the audience knows the performer of a song is gay, the hetero façade is expected to be maintained for the comfort of the listener, for the most part. Elton John did it. George Michael did it. It's a betrayal of self straight artist don't have to deal with. It sends a message and affects behavior.
PM: That must make it difficult for you in the music industry.
XS: The music industry is difficult period. They don't want to back artists that deviate from what's currently selling. It's all very safe and all very marketable. I'm friends with many people who are so much better than what's on the radio, and they should be on the radio. There are exceptions, of course. I'm not saying it's impossible. For example, I like Janelle Monáe a lot. She's amazingly talented, had a vision, and manifested it.
PM: Do Slow Knights have a label?
XS: Yes. Our upcoming album, Living in a Dark World, will be released on Self-Raising Records. I'm really excited for people to hear it. I love working with Del, Bridget, Mykal and Rod.
PM: Well, it is coming out in April. I've heard it, and it's great. And people should definitely listen to the preview on your website.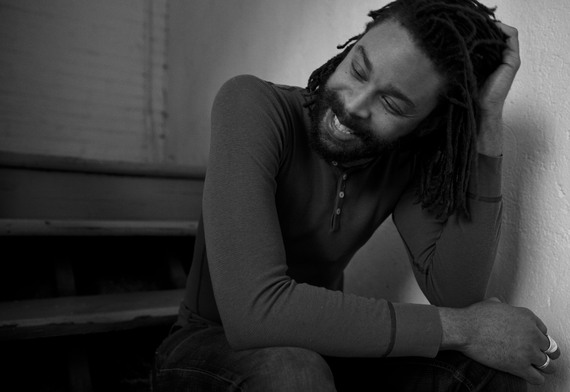 Portrait by Daniel Jack Lyons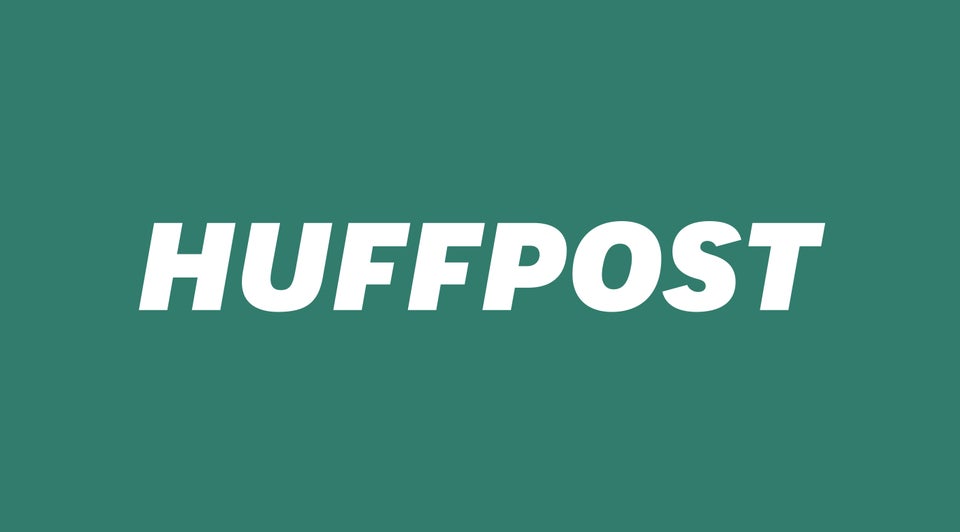 Singer Xavier Smith
Popular in the Community