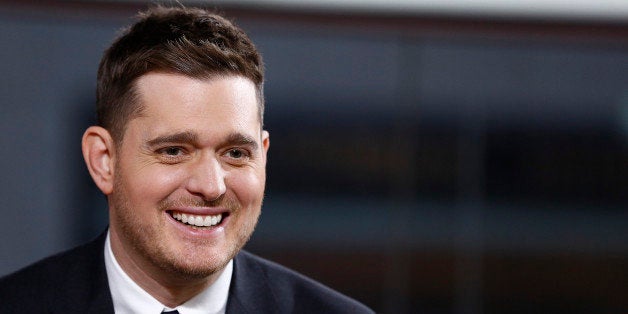 Everyone loves seeing their favorite singers in concert, and the only thing that could be better is seeing those musicians out on the street. Imagine walking down the sidewalk or getting onto a subway car and hearing your favorite singer start to perform his or her greatest hits.
These eight musicians gave shoppers, commuters and spectators something to write home about when they belted out spur of the moment, surprise performances. Check out these videos and see why these stars are just as great off stage as they are on.
On Christmas Day 2013, world-renowned tenor Andrea Bocelli gave Miami churchgoers an amazing surprise when he performed at the St. Patrick Catholic Church in Miami Beach. He attended the Christmas mass, which was delivered in Italian, and gave no indication that he would be performing until he was led to the pulpit and began to sing. Bocelli sang "Adeste Fideles" ("O Come All Ye Faithful") and "Silent Night." Churchgoers were shocked and their spirits were lifted by the unplanned performance.
Bublé gave New York subway riders a huge surprise when he joined the group "Naturally 7" for an impromptu performance of "Who's Lovin' You" at the 66th Street Lincoln Center subway stop in March of 2013. Commuters stopped in their tracks to listen to and record the performance. Bublé said afterward that singing in the New York subway is the "most authentic, organic way to make music."
His name may not mean much to people who aren't fans of classical music, but Joshua Bell is one of the best violinists in the world. In 2007, he completed an experiment, envisioned by the Washington Post, in which he played his current concert repertoire as an incognito busker in a Washington D.C. metro station. The experiment was videotaped on hidden camera to see how commuters would react. Of the 1,097 people who passed him during his 45 minute performance, just 27 people donated money, for a total of $32.17, and only one person recognized him.
The "Sk8er Boi" singer took to the New York City subway, dressed in her typical sweatshirt and baggy pants, for an impromptu performance in 2011. Accompanied by musicians playing a guitar and percussion instruments, she sang both in stations and on subway cars as they moved. She made about $16 during the performance, funds she promptly gave to a homeless individual.
The Aerosmith singer surprised restaurant patrons when he took the mic at Nashville's Bluebird Cafe in 2013. The historic venue was, as Tyler later told reporters, the smallest room he had ever played. He performed Aerosmith's hit songs "Jaded" and "Dream On" for the unsuspecting audience.

Jimmy Sommerville
The Scottish pop star and a former member of Bronski Beat joined a Berlin street musician who was singing one of the band's songs for an impromptu public harmony. The busker was singing "Smalltown Boy" when Sommerville, who was walking his dog at the time, caught wind of the tune and joined in, much to the guitarist's surprise. The street musician and his spectators were shocked to see the famous singer step up and chime in with the duet.
Rapper Coolio met a group of young British fans and University of Central Lancashire students during a night on the town and ended up giving them a music lesson like no other. In fact, he liked them so much that he met up with them the next day, cooked them dinner and taught them the finer points of singing his hit "Gangsta's Paradise." The students probably didn't think they'd ever have the chance to harmonize with Coolio right in their own living room.
Grammer's no stranger to leaving his guitar case open, hoping for a couple of dollars. The "Keep Your Head Up" singer got his start as a busker on Santa Monica's 3rd Street Promenade. After getting his big break, Grammer returned to the Promenade for an impromptu performance of "Biggest Man in Los Angeles," in which he sings about his days as a street musician. Many locals still remember Grammer from his early days, and he quickly attracted a large crowd.
REAL LIFE. REAL NEWS. REAL VOICES.
Help us tell more of the stories that matter from voices that too often remain unheard.
BEFORE YOU GO
PHOTO GALLERY
Stars in Concert