Singer Songwriter Brandon Skeie is one of the most buzzed about artists of 2016. At the age of 22, he has racked up over ten million SoundCloud plays, and an extremely strong online presence. His cover of Adele's monumental single "Hello" took this openly gay artist into the stratosphere. His single "So Bad" premiered on January 22nd, and his pop ready sound and matinee idol looks ensure that 2016 is going to be far from "So Bad" for Brandon Skeie.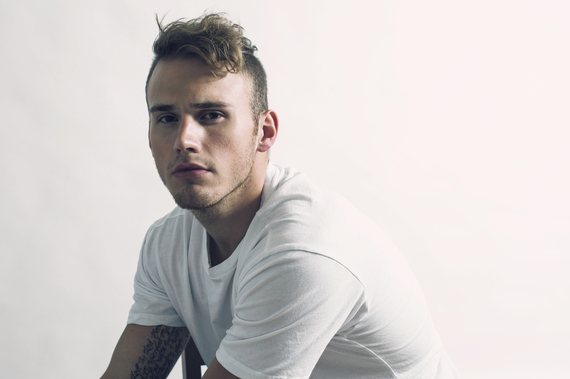 You were arguably the first viral video of 2016, with your stellar cover of Adele's "Hello". What about that track made you want to cover it? And how did it feel to have so many people calling your version the "definitive" cover of this track?
Wow first off it is amazing to me that people would use the term "Definitive" for my cover! I woke up the day after Adele released the track & immediately listened to it 1,2,3,10 times & just really connected with it on a relationship level and person level. I felt like I really understood what it was like to live the song so I had to cover it. I literally heard it that morning and covered it & posted it within three hours!
So tell me, how did Brandon Skeie get started singing?
I started singing when I was a sophomore in High School. My friend made me audition for choir & I basically fell in love. I sang throughout high school and when I graduated,I had made the decision that I would follow my passion for the rest of my life so I moved to LA, became active on Youtube and then spent the last three years crafting my sound, writing a lot & posting covers!

What brings the most inspiration to you?
Real life experience is the number one inspiration for all of my music. You will know what I mean come end of January. I write about relationships, people, situations etc. When it comes to covering a song, I usually choose songs people can actually relate too.

Your single "So Bad" came out January 22nd and it has received a great deal of attention. What can you tell me about it?
I am so excited about this in particular. I have been working on music & writing for the last two years & actually have had this song written for over a year. It is about wanting someone "So Bad", but knowing that it is not the right time or place in your life to actually have them. It is based off of my very first serious relationship that ended about a year ago. This song definitely defines me & has my entire heart & soul in it! (Check out "So Bad" HERE-https://BrandonSkeie.lnk.to/SoBad)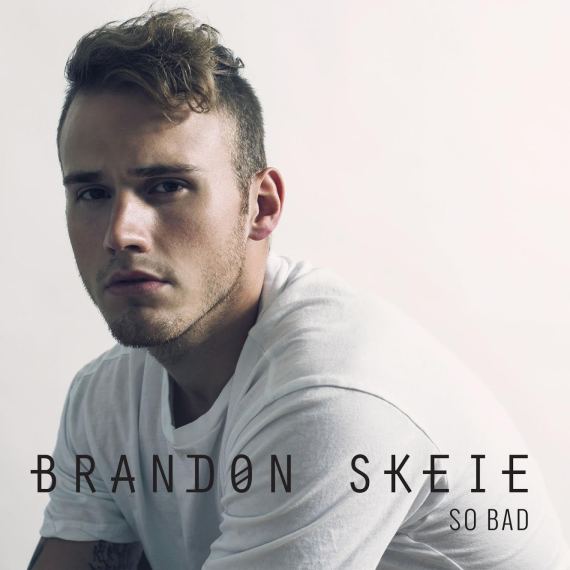 Who are some of your favorite artists out there now? Anyone you absolutely would love to collaborate with?
Man I have so many artists I could list, but a few come to mind. First off, John Legend is a huge inspiration to me. He is basically what I want for my career in music. I look at him with the utmost respect and would one day LOVE to collaborate with him. Adele of course has been a large influence on my music, I love her realness & how honest she is in her life & in her music. Other artists I really love & appreciate are Troye Sivan, FLETCHER, Don McLean, Sia, & Years & Years, just to name a few.
What's next for Brandon Skeie?
Well, 2016 is a year of stepping out of my comfort zone so I hope to travel a lot, perform & hopefully see the world hear my music! I am doing a short tour in January & February that will be announced soon on my social medias. My single "So Bad" has been released! You can find it here. Basically whats next is singing... ALOT haha.
Give me one word that you feel describes your life right this second?
Transformative
https://twitter.com/BrandonSkeie
Popular in the Community