Accompanied by his owner, who was identified only as Pam, 3-year-old Oscar performed Pachelbel's "Canon in D Major."
Before they started, Pam told Cowell: "He can sing. He can hold a note. He can even do a vibrato."
She said her dog started singing about a year and a half ago when she was playing the piano at home.
Cowell said: "I'm not kidding. I've done this show a long time and I always said if we could find a dog that could sing, that would be everything to me."
As Oscar sang onstage, Tyra Banks marveled from backstage, "He's on key!"
The performance got a standing ovation from Cowell, but he didn't go completely soft.
"I think your piano playing isn't great, by the way," he said to Pam. "I think it could use a little practice, but we may have found our first singing dog. Genuinely. This is exciting."
Check out the video of Oscar's performance above.
Before You Go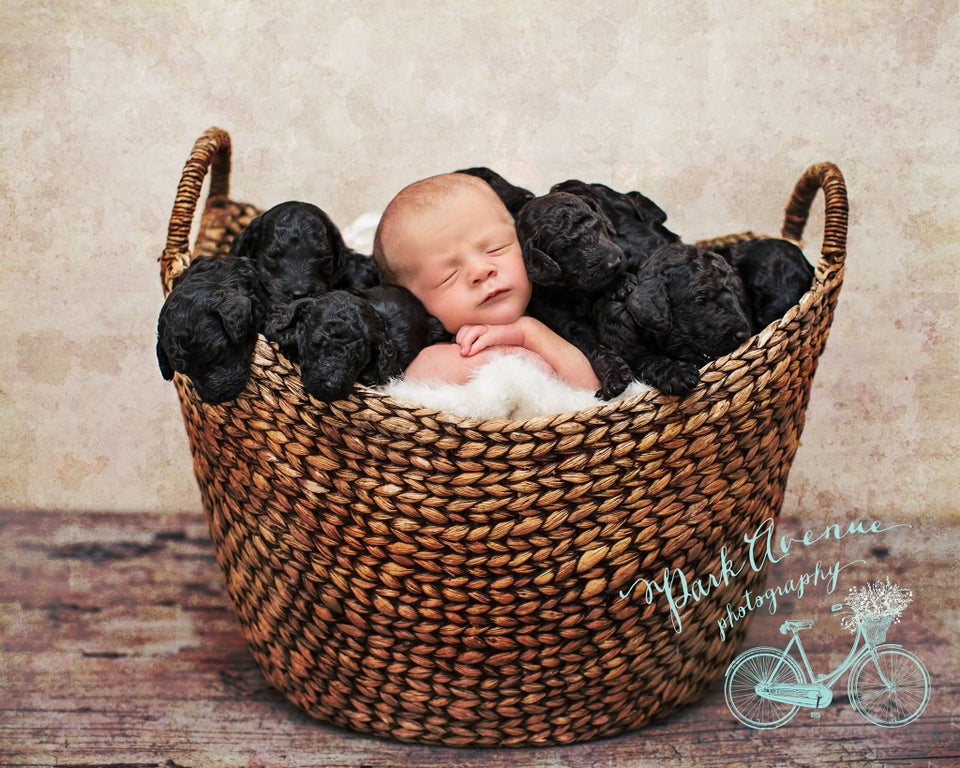 Babies And Dogs
Popular in the Community