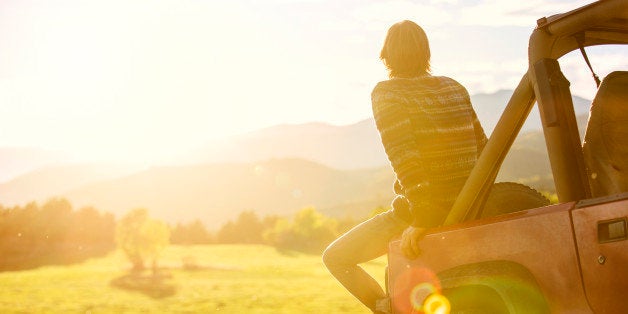 If you're in a relationship, you probably look forward to Valentine's Day. It's a day dedicated to being in love.
Someone you care deeply about thinks the world of you. It can be a wonderful feeling, but what about the single people who are still seeking their soul mate?
Valentine's can be different for singles. There's an unspoken pressure to be in a relationship. It can be a reminder that there's something magical out there you're missing out on.
Single people are hardly alone. A recent Gallup Poll in 2014 showed that 64% of people between the ages of 18 and 29 were single and never married.
However, if you do find yourself single, you may be wondering where have all the good men/women gone.
The Conditions of Love
Science might help you find an answer to where Cupid is shooting his elusive arrows. And it may not be what you'd expect.
Research published in Social Psychological and Personality Science found that people who engaged altruistic behavior were more likely to stumble into romantic relationships. It was also one of the most interesting psychology studies from last year.
In their paper, they write:
Among single individuals, engaging in pro-social behavior in any given year was associated with increased odds of finding a partner and entering into a romantic relationship in the following year.
Love Data
The study gathered data for more than 12,000 people over the course of 10 years. Researchers asked participants about their social behaviors, as well as their relationship status. They also recorded how often people engaged in pro-social activities like helping friends, family, and neighbors.
What they discovered was that people who took time out of their schedules to help others were more likely to be dating or married the following year.
However, they also took a look at how often people helped others. It turns out that a higher frequency of altruistic behavior would improve a person's chance of changing their relationship status from "single".
Some of you may be thinking that this could simply be caused by having more social contact with others. The researchers wanted to make sure this wasn't the case, so they accounted for total time spent in social settings. However, their results remained the same.
A Few More Reasons
Being a good Samaritan and boosting your chances for love are both great reasons to find a cause you believe in. However, there's another reason why volunteering your time could pay relationship dividends.
Say you're lucky enough to meet someone through a good cause. Chances are that person will not only share your passion, but will also be kind and generous. Which probably places them a cut above a typical guy/gal who frequents the clubs.
There's something else from psychologist John Gottman, who has been studying relationships for over 40 years. He runs the "Love Lab" in New York with his wife, Julia, and together they have been interviewing and observing couples to find what keeps relationships together and what tears them apart.
Gottman reveals in an interview with The Atlantic that there are two traits that can predict if a couple will break it off or will stand the test of time.
Those traits? Kindness and generosity. The very same traits you could expect from someone who donates their time to help others.
Be Yourself
Valentine's shouldn't just be a holiday for half the nation. It should be for everyone. Just because you're single, doesn't mean that you're alone, and there are plenty of reasons you should just be yourself this February 14th.
So start looking for love in all the right places. Instead of heading out to bars or clubs, find something you believe in and volunteer your time. When you're on your quest for love, it doesn't hurt to do a few good deeds along the way.
(This article first appeared on TheBrainFlux.com)
---
Join thousands of others who are getting science-backed brain tips and advice from TheBrainFlux.