In February, HuffPost Parents featured the story of Greg Wickherst, a newly single dad who went to cosmetology school to learn how to do his daughter's hair, and the photos of his adorable hair creations went viral.
Soon after, Wickherst and 3-year-old Izzy became Internet celebrities. They were featured on sites like BuzzFeed and Today.com, and even made an appearance on the Rachel Ray show. Dads all over the country asked Wickherst to create hair tutorials, and thus his website Dads Guide To Surviving Hair was born.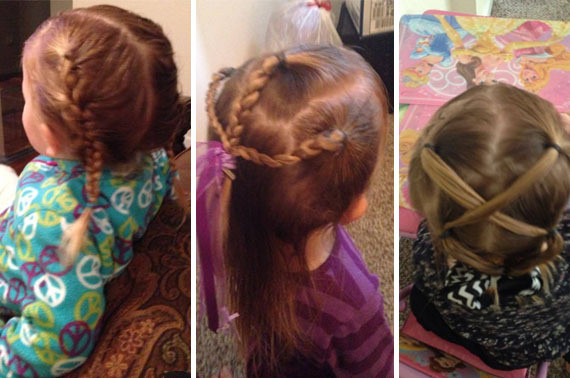 Izzy's cool hairstyles.
Wickherst told The Huffington Post that he posts tutorials, contests, and stories on his website, and then uses his Facebook page to "talk about the daily life of being Izzy's dad." Wickherst's main goal is to help others, he said. "I feel like I have been given opportunity to be of service, so I want to do as much good as I can. I want to show that it is 2015, and dads have been stepping up, and will continue to do so."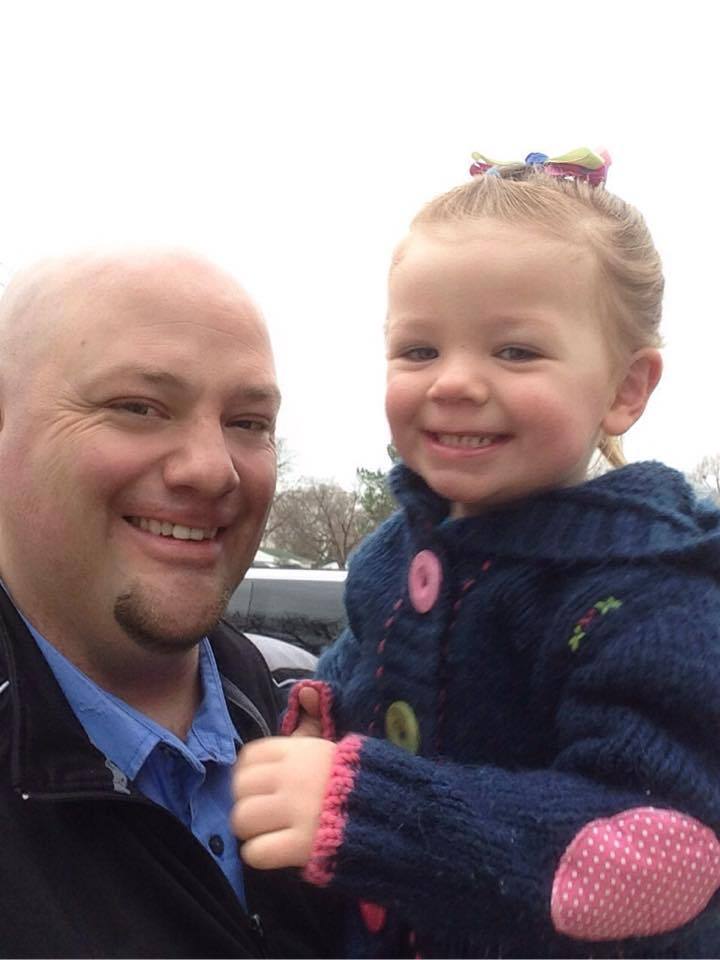 Greg and Izzy.
After dads started to submit photos of their hair creations, Wickherst launched a contest where users could vote for their favorite. The competition was fierce, but single dad Philippe Morgese won with 56 percent of the votes. Morgese has an 8-year-old daughter named Emma, and has been doing her hair since she was a baby. "Emma usually finds hairstyles on YouTube and asks if he will do them for her. He said that he'll try them, although he fails at most attempts," Wickherst wrote on his site.
Winner: Phillippe Morgese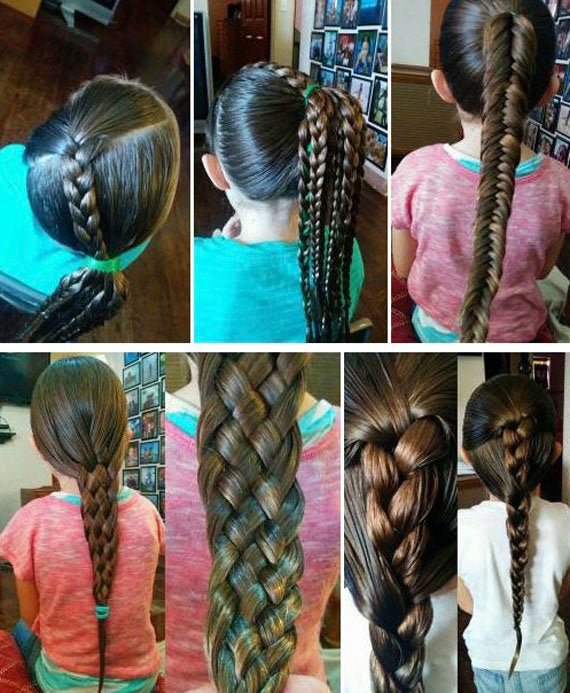 Contest Finalist: David Venn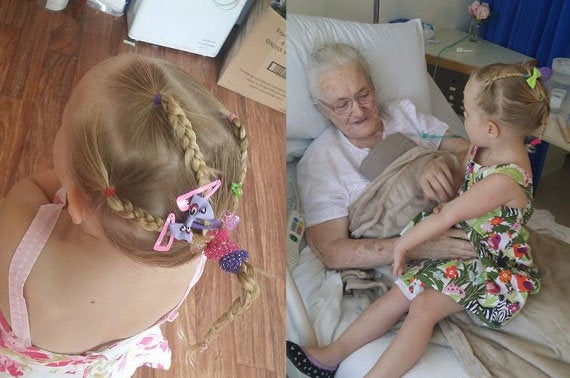 Contest Finalist: Keenan Farrington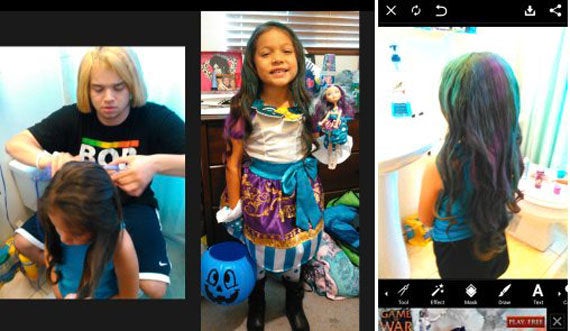 Contest Finalist: David Engle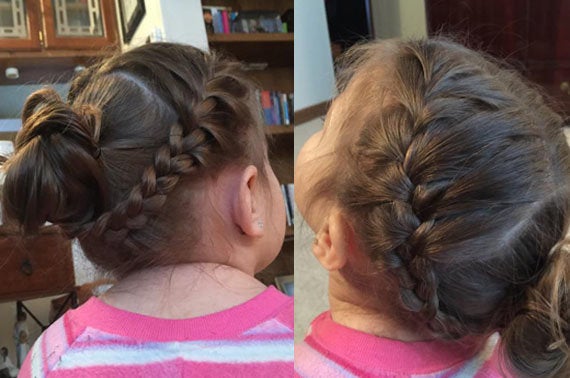 Contest Finalist: Cary Sandra Molyneux