French dad and teacher Yannick Vicente has always enjoyed drawing, but lately, life with his 4-year-old daughter Anaé has breathed new life into his art.
"My daughter is an endless source of inspiration," Vicente told The Huffington Post. Two weeks ago, the single dad started posting illustrations of his day-to-day life with Anaé on his Facebook and Twitter, and from there, they've exploded across the internet. "I've received hundreds of messages from parents around the world," Vicente said.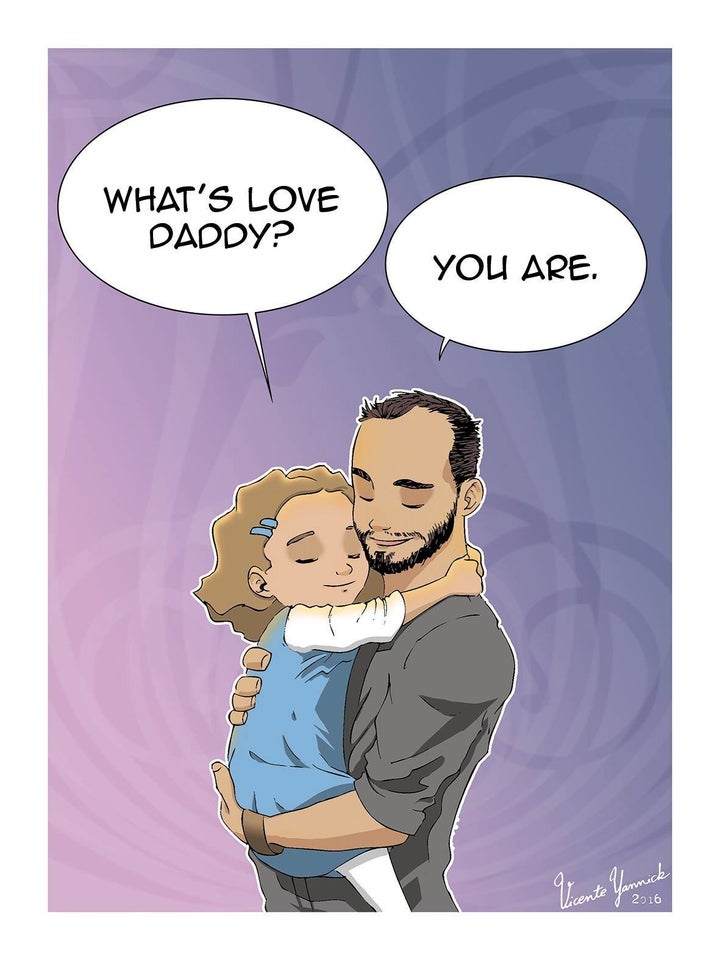 "Parents recognize moments of life they have lived with their children," he added. "Many thanked me and said they were moved."
Vicente, who has also illustrated children's books since becoming a father, said the popularity of his comics is humbling, but that this project is above all, something special for his daughter. And he plans to keep illustrating their time together for as long as she likes.
As for her reaction, Anaé loves the illustrations, but "she laughs a lot because she finds that I am thinner in the drawings," Vicente told HuffPost. "Her favorite is the one with the hairbrush."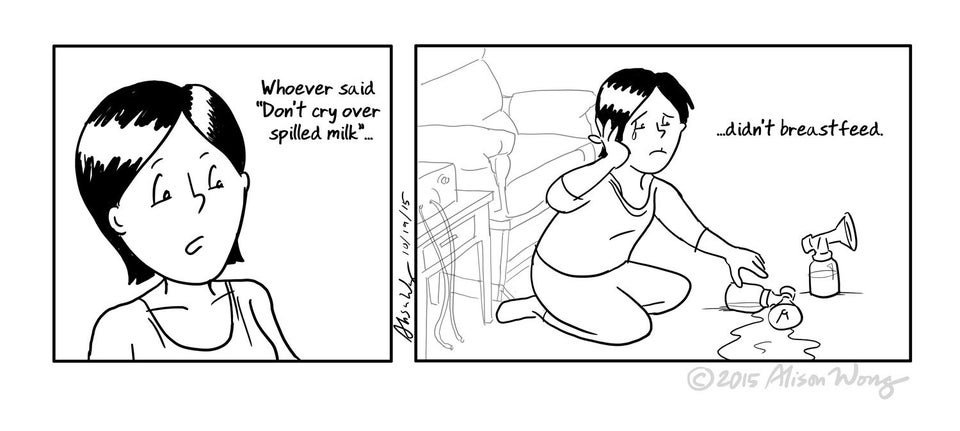 Comics That Sum Up Pumping