I can't say it was easy to write this post. For most divorced and single people, the holidays present a dual awareness hovering between the positive and the negative. They make us take account of what we should have, would have, and could have.
I was divorced 14 years ago.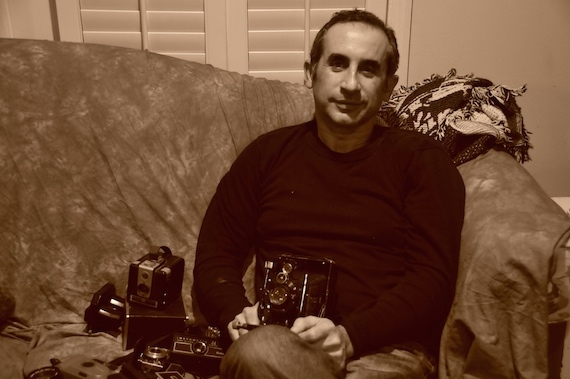 During the season and year after year, I have tried to entertain the affirmative, instead of the cynical and jaded feelings. So what if I spend the special day one more time alone? And so what if I hear about and see my neighbors loving each other and playing football and making fun of uncle Virgil asleep on the recliner?
Holidays were not made for one. Thanksgiving and Christmas motivate us to be grateful for family, friends, and all our blessings. The life accoutrements that lie beyond our grasp and our pedigree. That includes your partner in life, the individual who gave up much to be with you for the rest of time. The one who supports you through thick and thin. The one who wakes up next to you with a bed-head and kisses you before you brushed your teeth. And the one who forgives your mistakes and surprises you with a hot night of love when you least expect it.
As a single person, I have a choice to make every holiday season:
To be thankful for the miracles I have, like my three children. I live and breath just to hear their sweet voices and see their precious faces. I sing their songs, dream their dreams, and aspire their aspirations. I also have the other side of my family scattered all over the globe. My mother and sister in Syria, another sister in New York, my brother in Dubai, and about 50,000 cousins all around the world. And I do remember little things like a dandelion puffed by little cheeks, tiny fingers chasing rain drops along a window pane, and a frisky caterpillar held captive in small and muddy palms.
The second choice is more complicated and contains a bit of irony. I can be bitter about the last fourteen solo holiday seasons, while trying to acknowledge my good fortune. As I see husbands and wives reveling in companionship and love and adoration and gift buying and gift --consumption and closeness -- the scenes that make all of us single people a bit queasy. As I hear everyone's plans of huge family get-togethers, while I ask the grocery store clerk if they have a Turkey for one.
Off course there is the last option: To be a part of someone else's family celebration. You know, the friend who has 60 family members at their Thanksgiving meal, and you. (Ammmm, did anyone say 61st wheel?)
So here comes another year, and I have the make the choice between 1, 2 and 3.
I have to make the choice between being grateful for what I have, bitter over what I don't have, or whatever the third option was... I forget.
After 14 years of vacillating, I am happy to report that gratefulness for what I have has won. I still long for a partner, but I am thrilled and constantly overwhelmed with my rich life. And I cherish the few hours when my children come over for our Syrian holiday feast, which includes Syrian fries (Just fried potatoes, I don't know why they call it Syrian fries), falafel, Hummus, smoked Salmon, and a few more Middle-Eastern goodies.
If you are approaching the holidays alone, just remember: Our mind should be blown just to be breathing on this tiny little ball hurdling through space with billions of other balls around it. Our heart should be tickled with all the people who love us despite ourselves. Our soul should be blessed with the goodness around us every day. And our body should celebrate passing on the sweet potatoes casserole.
Who knows, maybe next year you will make a turkey for two.
Baste often, and smile much.