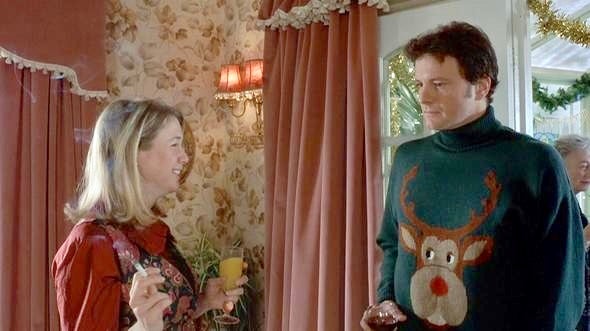 Sing it: "It's the most awkward time of the year..."
Add in that you're single. Not in a "serious" relationship. And have received invitations to what feels like 27 holiday parties, including one from your office, your friend with no filter, and your "friend" who you've seen naked. (You're cool, right?) The likelihood of a little awkwardness is high. So how do you deal?
1. Hide. Skip the damn "thing," whatever it is, or the whole holiday for that matter. Hosts and hostesses know (or should know) they're competing against busy schedules that include other parties, holiday shopping lists that need crossing off, and year-end work deadlines. Send your regrets with no regret. You don't owe anyone anything, not even an explanation. #sorrynotsorry
2. Share. Share the misery joy. Bring a date. Yes, from an insurance perspective you're increasing your risk of humiliation, interrogation, and waterboarding from some well and not-so-well-meaning peeps, but having a special (or not so special) someone by your side can take the pressure off of potentially being the only single person in the room. Worried about introductions and having to clarify who this person is (boyfriend, girlfriend, FWB, BAE, hookup, soon-to-be-ex), try their name on for size, as long as you can remember it. Pronunciation counts.
3. Go stag. If you're currently unattached, not having luck with the ladies or the guys, or are taking a deliberate (keep telling yourself that) hiatus from dating, go to that party or get-together anyway. You never know who you're going to meet there. New friends and business contacts count, too, not just potential New Year's Eve dates.
4. Eat, drink, and be merry. Within reason, of course. Nobody likes a sloppy drunk. But do eat to your heart's content. Have that glass of wine. Slice of cake. A cookie, even seven. Do what you must to make yourself happy, or at a minimum to feel good now. You can join the gym like everyone else come January 1 (and then cancel again in June).
5. Host. If you're worried about walking into an unfamiliar setting alone or as a plus one, take control and host the shindig yourself. Open your home to the people whose company you enjoy most, and close it to the ones you don't. With no spouse to strike a deal with (euphemism), you can leave your best frenemy wondering if her invitation got lost in the mail. Or, depending on your mood, tell her it didn't. The food, the lighting, the guest list, you decide. It's your shitshow party, and you can cry if you want to. Hopefully, though, you won't.
6. Ask for help. It could be to decorate your Christmas tree, cut up old photos of your ex, or talk because you need some added support to get through. That support can come from a friend, a stranger, or a mental health professional. If you need help, ask for it. Being serious now. Just do it.
7. Own it. If you feel like an #$@&%*!, so what? Everyone does sometimes. You're not that special. Or maybe… you are. Remember the scene in 'Bridget Jones' Diary" when Bridget tells Mark Darcy he needn't remind her what an idiot she is because she feels like one most of the time anyway? Well, it turns out, he likes her just as she is. Someone out there feels the same way about you. As for those who don't? Screw-ge 'em. You deserve to be happy, so let yourself be.
REAL LIFE. REAL NEWS. REAL VOICES.
Help us tell more of the stories that matter from voices that too often remain unheard.
This post was published on the now-closed HuffPost Contributor platform. Contributors control their own work and posted freely to our site. If you need to flag this entry as abusive,
send us an email
.