Queen Bey once sang, "If you liked it, then you should've put a ring on it."
After nine years together, one man followed her sage advice and did just that. And then he went a step further and put on a leotard and heels to dress up like one of her "Single Ladies" video girls for his and his wife-to-be's engagement photos.
On Wednesday, the couple's friend, Reddit user maddking, posted some of the bizarre, but oddly amazing photos to the site. Check them out in the slideshow below.
This guy's a good sport. And he doesn't look half bad in that leotard!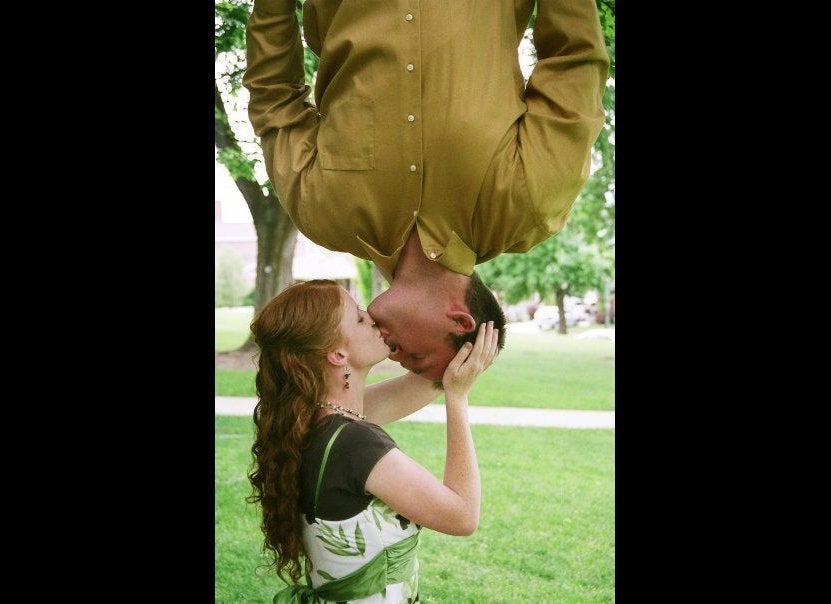 Awkward Engagement Photos