It's been five years since Leona Metcalf's husband of nearly a decade walked out on her. When the divorce was finalized late last week, you better believe she celebrated.
The first order of business for the self-described "independent woman"? Pulling out of the courthouse with noise-making cans and the words "Just Divorced" emblazoned on her Ford F-150 pickup truck.
"You see people putting 'Just Married' on their cars to celebrate their wedding so I decided, hey, why not put 'Just Divorced' on my truck to celebrate my divorce?" the Lawrenceville, GA resident told The Huffington Post on Monday.
Metcalf's getaway car is definitely a sight to behold: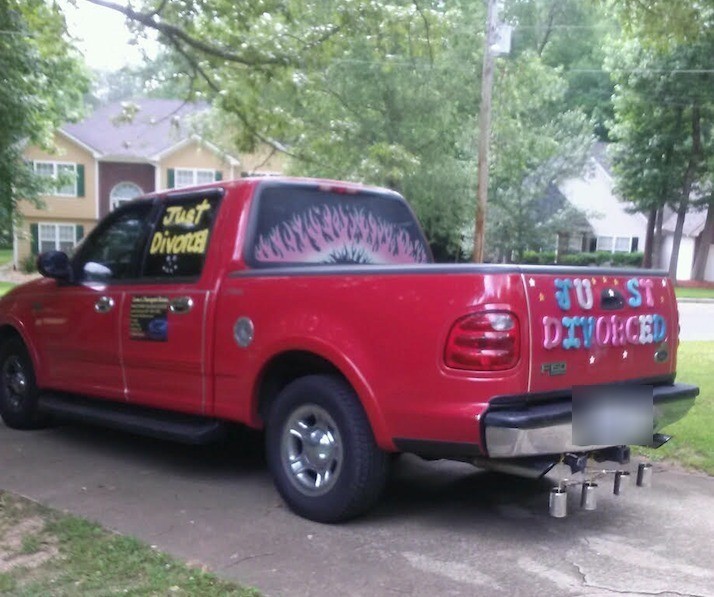 Here she is with the blinged-out finished product -- and the divorce docs!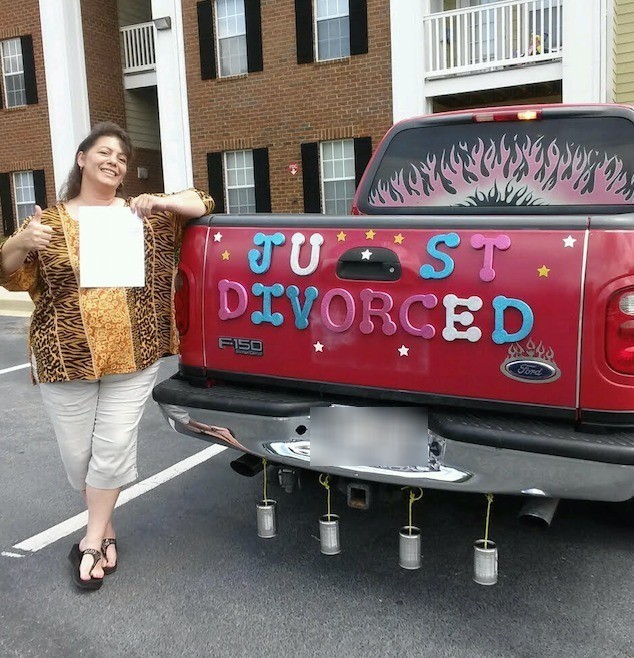 The mom of four said hundreds have beeped to show their support, including local police officers.
"I had absolutely no idea it would receive this much positivity and publicity," she said. "I simply thought it was a cute idea. But everywhere I go people tell me they think my positive spirit is awesome and shout things like 'what a cool idea' and 'you go girl!'
You go girl indeed, Leona.
Before You Go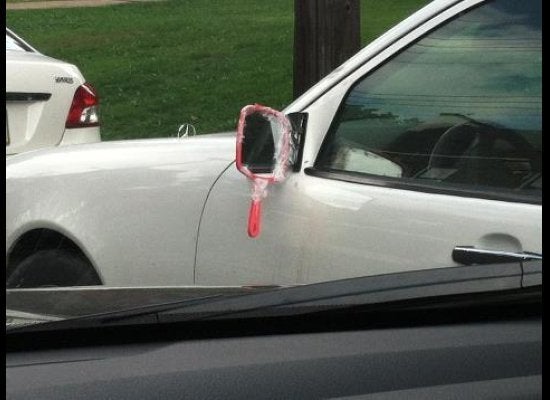 Ridiculous Car FAILS
Popular in the Community