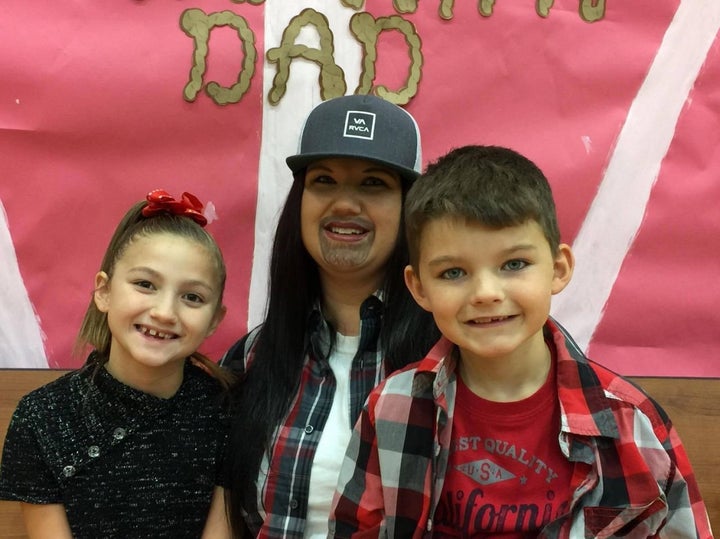 A single mom who didn't want her kids to feel left out on "Doughnuts With Dad" day at school hit the event dressed as a man.
Michelle Srenco is a mother of four in Coweta, Okla. Each year, the elementary school that her daughter Ciarah, 7, and son Jordan, 9, attend throws a fundraising event for dads to come to school and eat doughnuts with the students. In previous years, Srenco has attended in lieu of her children's father, but this year she wanted to get creative.
"My kids actually encouraged me to dress like a dad," Srenco, 36, tells Yahoo Lifestyle. "At first, I said, 'No way' but at midnight the night before, I started trying on men's clothes."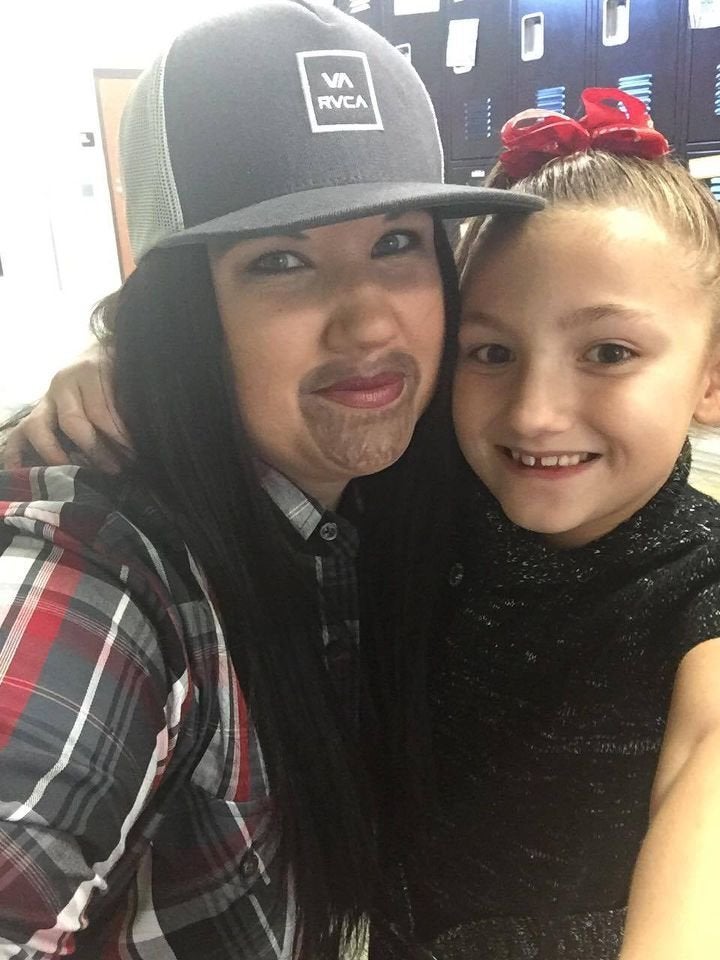 She decided on a red-and-black plaid shirt that she borrowed from her partner (a perfect match with her son's shirt) and a gray cap. Then using a black eyebrow pencil, she carefully drew sideburns and a goatee.
The family arrived early to the Oct. 16 event to avoid drawing a crowd, but walking into the gymnasium drew amusing stares from the 300 fathers in attendance. "But some didn't even realize I was a woman," she says.
Srenco prides herself on her "embarrassing" parenting abilities; however, her children loved the gesture. "They thought it was so cool because their friends liked it," she says. "Plus, the other dads gave me high-fives, and the principal loved it." Afterward, Srenco walked her kids to class and with her best "dad voice" said, "Have a good day!"
Srenco attributes her hands-on parenting skills to her role as a single mom and her close relationship with her own father.
"I want to encourage single parents to do anything for their kids," she says. "Don't let people judge you for it. I was scared and worried what people would say, but everything went amazing."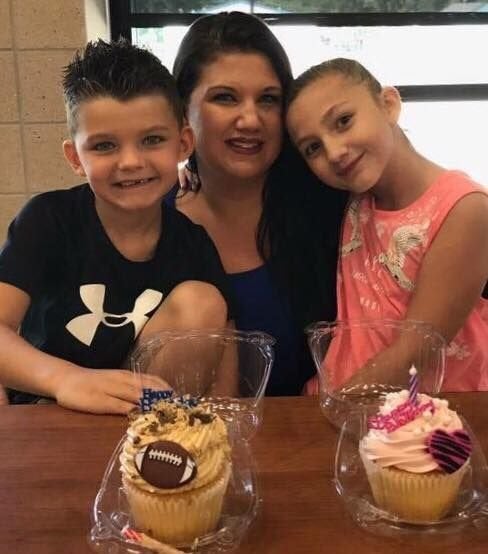 Read more from Yahoo Lifestyle: