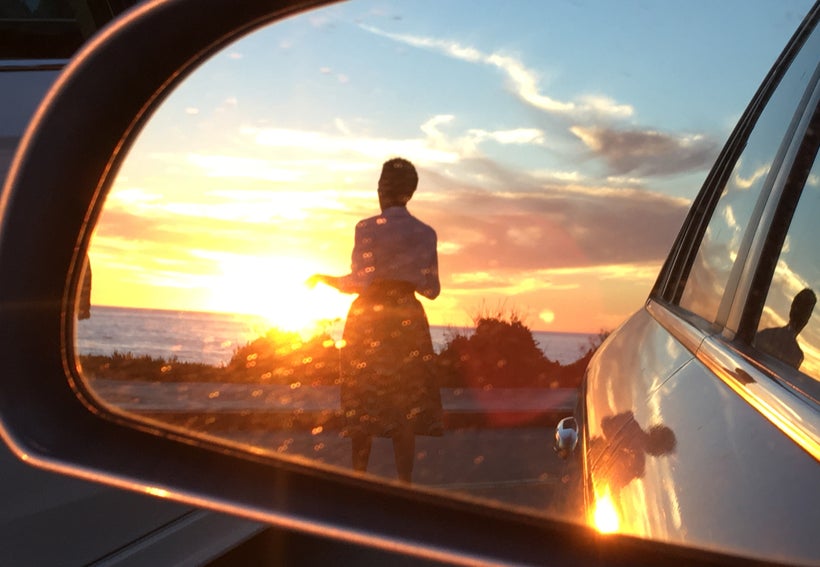 It's Thursday night. I have managed to whine enough to a friend who sees me at times as the "overwhelmed single mom raising a child independently 365/24/7" to take my kid for the weekend.
One might think I have lined up 100 fun things to do since normally I can't even run to the market for milk alone for 15 minutes.
Now don't get me wrong, I love my kid, in fact she's the best but seriously can I get a minute? And the bonus is it's not going to cost me a third of my car payment like a regular sitter would!
Yet I haven't made plans. I have no clue what to do. I even went so far as to go Facebook Live asking friends and strangers to help me out with suggestions.
Then it suddenly it hits me. I am a single mom. I do it all by myself. My world revolves around all things daughter and yet I feel like I don't do enough. She thinks I am the best Mom in the world. But what does she know, she has nothing to compare it to, well except the other Moms at school who are stay at home happy (or maybe wine drinking happy) housewives who bake cookies and are class moms.
She doesn't care, she still tells me I am the best and that she loves me more than anything in the whole world.
And this overwhelming amount of attention and love is what I am seeking a break from. What is wrong with me?
Nothing is wrong with me except that given the chance I have no clue what to do with myself. My life has become so consumed with making sure I do everything I can to give her the best life possible, I have forgotten what I can do when I have a break. I feel like a misfit.
My lifestyle is unconventional. I am like a mermaid, I don't do well in shallow waters and all I can think is how uncomfortable it would be to wander out among loud crowds in a dark bar just because it would be fun to dance. I remember this usually ends up with being hit on by someone who I have no interest in exchanging conversations much less phone numbers or spit as he slurs his words. "Hey baaabbyy"
Someone suggested I go to museums. I don't live in Washington D.C. or NYC. Thanks but no, I have been to the Museum of Man once. That was enough. And please, the suggestion of wandering around a mall looking at clothes that I have no place to wear or things I don't need acquire sounds exhausting.
Oh wait, I could hop on Tinder. Hmmm...worst idea yet. Wanna hook up, my daughter is gone for the weekend? Not gonna happen.
I can't understand why this is so hard. Why I can't figure out what to do that will refill my cup and recharge my battery so I can feel like a better Mom on Sunday evening?
What if I don't have to make plans? What if I just go have breakfast with a friend. What if I just have a telephone conversation with another friend after that without a note being shoved under my nose or an iPad or being interrupted with "Can we go to the park"? What if I don't drive 5 hours somewhere just because I can freely. What if I book a massage. Or pull out my golf clubs and hope I don't hurt myself on the first tee because it's been so long since I took the time to play a round that takes six hours on a weekend. What if I lay in bed all day or in the backyard in the sun, alone with the music blaring. What if I order food to be delivered or better yet do my grocery shopping online and have those delivered so I don't need to go anywhere or even get dressed.
Why do I feel the need to have a plan? Why do I need to book every minute and feel like each moment is a productive moment? Because that's what I know how to do. Why don't I want to find other Moms to hang out with? That one's easy, I don't want to talk about our kids.
I know why I have all of these questions it's because I don't want to think. I want to spend three days and two nights not thinking, not planning, not answering questions. I want to feel free for three days. I want to just do me and feel good about doing me.
I don't want plans. I want to turn the music up, dance by myself, order in food, workout on the elliptical for 10 minutes or until I am out of breath, whichever comes first and not plan a thing. Why? Because I'm a single Mom whose fun entails watching my daughter grow and blossom and become a beautiful young lady too fast. And that is what makes my heart flutter. Trust me when I tell you I will miss her by Sunday evening when I get her back and I will be ready for another break by her bedtime.
Clearly I am not a single mom seeking weekend plans. I am a single mom seeking silence for a few days. Silence not plans. That's the plan.
REAL LIFE. REAL NEWS. REAL VOICES.
Help us tell more of the stories that matter from voices that too often remain unheard.
This post was published on the now-closed HuffPost Contributor platform. Contributors control their own work and posted freely to our site. If you need to flag this entry as abusive,
send us an email
.