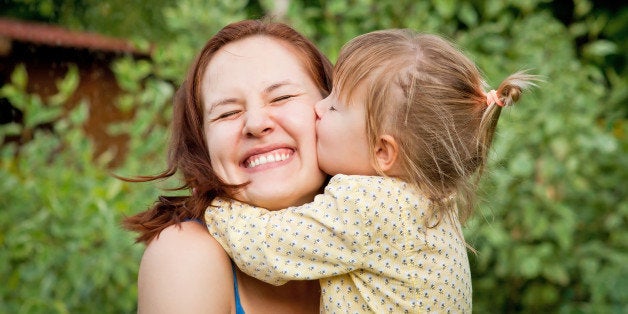 Single moms are often faced with tough challenges specific to raising a child on one's own -- but a new study says that, despite the hurdles, single moms are just as happy as their married counterparts.
In the study -- published in the Journal of Happiness -- researchers conducted 35 intensive face-to-face interviews with single mothers in Poland to get an in-depth understanding of their happiness levels.
Why Poland? The researchers note that Poland "has the worst system of public childcare provision in the EU." Not only that, "bearing a child out of wedlock is not socially accepted, and lone parenthood is not institutionally supported" -- making Poland a good place to study moms who truly have to do it on their own.
In addition to the interviews, researchers used a decade's worth of data collected from 7,633 mothers as part of Social Diagnosis, an ongoing social study in Poland. Within that sample, 6,594 of the mothers were married, 538 were never married and 501 were previously married (divorced or widowed).
After analyzing both sets of data, researchers discovered that single mothers were no less happy than their married counterparts, despite facing more difficult circumstances.
"Our findings illustrate that children are a focal point in an unmarried woman's life, and that many important life decisions are made more responsibly for the sake of the child. Motherhood empowers single mothers, increases their sense of responsibility, and allows them to escape pathological environments," the researchers wrote.
Indeed, one 27-year-old interviewee said becoming a mother allowed her to leave a worse situation: an abusive partner.
"The man I used to be with, he had problems with alcohol and drugs. It was the reason why I left him. I didn't think only about myself—but about the child, too. I had to start thinking… I had been hesitating before, I had wanted to leave him, but you know… love is blind. And it could be said that [my daughter] simply pushed me to do it."
While many single mothers did say raising a child without a partner's support is "very tiring" and "stressful," they also emphasized that their child brings them joy, "energy" and a motivation to live.
As one study participant put it, "A child's love compensates for everything."
Support HuffPost
A No-B.S. Guide To Life
Related
Before You Go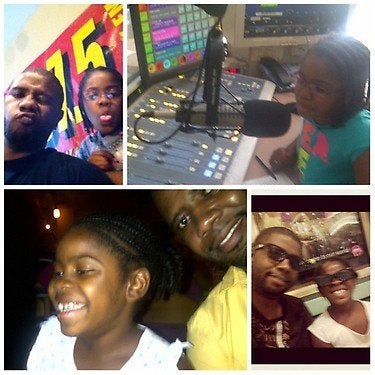 This Is Single Parenting
Popular in the Community