 In 2011, more than 8 percent of all American households conducted all of their financial transactions somewhere other than a bank. That's an addition of more than 800,000 households who went off the banking grid since 2009, according to the FDIC.
But for single moms, the percentage of unbanked households totaled over 19 percent in 2011. Including those households with only a marginal banking relationship, that number increased to more than 48 percent of households headed by a single mom.
"[Unmarried female head of households] are twice as likely to be unbanked as the general population, and they report that they would like to open a bank account...and are using alternative financial services," Keith Ernst, associate director of Depositor and Consumer Protection at the FDIC, said. "You have all the ingredients that this population is more likely to join the banking the system."
Ernst, who was involved with the research, said unbanked households don't use a traditional financial institution for two common reasons: a lack of money or a lack of interest in being part of the banking system. This comes as banks are hiking fees and prices, making services more expensive all around. A basic checking account costs more than $144 per year on average, according to a recent survey from MoneyRate.
These latest FDIC figures underscore how disproportionately single mothers face conditions that lead to poverty. According to the FDIC, single moms are also more likely to use alternative financial services, which tend to come with high fees and don't typically offer services like savings accounts. In short -- financial services that don't usually offer a steady path to getting out of poverty.
The FDIC's position, which is supported by consumer groups, is that access to a bank account provides a building block to economic opportunity, opening the door to building credit, financial security and the ability to get loans. Bank accounts also create a pathway to savings accounts and other savings programs.
"The [banking] relationship offers an account as a gateway to other products to help consumers meet financial needs and goals, whether it is to borrow money to buy a car or house," said Mark Pearce, director of Depositor and Consumer Protection at the FDIC.
Before You Go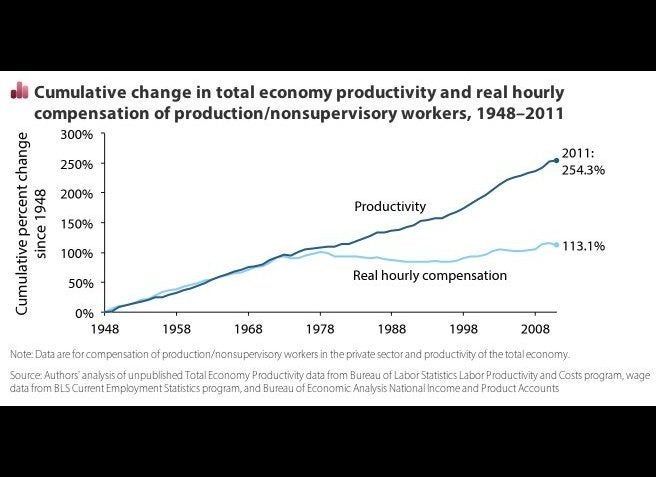 10 Ways The U.S. Is Getting Worse For Most Americans