This woman's company has an incredible vision. 
Maria Dellapina, a single mother of four and optician by trade, founded eyewear company Specs4us back in 2004. The business caters to kids with Down syndrome or other special needs, who have unique facial features, and was inspired by her own 16-year-old daughter Erin who has Down syndrome.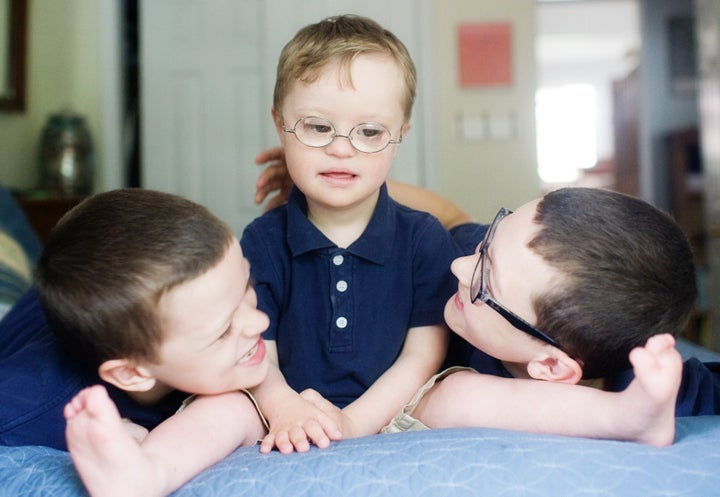 The accomplished mom was recognized at the Women in the World Summit last week in New York City. There, she was honored as the 2015 recipient of Toyota's Mothers of Invention grant to continue her work, giving back to the community through entrepreneurship and innovation. 
More than 60 percent of children with Down syndrome have vision problems, according to the National Institute of Child Health and Human Development. And as the National Down Syndrome Society points out, more kids with the condition need glasses than those who do not have it. However, because many people with the disorder have flattened faces, particularly the bridge of their noses, it's difficult to find frames that fit.  
"I noticed a typical frame wouldn't fit properly," Dellapina, who had originally designed some frames for her daughter on a piece of paper, said at the conference.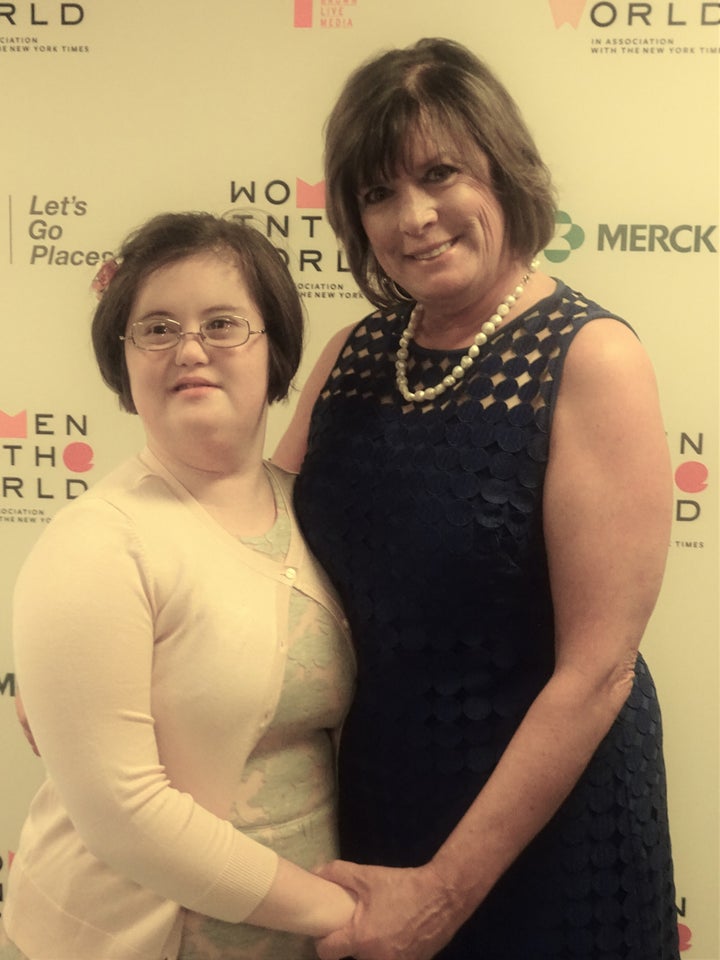 To help alleviate the issue, Specs4us' "Erin's World" frame line, inspired by Dellapina's daughter, is crafted to accommodate a low nasal bridge, according to the company's website. The arms of the glasses are also modified to prevent them from slipping down. 
While the company is currently thriving, Dellapina said that it's come a long way. The mother initially drew out a design for a frame she thought could work for her daughter, but found it difficult to get the frames made. She finally decided to go ahead and start her own business when she was let go from her job, she explained. Her daughter was sick at the time and Dellapina had to pull out of interviews to take care of her. The challenging circumstances fueled her to get the company off the ground. 
While Dellapina is doing her part in making life a little easier for people with special needs, as well as raising awareness around disabilities to manufacturers, much more has to be done to help individuals with disabilities -- especially in terms of health care.
While there are services provided to those with special needs up until the age of 21, individuals age out of the system and often do not have as many resources available that address their unique needs, Dr. Cynthia Peacock, associate professor and medical director of Baylor College of Medicine, explained at the event. 
"To give you a perspective, probably every one of you in this room knows somebody with a developmental disability or have seen that person in other people's families or in different situations," Peacock, who runs a clinic for people with developmental disabilities, said. "We really have to address this elephant in the room." 
Dellapina is just one of the few who are doing something to help those whose needs are often not accounted for. 
Calling all HuffPost superfans!
Sign up for membership to become a founding member and help shape HuffPost's next chapter
BEFORE YOU GO
PHOTO GALLERY
Kids With Down Syndrome In Everyday Life