The first thing on 28-year-old Rocio's mind this holiday season isn't putting up decorations or even receiving presents. She only hopes to provide her kids with a better future.
Rocio, who chose to share only her first name, lives in San Francisco with her 5-year-old son, 3-year-old son and 1 1/2-year-old daughter. Through an organization called HandUp, she is trying to raise money to cover registration and repairs for her vehicle as well as fines she has acquired after she and her family lived out of her truck.
On her HandUp page, which has been verified by Compass Family Services, Rocio wrote that she came to the United States from El Salvador in 2010. She told The Huffington Post that she left to escape gang violence after her father, uncle, brother and husband were killed by gang members. She said that while in the U.S., she depended on her second husband, but left him last October because of domestic violence. She took her three kids, who were born in the U.S., without having any place to go.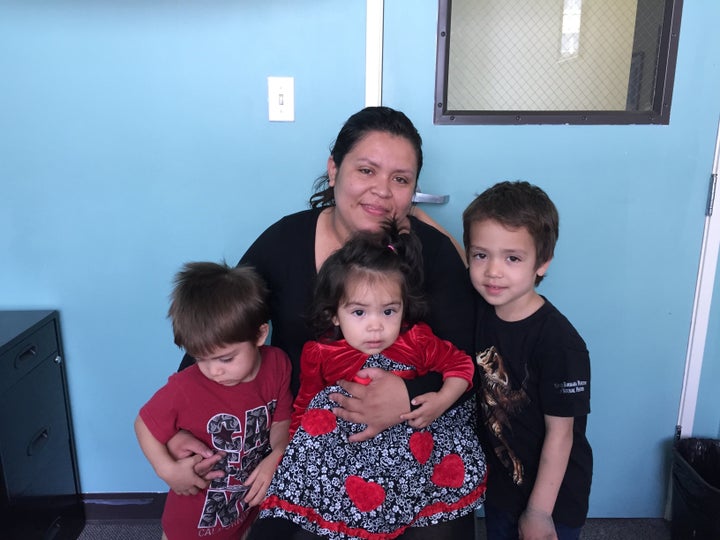 Rocio told HuffPost that in 2012, she ended up in San Francisco where she currently works cleaning houses as well as occasionally doing maintenance work. After spending time at an emergency shelter, Rocio feared her kids would not be safe there so the family lived out of her truck for some time. The Huffington Post confirmed that that family has been living at Catholic Charities' Star Community Home, a facility for homeless families that offers private rooms, since July. Her time is limited, and Delia Cleveland, Rocio's old case manager who still helps her coordinate childcare for her kids, told HuffPost she will have to leave in January.
Cleveland said that she has enjoyed watching Rocio grow as a mother since starting as her case manager back in May, especially as she's shared her story and become more hopeful about her kids' future.
"She has been very vulnerable and open as far as her story and sometimes you don't get that from clients," Cleveland said. "Sometimes they experience apprehension and anxiety. With her I've been really able to connect."
Cleveland also told HuffPost she has been working with a few other people to help find resources for Rocio. They recently located an apartment for her that is an hour and a half from San Francisco. That housing has not been confirmed yet, though, so Rocio continues to search for a permanent solution for her family. Her HandUp page focuses on raising money so she can pay for the registration and repairs for her truck. She also has tickets to cover as a result of the expensive parking fees and limited parking she faced while she and her family lived out of her truck. However, this holiday season Rocio also wants to give her kids a permanent place to live.
"I don't want presents," she said in Spanish. "I just want to be able to have a home for my kids."
Looking toward 2016, Rocio said she will continue providing for her kids the best way she can. Her main upcoming goal is to simply provide them with stability.
"I hope to offer them a better future," she said in Spanish.
See how you can help below:
This holiday, be reminded of why this season matters most -- giving back. HuffPost Impact & Innovation and HuffPost Voices have teamed up to feature stories from 12 families in need over 12 days between Thanksgiving and Christmas. Moms, dads and kids talk to us about working to get by, what they might go without this holiday and how you can help. Read all the stories here.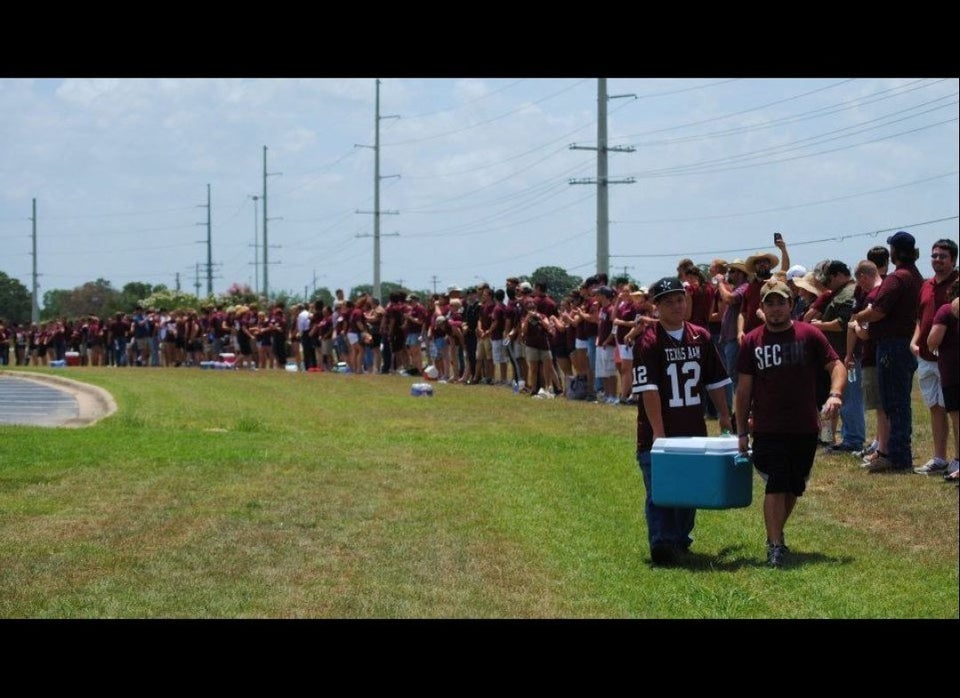 Random Acts Of Kindness