This single mom's happy tears are definitely contagious.
Jelina Sheppard recently graduated from the North Carolina Agricultural and Technical State University with a degree in mathematics. To celebrate, she shared an emotional photo of herself, embracing one of her biggest fans and support systems, her 4-year-old son, Karter.
Along with the photo, Sheppard also wrote an open letter to Karter, and the 24-year-old's words will have you reaching for tissues.
"You are the motivation for my heart to keep beating. I love you more than words can say," the recent grad, who received a cum laude distinction, wrote to her son. "I finished because you needed to see me do it. I'm not strong because I want to be, I'm strong because I'm your first example. We've seen a lot and overcame a lot more."
The mom's emotional message went viral on Facebook as it struck a chord with others who have experienced similar situations.
In addition to thanking her son, Sheppard also explained that throughout her educational career, she had to sacrifice some of the little moments with Karter to complete her studies.
"For all those nights you had to fall asleep in the library, for all those times you had to watch cartoons alone because I needed to do homework, for the early mornings in daycare because I needed to be in class to being the last one there because I had to work, most importantly for the moments of separation because I needed to get this done, Thank you," she wrote.
Sheppard told The Huffington Post that she took the photo immediately after walking the graduation stage. Karter was born in 2012, during the recent grad's sophomore year of college.
She mentioned to HuffPost that while she met several challenges through the course of her educational career, her son -- while young -- never failed to be there for her.
"We have this relationship that actually surprises me. Whenever I need him, he's definitely ... covering for me."
The mom noted a specific incident when her son was 2 years old, and she was sick. She said it was a rough night for her, but her son woke up and waited outside the bathroom to make sure his mother was doing okay.
"At that moment, I realized 'Wow, I have this 2-year-old boy who's watching over me,'" she said. "He was definitely my motivation to keep going."
Though Sheppard, an aspiring math teacher, says her son has been through a lot and she wishes she'd had more time to play with him, she's excited about what their future has to offer.
"Because I have completed this chapter in our lives, I know that anything is possible at this moment."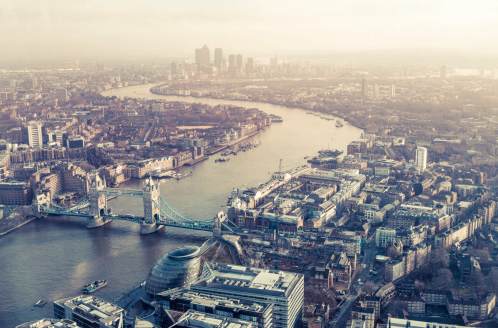 Best Cities To Live In After You Graduate