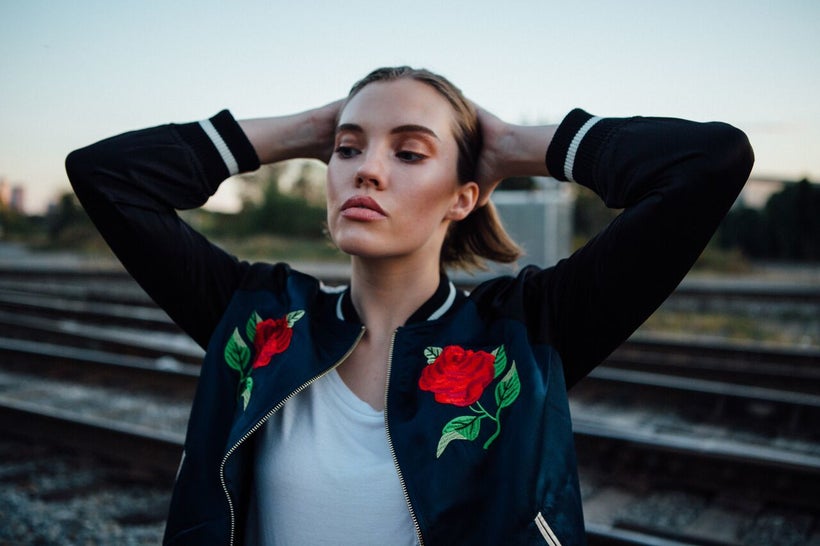 Stela Cole is releasing a new single, called "You F O." The southern chanteuse hails from the Atlanta area, but she's not your typical southern belle, which is to say she's not prim and proper and boring. In fact, she's just the opposite, bringing to mind such descriptions as sultry, feisty, impish and bold as brass.
Stylistically, "You F O" blends elements of pop, hip hop and a touch of R&B. Cole mixes all these influences together and comes up with a sound that is innovative, creative and definitely all her own.
"You F O" starts off with what sounds like a lounge music intro: a burping synth, a light groove and male background voices. Then Cole's distinctive voice enters and the song takes on form. The melody rides on tinny sounding keyboards and a thumping bassline. The melody is both contagious and fun. Great instrumental harmonies come from an array of horns and synth effects.
The vocal harmonies demand special attention, especially as the song progresses. The background voices really spice up the song, adding to rather than detracting from Cole's voice. The voices blend and contribute to the song's insistence and mischievous attitude.
Cole's voice, of course, is the focal point. And she has a voice that delivers the goods. It's a strong, radiant voice, but emanates an edge, a femme fatale purr that's chillingly charming and simultaneously menacing, all while being easy to listen to. It's the kind of voice that can slice paper, if the situation demands it. In a way, Cole's voice reminds me of Peggy Lee, with its smooth, mellow intonations, intonations that can quickly do a Chop-O-Matic and draw emotional blood.
And let's not forget the lyrics, which are supercharged with wonderful allusions to Madonna and Barbarella, as Cole croons a warning to potential boyfriends that she doesn't have time for ridiculous macho diversions. "You say you treat me like I'm your queen / your Madonna, your everything." And then there's the great hook that demands listeners sing along. "I've been thinking / why don't you F O / I just thought that you should know." And this is followed by a choir-like "whoooo!"
Stela Cole has it going on! And "You F O" is a big, remarkable song. The melody is catchy, yet original; and the lyrics retain an avant-garde novelty that is hip and cool and sophisticated. I can't wait for her to drop an album.
Find out more about Stela Cole here.
Calling all HuffPost superfans!
Sign up for membership to become a founding member and help shape HuffPost's next chapter
This post was published on the now-closed HuffPost Contributor platform. Contributors control their own work and posted freely to our site. If you need to flag this entry as abusive,
send us an email
.