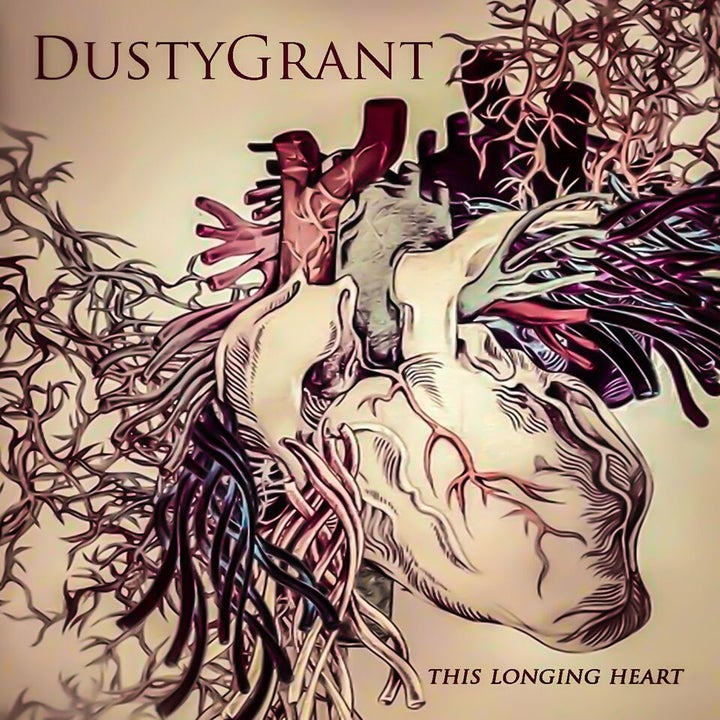 Singer/songwriter Dusty Grant recently dropped his debut single. It's entitled "This Longing Heart." Grant lives and records in Wichita, Kansas. While growing up in Omaha, Nebraska, Grant fronted a number of hard rock bands, but then decided to do his own thing. I'm glad he did.
His own thing is dark acoustic rock leavened with a grunge influence, which means there's a resemblance between Grant's sound and that of the Stone Temple Pilots or Alice In Chains. Only Grant isn't plugged in; no drums, no bass, no amps and massive speakers; just Grant and his acoustic guitar. What sets Grant's sound apart is the fact that he incorporates heavy metal elements into "This Longing Heart," even though it's an acoustic song.
Dark acoustic rock is, of course, guitar-driven music with darker, heavier tones that comes very close to being hard rock. Growing out of the folk music of the 1960s, acoustic rock took off during the 1990s because of MTV Unplugged, which featured a lot of grunge bands without electric guitars and amplifiers.
Some listeners seem to think that acoustic music is somehow purer than music that is electrified. It's not; it's simply different. That being said, it would be interesting to hear "This Longing Heart" plugged in, because it contains a strong melody. The addition of drums, bass and electric guitars would probably take Grant's foundation and open it up.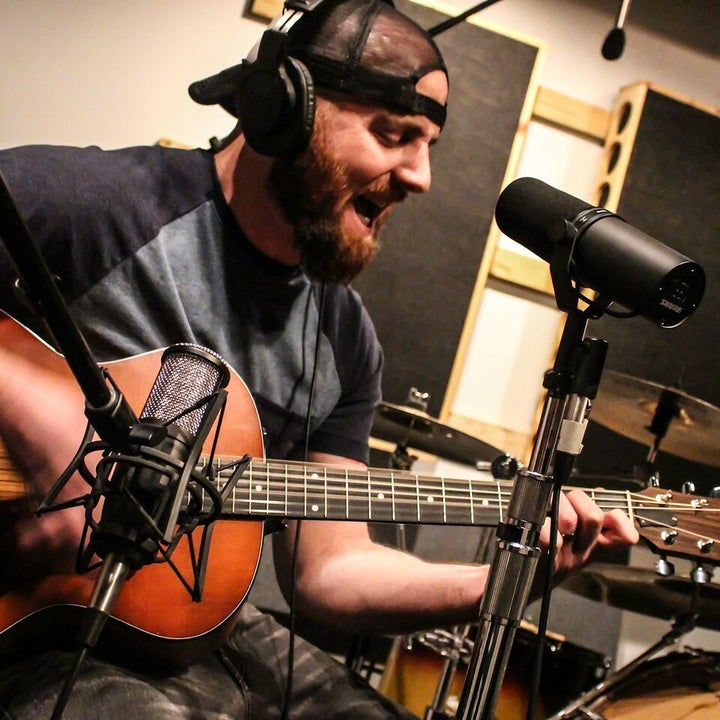 Grant's voice is powerful, with just a bit of twang to it. The twang provides the kind of flavor Layne Staley's voice gave to Alice In Chains, although Grant's voice is deeper. Grant phrases well, never forcing the lyrics to fit the melody, which adds to his ability to project. The lyrics are a bit dark, but not so black as to be depressing. Instead, they're liberating in the sense of being cathartic; they provide a kind of cleansing, which is akin to a musical version of religious confession. He's getting it all out, and once it's all out, he can set it aside.
The mood of "This Longing Heart" is complex, ranging from amused indifference to flippant disdain, along with a substratum of doubt and foreboding. The complexity is the product of two basic circumstances: the fact that Grant is human, and humans have emotions that sometimes tie them up into knots. There's a somber intensity to Grant's voice that comes across as intrepid pertinacity that might be considered ruthlessness. He's examining his life and his feelings with ruthless honesty. And that makes for a powerful, emotionally stirring song.
I hope we hear more from Dusty Grant, such as an EP or a full album. And who knows, he might plug in on one or two of the songs, just for fun.
Find out more about Dusty Grant here.
Related
Popular in the Community