NEW DELHI ― The surface of the canal near Nitesh Kumar's home in Geeta Colony in the Indian capital's Rani Garden area is carpeted with plastic waste. The trickle of water vanishes under a tide of plastic pollutants that have turned the canal into a dumpsite.
"This canal is not only a source of foul smell, but also of diseases in summer," says Nitesh, 12, who cuts a slender figure. Plastic waste and garbage, he says, have made the canal a breeding ground for mosquitoes. "The mosquitoes bite us every night, which leaves dozens of marks on our faces," he said.
The plastic pollution at Rani Garden is not unique. Such scenes are common in Indian villages and towns. Near huge landfills that dot the outskirts of India's cities, such as Ghazipur in Delhi, and along the banks of the Yamuna River in northern India, for example, plastic bags can be seen flung on tree branches as if they are in blossom.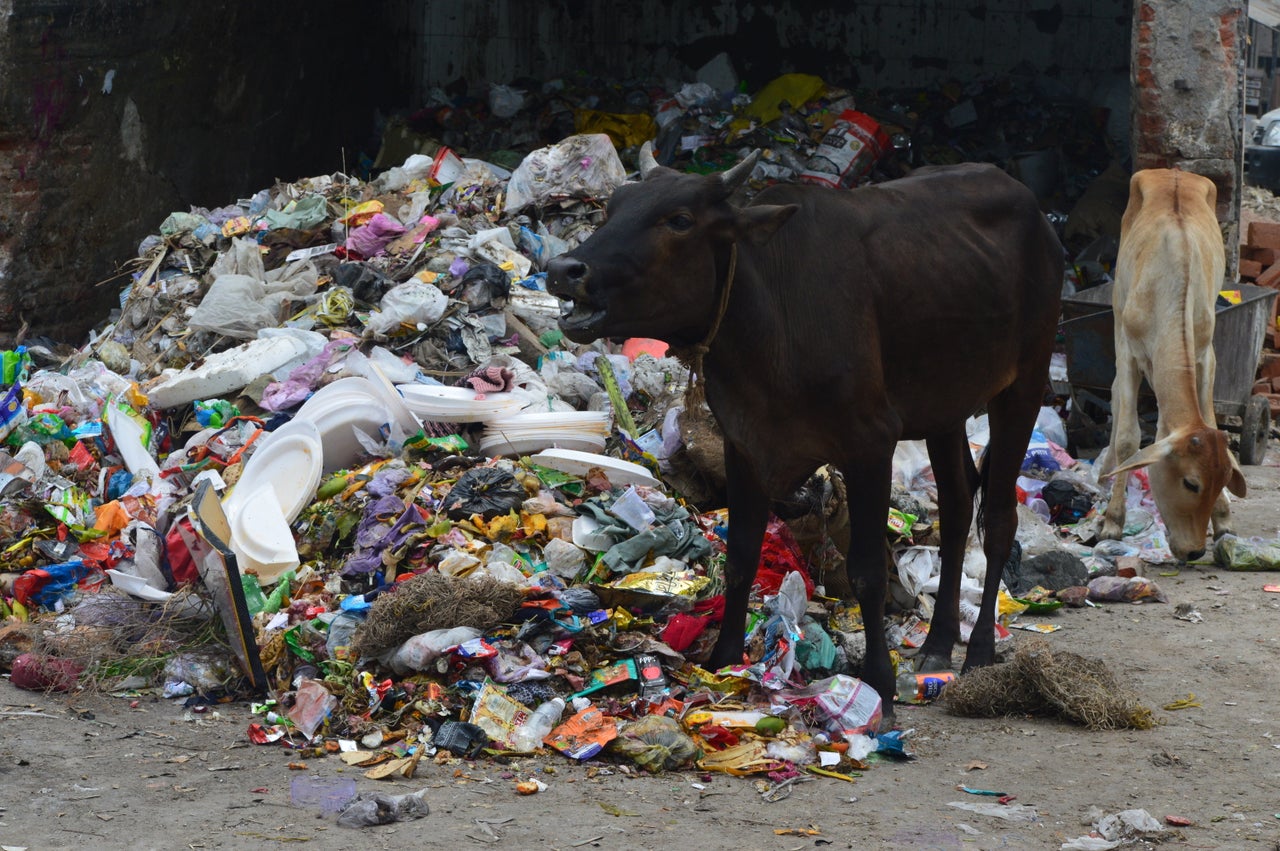 Debate around plastics pollution has been fierce in India, and on June 5 the country made one of the farthest-reaching commitments by any country to tackle the problem. Environment Minister Harsh Vardhan used World Environment Day to announce that India will, by 2022, "eliminate all single use plastics from our beautiful country."
The announcement builds on state-specific bans on the manufacture, supply, storage and use of plastics that are already in place in at least 25 of the country's 29 states. Most recently, on June 23, Mumbai became the country's largest city to implement a complete ban on single-use plastics, from plastic bags to bottles and cutlery, as part of a statewide ban in Maharashtra. The ban allows exemptions for retail packaging, trash can liners and takeaway packaging, and further concessions were made to the ban on Saturday, reportedly in response to pressure from businesses.
Those caught using or selling plastics could be hit with a fine of up to 25,000 rupees ($367) and three months in jail for repeat offenders. Enforcement has already kicked off, with reports of 400,000 rupees ($5,800) of fines imposed on more than 80 businesses, including McDonald's and Starbucks, in the first weekend.
Environmentalists have welcomed the move to ban plastics nationwide, but express serious doubts about how such an ambitious decision will be implemented in a country where existing bans have proved problematic in terms of enforcement and, so far, scant in terms of results.
"Our experience says that, despite the Indian government's several efforts to ban single-use plastic in almost every state of India, the enforcement and implementation has been very poor," says Pratibha Sharma, India coordinator of the Global Alliance for Incinerator Alternatives.
In the northern state of Punjab, for example, there is a blanket ban on polythene bags but they continue to be used, says Harminder Pal Singh, a professor of environmental science at Punjab University.
"Sometimes we see the government officials fining shopkeepers and vendors for using polythene bags. But there is no impact of such fines as the checking is carried out once in a blue moon. The authorities have to be consistent in order to implement the ban effectively," Singh says.
Similarly, in the southern state of Karnataka, plastic is completely banned, yet political parties use plastic banners, bunting and other banned plastics as administrative officers are unable to enforce the ban on these parties, says Megha Shenoy, adjunct fellow at the Bengaluru-based Ashoka Trust for Research in Ecology and the Environment.
Sharma blames some of the enforcement issues on industry. "Often the government has given in to the pressure of the plastic industry and lobby groups which has ended up in either revoking or diluting the bans," she says. GAIA recently conducted an audit of brands and waste across India to highlight how businesses are contributing to the problem of single-use plastics.
Environmental nongovernmental organization Friends of the Earth says putting pressure on businesses will be key to making the ban work.
"In order to meet a target like this, it is important that India takes an approach that doesn't put the onus solely on consumers to ditch plastic. … Only by legislating big businesses to end their use of unnecessary plastic and innovate alternatives will the country be able to put a stop to plastic pollution," says Rosie Cotgreave, a plastic-free campaigner at Friends of the Earth.
Industry bodies look to the government to sort out the issue, however. Hiten Bheda, president of the All India Plastic Manufacturers' Association, says the plastics industry remains critical for India's economy and the government acknowledges this.
"We have also told the government that strict rules against plastic littering, which already exist, should be implemented so that used plastic is collected back from the environment and recycled," he says.
Tied up with the problem of enforcement are issues over definitions. Ravi Agarwal, director of the environmental nongovernmental organization Toxics Link, said that while the decision to eliminate single-use plastic by 2022 is a good one, it needs to be specific.
"It is very important for the government to define what single-use plastic is. Until now, confusions over its definition have not been cleared. For example, does the definition apply to food packaging industries as well?" Agarwal asks.
India's environment ministry did not respond to HuffPost's calls and emails requesting more specific details about the policy, despite Environment Minister Vardhan saying he would do his best to provide responses by June 27.
Some campaigners suggest the bans need to go much further. Cotgreave says the government should take into account less obvious plastics, such as microfibers in clothing.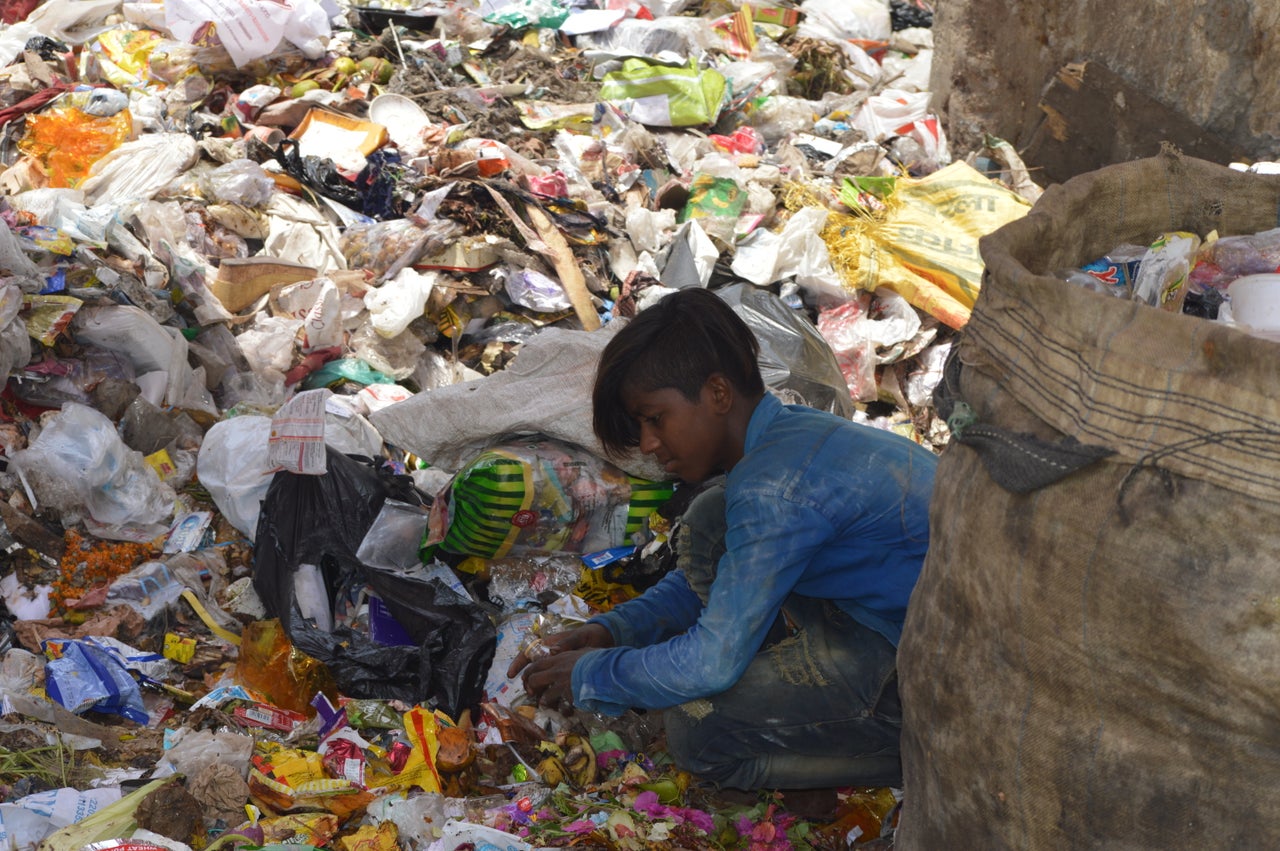 Prime Minister Narendra Modi has called plastic a "menace to humanity." But if his government genuinely wants to deal with the plastic, says Sharma of GAIA, it should focus on key areas. She calls for a drastic reduction in the amount of plastic produced, the redesign of products and packaging to make them recyclable and reusable, and making companies accountable for the plastic waste that comes from their products.
She also says the recycling sector needs to be strengthened, something Agarwal agrees with. "One of the best measures the government can take to control plastic pollution is to help [recycling] plants upgrade their technology," he says.
So far, ordinary citizens seem to be leading the way on providing positive stories about tackling the country's plastic waste. Public cleanup operations on Mumbai's Versova Beach, for example, succeeded in transforming a shoreline once layered with plastic and other trash into a pristine beach. In March, olive ridley turtle hatchlings were spotted there for the first time in decades.
"India has set the bar high with this pledge," Cotgreave says. "Admirable as this ambition is, the proof is in the pudding and only time will tell if Modi can back up words with action."
For Nitesh of Rani Garden and millions of children living in shanty urban locations of India, any positive effect of India's decision to control plastic pollution could be a life-changing experience. Nitesh is sure people wouldn't fall sick as often and the foul smells wouldn't be such an issue if plastic waste could be reduced.
"Our parents often tell these people not to throw garbage and plastic bags in the canal. But they never pay any heed," Nitesh said. "We don't know how to get rid of this. Maybe the government can help."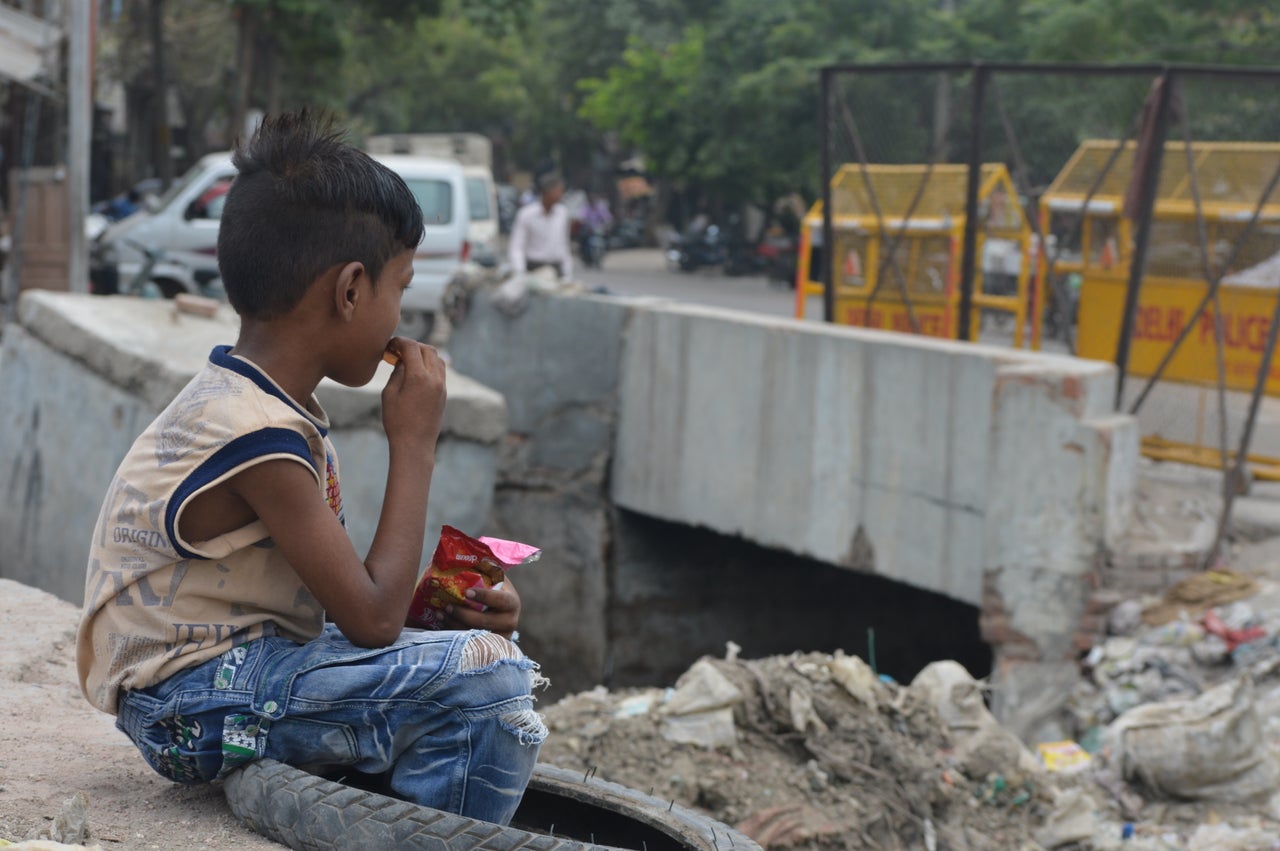 For more content and to be part of the "This New World" community, follow our Facebook page.
HuffPost's "This New World" series is funded by Partners for a New Economy and the Kendeda Fund. All content is editorially independent, with no influence or input from the foundations. If you have an idea or tip for the editorial series, send an email to thisnewworld@huffpost.com
Related
Popular in the Community