Living alone can lead to poor mental health. A stronger safety net is needed.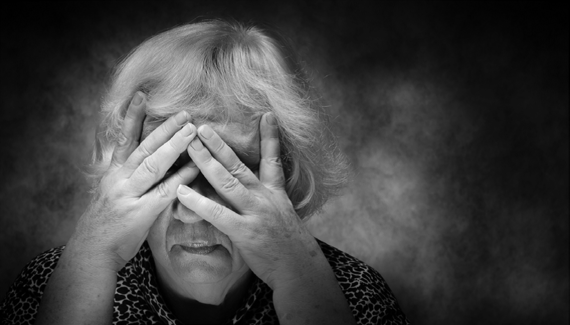 Today's older adults are more likely to live alone than previous generations. Millions of women 65 and over -- a full 36% -- live alone. The number climbs to nearly half for women 75 and over.
The reasons are varied. Women often outlive their spouses or partners, or see their children move away. Once widowed, older women are more likely to remain unmarried because men tend to marry younger women. There's been a steep decline in elders living with adult children or other relatives. And 90% of seniors say they prefer to age in their own homes.
With this increase in solo living comes an increased risk of social isolation. As we age, social contacts tend to decrease due to changes like retirement or the death of friends and family. Declining heath, limited mobility, fixed incomes and the challenge of making new friends can deter us from staying active in the game of life.
"Living alone may be considered a mental-health risk factor," says Laura Pulkki-Råback, Ph.D., lead author of a seven-year study on depression and living alone. "About 1 in every 4 women living alone had purchased antidepressants versus only 1 in 10 women not living alone."
Researchers have been sounding the alarm that loneliness could be the next big public health issue. With an aging population increasingly living alone, we would be wise to heed their warning. The challenges of aging, coupled with social isolation, can be a slippery slope toward mental illness. We must strengthen the safety net for this vulnerable population.
Connecting seniors with resources such as senior centers, activity programs and transportation services can help to create social networks. Supporting collaborative concepts like villages, which provides services and support to seniors in their own homes, can help to reduce the sense of social isolation. And finally, making a strong commitment to improving our nation's mental health care is essential. As nearly 10,000 baby boomers turn 65 each day, and many are living alone, the need for geriatric mental health care grows more urgent and profound.
We must close the gap between federal funds for mental health and aging research and the real and projected mental health needs of older adults. During the recession, mental health funding in states across the country was cut by approximately $4 billion. Last month, President Obama pledged $500 million in new mental health funding. It is a welcome step, but far more will be needed if we are to make up the deficit and seriously address the state of mental health care in America for our aging population.
Calling all HuffPost superfans!
Sign up for membership to become a founding member and help shape HuffPost's next chapter