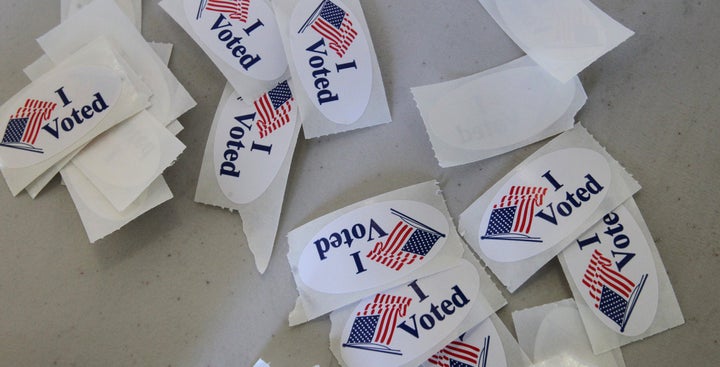 We're living in a moment when women are reclaiming their power.  From the Women's March that activated millions of women around the country to take to the streets in protest of a president and policies that will set them back, to more women committing to run for office at an unprecedented rate, we're seeing the signs of women flexing their strength and demanding better treatment.  And no better symbol of the return of feminine muscle than the blockbuster Wonder Woman finally making it to the big screen after more than a half century.
But these expressions of political power should not be taken for granted or set in stone just yet.  While the demographics of the American electorate continue to change – with single women being one of the fastest-growing groups in the U.S.  – you would think politicians would be wise to focus on addressing their needs.  But instead of Congress to addressing the pay gap between men and women, they are taking steps to undermine the economic well-being of all women, and unmarried women most particularly.
Right now half of the women in America are either divorced, widowed, separated or never been married.  And their numbers are growing: Between 2004 and 2016, the percentage of unmarried women in the population grew by two percentage points while the percentage of married women dropped by two points.  Unmarried women have very different economic circumstances than married women in the U.S.  One in four is a mother with a child under 18.  They are more likely to be unemployed, live in poverty, make minimum wage or less, and have no health insurance, savings or retirement plans.  But with more than one out of every two women in America divorced, separated, widowed or never married, they are  a potent political force.
This marriage gap is not just economic, but political too.  Marital status has been proven to influence voting participation and preferences.  But instead of recognizing this fundamental change in the lives of the majority of American women and adopting policies to help address the economic realities of single women, the Trump administration and their Republican allies in Congress have proposed healthcare, budget and tax plans that would have devastating impacts on all women, but especially unmarried women.  The painful consequences these plans would have on single women are detailed in a new report just released by the Voter Participation Center.
For example, under the American Health Care Act, millions of Medicaid recipients – the majority of them women – would lose their coverage.  The GOP plan would eliminate maternity and newborn care, zero-out funding for Planned Parenthood services, and end protections for pre-existing conditions, meaning women could face discrimination for "conditions" such as pregnancy and Caesarean sections.  Trump's budget proposal contains cuts to food stamps, job training, and other programs that would have a greater effect on unmarried women who are more likely to receive lower wages or be unemployed, and more likely to live close to the poverty level.  And analyses of the president's tax proposals show that the benefits mainly go to higher income taxpayers and not single women who generally do not have high incomes and would receive only modest tax cuts (estimated to be $110 for people making under $24,800).  In fact, sixteen percent of unmarried women had no taxable income at all and thus would receive no benefit from the Trump plan. 
As these plans demonstrate, it's clear that the Republican Party offers little to no help for single women ― which creates an opening for elected officials  to speak to these women's lives, to motivate these voters to come to the polls.  A comprehensive plan to address the plight of single women could include support for the Paycheck Fairness Act, raising the minimum wage, paid sick and family medical leave, and protections for women who are pregnant.
Unmarried women can change the outcome of elections, but only if they are heard.  In 2016, even though single women had the numerical edge in terms of eligible voters, they were not registered and did not vote at the levels of married women, who are less progressive in their views.  Right now, close to a third of eligible unmarried women aren't registered to vote, and more than one in ten of the single women who were registered to vote didn't in 2016.  Clearly, single women have more power to shape the policy and political debate than they are using.
These voters will have to register, turn out, and become the force that blocks punitive policies, advocates for laws that lift the lives of all Americans and helps our nation deliver on our democratic values of majority rule.  It's a value that Wonder Woman shares with the world and one that we should not soon forget.
Calling all HuffPost superfans!
Sign up for membership to become a founding member and help shape HuffPost's next chapter
BEFORE YOU GO