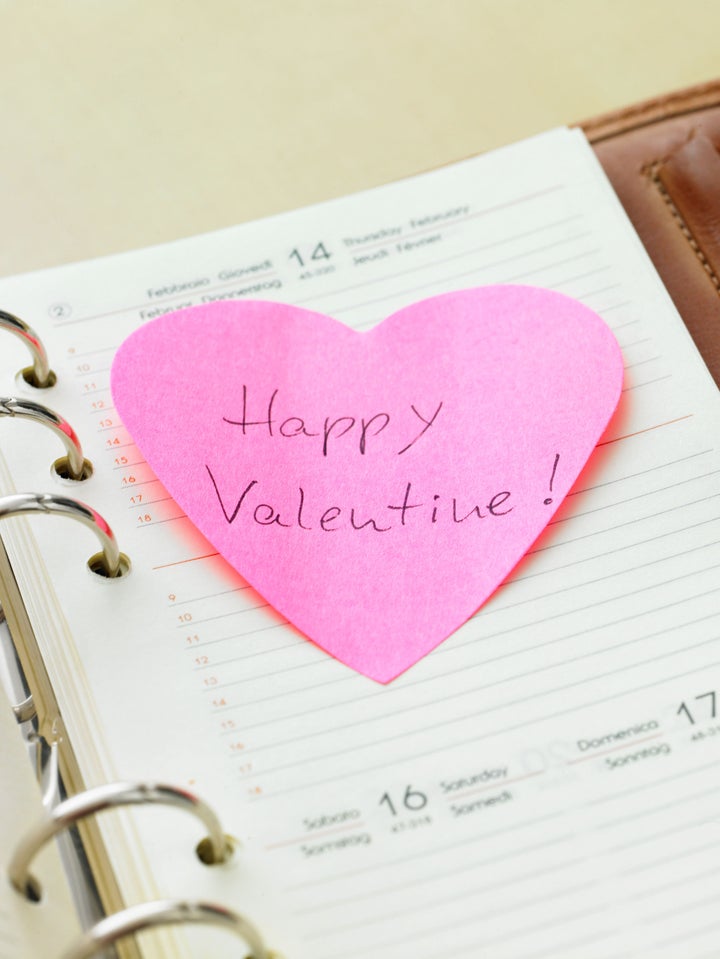 Hey, fellow single people! If you've been whining about Valentine's Day and how you have no valentine, or crying out in disdain over the commercialization of holidays (c'mon, candy hearts said, "fax me" for years and it was hilarious), I have news for you. We've got plans on Tuesday. Think about, in reality, we have it best. We don't have to buy gifts, we don't have to pay our way into reservations and we don't have to read a bunch of sappy cards. We can do whatever we want, and I motion that we take back February 14 in the name of Singles Awareness.
How does one celebrate Singles Awareness? The same way you celebrate any other holiday: tailored activities, presents (if you choose), food, and a whole lot of fun. Certainly, this new holiday brings up plenty of questions. So I've prepared a Singles Awareness FAQ to ensure your first S-Day goes off without a hitch.
What color do you wear?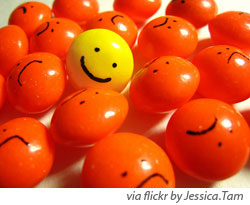 Every holiday has some color of significance, but one thing is for sure: pink and red are out. You don't want to be confused with the likes of those coupled people. I nominate yellow for Singles Awareness. It comes in several shades and the symbolism works well too. ColorMatters.com says, "Yellow is the most luminous of all the colors of the spectrum. It's the color that captures our attention more than any other color" and "it's the color of happiness, and optimism, of enlightenment and creativity, sunshine and spring." Yellow is rife with appropriate symbolism for singles, and as a bonus it's on trend for spring 2012 fashion.
Can you have a party?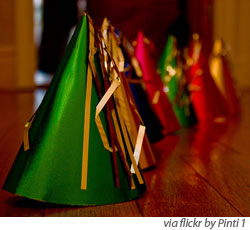 There are few events that I can think of that don't offer a great excuse to have a party. Since you're running short on time, the first thing you need to do is send evites to your favorite singles. You can scroll past the super mushy Valentine's Day selection to find a singles neutral option or upload an image to make your own (personally, I enjoy "Stupid Cupid" pictures).
For your gathering, you can choose to have a movie night, dinner, or just a light mixer, but take time to consider the state of singleness your invited friends are in. While some people love being single, others despise it. Just because it's a singles party doesn't mean you can't watch romantic movies or play love songs. However, if you don't play Beyonce's "Single Ladies" or the Village People's "Macho Man," you might have a missed opportunity on your hands. Be sure to round up a list of mood appropriate songs and if you plan to play them directly from your computer, consider reading a few laptop speaker reviews. There's nothing worse than blowing out your speakers during one of the Village People's songs.
Restaurants have been planning their "For Two" menus for weeks, which you'll want to counterbalance with a "For You" menu. Pier 1 Imports has a line of individual dishes which they've dubbed Tasting Party. They offer suggestions on how to set your table and even a few recipes. The main idea is to create single servings of several tasty dishes. To make this work, make your favorite recipe and ladle it into the appropriate, single-serve vessel. Guests will get lots of delicious samples and no awkward Lady and the Tramp moments. For more themes and party ideas, check out Party411.com's Celebrate the Single Life Party Plan.
Can you go out?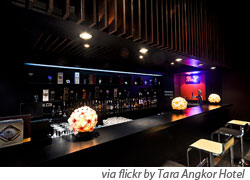 If there was ever a day for single people to go out, it's this one. If a person is out, and not locked in any form of body-binding PDA, there's a really good chance they're single too. This doesn't mean you have to turn it into a match making venture, but you can meet other singles who don't want to party alone and show them the Singles Awareness way.
First, check your favorite local restaurants to see who they're aligned with on February 14. If their menu is all about splitting things two ways, it's probably the last place you'll want to be. If they're catering to the singles and you already like the place, gather your friends and go.
Another option is to look into restaurants that have reserved rooms. If they haven't filled those rooms with tables for two, host a public Singles Awareness bash that will leave all the couples jealous. Remember to check review sites like Yelp and Citysearch before making any solid plans -- this might save you from hopping to a new bar to forget the memory of the last.
Do you give gifts?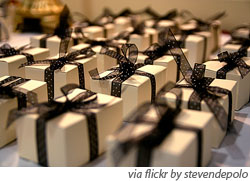 For this holiday, gifts are optional. Since you're likely to be among friends, small gifts are best. Whether you're hanging out with your favorite fellow single or having a gathering, little thoughtful gifts can be fun. The couples have their candy hearts, so let's take on personalized M&Ms. FYI -- Singles Awareness does fit and you can have it printed on yellow ones. If you want to give something small and tasty like candy, without all of the hearts, bows and flowers, consider checking out a candy shop like Wockenfuss or you can try a Rocky Mountain Chocolate Covered Sampler from Cherry Moon Farms.
Creative and crafty gifts are another way to get in the spirit without overdoing it. Check out TipJunkie.com for organized ideas and step-by-step instructions. Best of all, there's no Valentine's Day category (they totally get us). If you're going the gathering route, a surefire way to have fun is with an anonymous gift exchange. A singles themed gift exchange promises to deliver stories that are great candidates for best man/maid of honor speeches down the road.
What if you don't want to be single?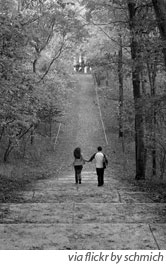 No need to create any divides between the Happy Singles and Wish They Weren't Singles. If you don't want to be single, celebrate with the rest of us, but take a slightly different approach or you'll be renaming Singles Awareness to Lonely Losers and we aren't giving credence to animosity on this holiday. Besides, Valentine's Day brings out the inner matchmaker in everyone, so if you're looking for a Singles Awareness crossover, odds are in your favor.
If you want to take a casual approach (read skeptical), try speed dating. Though the events and available websites that aggregate them will vary based on your city, there are bound to be more than a few venues looking to create love for lonely. If you're a little more serious about tracking down one of Cupid's arrows, why not sign up for a dating service? Online dating may not be the most traditional solution, but if the traditional solutions were working, you wouldn't be eying up gallon tubs of Rocky Road for your big V-Day plans. Sites like Match.com and okcupid.com have garnered quite a bit of respect over the last few years.
If next February you find yourself in a loving (or convenient) relationship, note that your former Singles Awareness friends will support you (to your face) and carry on the tradition until the end of their own Singledom. If you can't get over the bitter taste of being single on a commercialized couples' holiday, you could always point out that the acronym for Singles Awareness Day inconveniently spells SAD. But I won't do it. Happy SAD to all my fellow singles! It's time to stick it to the party stores and greeting card companies.
Related
Popular in the Community