The essential social media review to know and understand the world top market. #FrenchinChina is a weekly column from FF Creative Community agency reviewing Chinese social networks to identify big social trends. It is the essential tool to understand and love today's China.
Thanks to Zhuomin Qin, Feng Huang, Jalila Levesque, Jules Chaffiotte, Radouane Guissi, Ying Zhang, Aliou Maro, Louis Caudevilla, Dushan Karageorgevitch, Mathieu Jolivet, Jing Qian, Antoine Robin, Émilie Ohana, Zhejun Li, Vincent Arassus and Green United Music Asia for their participation to this chronic.
Singles' Day China shopping festival smashes record with $25 billion haul... and a funny video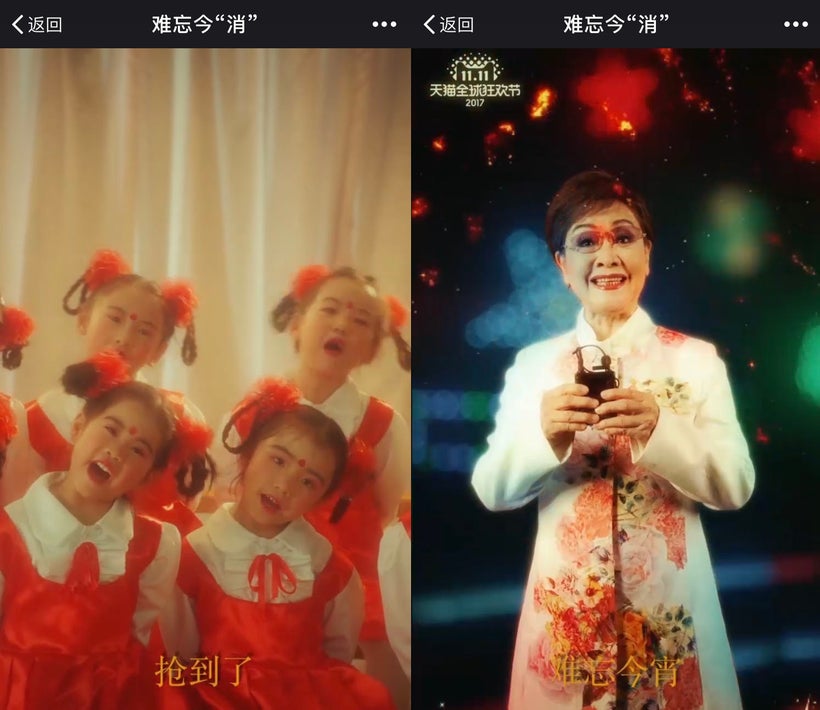 A video that celebrate the ending of 2017 Tmall Double 11 became viral among Chinese young netizens. In the video, a 70 year-old singer sings 'Unforgettable Tonight', the song usually used for the Spring Festival Gala broadcast every year in China. The elder is performing alongside a famous Japanese pop dance group; they're all dancing a funny way that implies some typical behaviour of people in Double 11.
Alibaba has set another Single's Day record after the e-commerce giant sold over $25 billion of products on the Chinese biggest online shopping date. Alibaba handled 1.48 billion transactions during the 24-hour period. That represents an impressive 39% increase on last year's sales total of RMB 120.7 billion ($17.79 billion), and it comes nicely on the heels of another blockbuster quarter in which Alibaba's revenue surged by 61% thanks to its core business in China.
Among the many stats released by Alibaba, the following standouts:
- Order total numbers hit 812 million, up 23 percent
- Alibaba Cloud, which handled the infrastructure, managed 325,000 orders at peak
- Alipay processed 1.5 billion payment transactions, up 41 percent
- Over 140,000 brands — including 60,000 international — took part on Tmall where they offered 15 million product listings
Thousands demand death penalty for Chinese murderer in Japan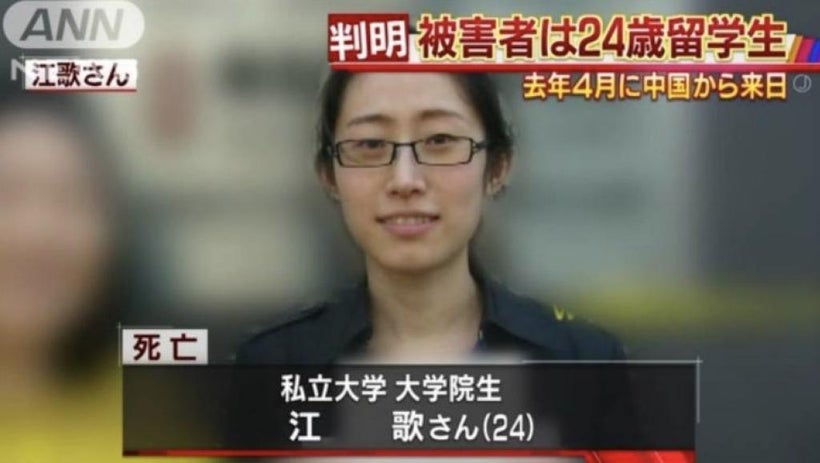 One month ahead of the trial of a Chinese murderer in Japan, thousands of signatures have been collected to demand the death penalty for the man who stabbed a Chinese girl to death at her doorstep in Tokyo.
The suspect, Chen Shifeng, is scheduled to stand trial on December 11 in Tokyo for the murder of 24-year-old Chinese student Jiang Ge on November 3, 2016.
Jiang's mother began to collect public signatures in August to call for the death penalty for Chen. She also flew to Japan this past weekend to garner more support. There is no exact record on the total number of signatures, but in lettered signatures alone, she has received 2,249 names as of October 29. On Sina Weibo, posts containing the link to the online petition were reposted tens of thousands of times.
In Nov. 3rd, 2016, Jiang Ge has been stabbed to death in her apartment building in Tokyo. The former relationship between Chen and Liu is the direct reason for Jiang's death. When Liu broke up with Chen, she moved out of Chen's apartment and asked Jiang if she could live with her for a period. Chen followed her to Jiang's place several times, when Jiang want to call the police, Liu refused because she was fear of "the police will find out I'm not living in the place I registered in the city hall'. The night the homicide happened, Liu was afraid of being followed by Chen so she called Jiang when she off duty at midnight and asked "I'll be back soon, can you come to the station to pick me up now and we going back together?"; Jiang said yes and went to pick her up in the Nagano station.
As Liu's presentiment, Chen followed those 2 girls back home to seek Liu when the murder took place. To protect Liu, Jiang trying to persuade Chen to leave in a loud voice, in the same time, Liu escape into the door and locked the door. According to the neighbours, they heard the conflict in Chinese of 2 girls and 1 guy, after several minutes, they heard Jiang's desperate scream for help. However, later investigation reveal that Liu even didn't call the ambulance even she know Chen attacked Jiang. According to the police, Jiang was stabbed a dozen times on her neck and body.
What triggers the discussion on social media is the behaviour of Liu after the tragedy happened. She refuses to testify and claimed that she don't know anything about the murderer, also, people found that in the following interviews and Liu's own social media, she was lying about the facts (things she said in different period was inconsistent) and refuse to contact or apologise to Jiang's mum, although she claim that Jiang is her best friend in Japan, "she is like my sister".
China travel giant suspends officials after child abuse scandal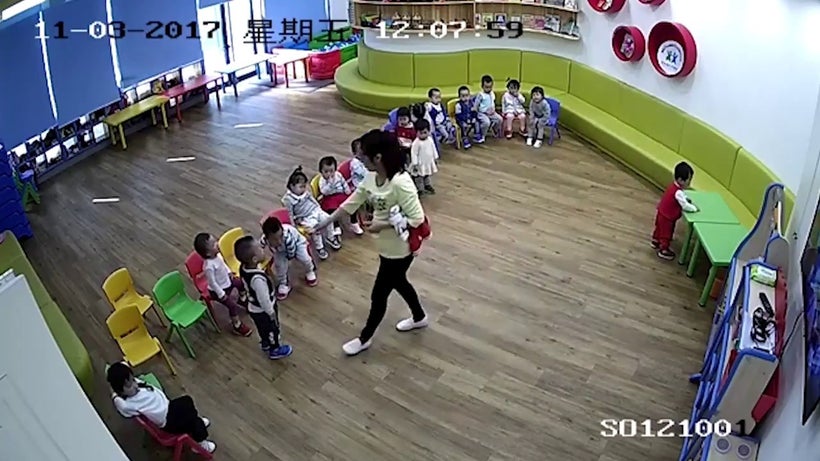 On Nov. 6th, a series of surveillance footage of the abuse of toddlers at a company's in-house kindergarten has surfaced on Chinese social media, leaving Shanghai parents and Weibo netizens shocked and outraged. The abuse occurred at the Shanghai daycare facilities of Chinese travel giant Ctrip. The footage, captured by surveillance cameras on November 1-3, shows how a female staff member forcefully takes off the backpack of a little girl and throws it away, after which she pushes the toddler to the ground. Other fragments show how a staff member puts wasabi in the mouths of several toddlers, leaving them gasping and crying.
On November 8, Ctrip organized an 'apology meeting' where the kindergarten's staff members in question, kneeling to the ground, faced the outraged parents. Footage of this meeting also widely circulated online afterwards, showing parents crying and screaming. Those four staff involved in the case have been taken to the Beixinjing police station in Shanghai for further investigation and Ctrip has cancelled their contracts.
The bad buzz immediately become so huge that even exceed the buzz of the Double 11 shopping festival. Most people feel angry towards this accident and calling on further investigation of corruption behind.
Calling all HuffPost superfans!
Sign up for membership to become a founding member and help shape HuffPost's next chapter
This post was published on the now-closed HuffPost Contributor platform. Contributors control their own work and posted freely to our site. If you need to flag this entry as abusive,
send us an email
.