It appears you don't need to have a teenage crush or be in your early 20s to get nervous about your first date. Over half of their members surveyed (57%) still get nervous and may get sweaty palms while going on their first dates.
More than half of the respondents (55%) are using online dating as their number one choice to meet other singles.
When it comes to sex, there wasn't a single person surveyed who said they would like to have less of it.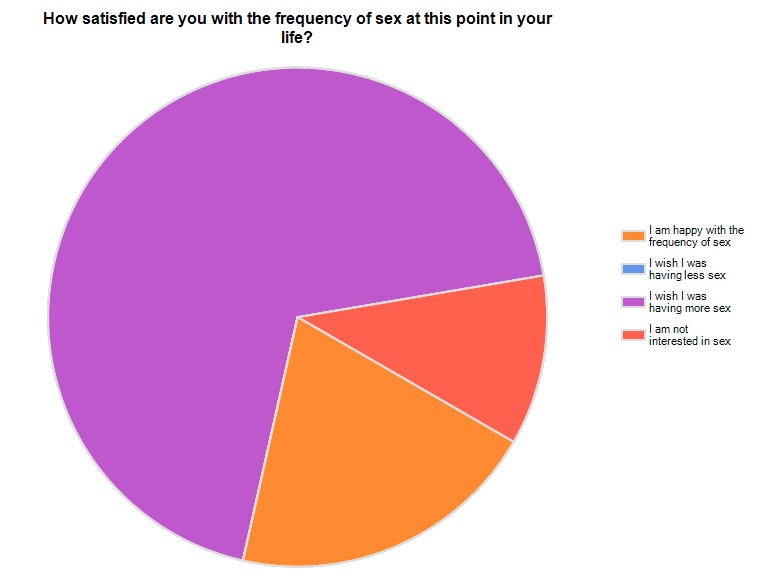 Regardless of the age, it appears that more is still better as 68% of their members surveyed would like to ramp it up in the bedroom.
For first dates, the majority preferred coffee over drinks or dinner.
The best part of the survey is, no matter your age, everyone believes that romance is alive and well. After all, love never goes out of style.
Meetcha.com's CEO and former Monster.com founder Jeff Taylor said, "Meetcha is designed to help adult singles get back out there and meet others at a similar life stage who share their interests." He added, "After age 40, our data shows that more singles gravitate toward online dating and singles'-oriented social activities, with less reliance on meeting others through family and friends. It's a big difference dating at this time of life versus your twenties when you're typically surrounded by single friends."
I will be interviewing Jeff on Saturday, September 18, 2019, live on Ask the Cyber-Dating Expert Radio Show and we'll be talking about the survey results in greater detail. Our call in number is 646-929-0012 at 2pm, Eastern Time.