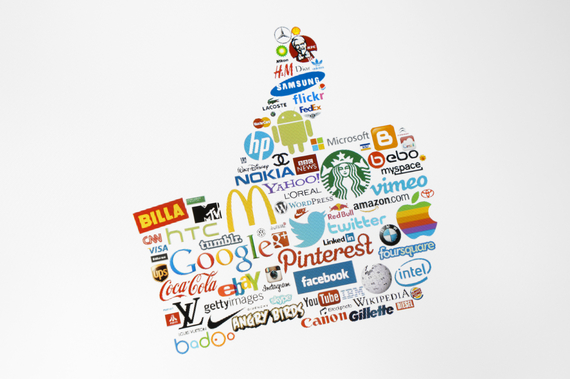 What do the brands like Coca-Cola, Dove, Subaru, MTV, Proctor and Gamble, American Express and Saint Laurent Paris have in common? Though they span various industries, they share one major commonality: They've nurtured their brand through content marketing and have ended up on top. Brands today face an existential crisis. Nearly 250 retail brands have gone out of business in the last five years according to
. In my opinion, this comes down to two concepts: time-ignorant promotion or time-ignorant product. Now is the time to call for marketing reform. We, as marketers, are responsible for not having a time-ignorant promotion. Our industry needs to lessen their traditional marketing budget and spend time, energy and money where our customers live: online. Developing a brand is not done through solely through 30-second advertisements (although I did love Budweiser's "
" Super Bowl spot) it takes multi-channel engaging, entertaining, informative and soul-shaking content to gain market share these days. Here are four facts that back my position that content marketing is the future for brands:
Nearly 90 percent of global online consumers want brands to share content online (Edelman's Consumer Marketing Study)
70 percent of consumers prefer getting to know a company via content marketing such as sponsored articles rather than ads, but brands spend more on advertising than on this type of content (Content Plus)
Nearly 90 percent of people skip TV commercials, yet brands still spent $19.8 billion last year on TV spots (PR Daily)
Around 30 percent of this year's Super Bowl ads will translate into a purchase intent despite the average cost of $4 million per television ad spot; and only 70 percent of brands will even be remembered by viewers (Bleacher Report)
Content marketing is the practice of creating and promoting engaging editorial content to build attention and lead sales sources. Brands that dominate content marketing saturate every step of the buying cycle through short-form social media posts, blogs, website copy, branded videos, how-to guides, case studies, e-books, infographics and even user-generated content.
It's easy to publish content, but what's difficult is getting to the point where your brand's content efforts have enough power to convert potential customers into brand aficionados. For the brands that are still stuck on traditional ad buys, here are some baby steps to take to develop your brand through content marketing and strategy:
1. Decide who you want to be: Before you start planning any actual content, nail down your brand identity, voice, and tone.
2. Develop your core strategy: This should serve as a high-level overview of what you want your brand to achieve and how you will achieve it. Your brand should have core values established, which are then lend to a strategy that meets business goals.
3. Define your brand promise: A brand promise is less about your needs - i.e., what you want to achieve and how you will do so - and more about what your business has to offer. It answers:
"Why would anyone choose your brand over another?"
"What does your service/product have that no other brand has?"
"How have these features met the wants and needs of the consumer/client/user?"
4. Nail down your brand's voice and tone: Whittle down your voice and tone to show your customers your brand's personality and attitude. Your voice defines who is speaking; whereas, tone connotes how and to whom that voice is speaking and why. This starts with your messaging and extends through your entire online (and offline) presence.
5. Target a core content audience: After you've established your brand's skeleton, its time to add flesh to your campaign. Turn to market research to find out who your content audience is. Market research rounds out your audience with people who you should be reaching out to, who have related needs and interests and who are already involved in your space to some extent. Come up with at least four audience categories using resources like Experian Simmons and PRISM, Facebook Analytics, and Google Analytics for your brand's content.
6. Create an audience strategy that lends to your core content audience: Map out what types of content will best reach each customer segment using analytics. Understand what consumers really truly want and provide it.
7. Construct a style guide: Create a central document that includes your brand message, strategy, promise, voice, tone, and audience that can be shared with everyone on your marketing team. The only way to ensure your marketing team and external partners are planning for the right personas, and writers are using the same voice and tone, is to offer a detailed outline of how you want your brand to be presented. Your style guide should also detail layout and format requirements.
8. Execute on your blueprint: After the aforementioned steps, build out a calendar that touches on each of these points. The editorial calendar can include internal (your brand's website, blog, landing pages, social properties) and external promotion (press opportunities, guest posts, influencer domains). Build the calendar in three month increments, so you're not overwhelmed by overplanning.
* Disclaimer: I am not suggesting that you remove all traditional marketing from your budget, just make sure that it's connected to a cohesive content marketing strategy where creative, audience targeting and your core branding is unified.
Support HuffPost
The Stakes Have Never Been Higher
Related
Popular in the Community