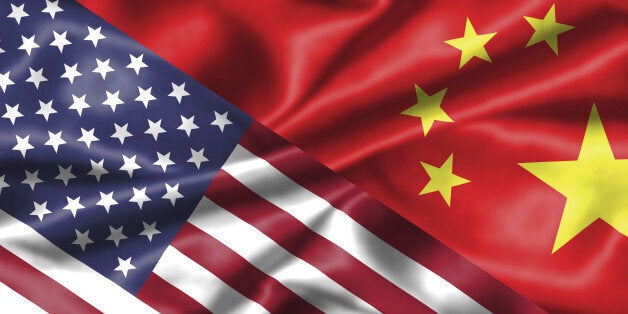 On the list of 49 achievements made during Chinese President Xi Jinping's visit to the United States, the six regarding cooperation in cyberspace have attracted broad attention. Judging from what has been made public, the two parties' cooperation on cybersecurity will be very extensive, from pragmatic collaboration on specific matters, such as establishing high-level mechanisms and a hotline, information sharing and jointly meeting major online threats to strategic cooperation aimed at shaping the future of cyberspace, such as making and promoting an international code of conduct in cyberspace.
Having been through the once-imminent recent conflict over cybersecurity, the fact that China and the U.S. have managed to shelve their differences, and work together to find a way for co-existence reflects the world's two major countries' impressive sense of responsibilities, which is important both for the stability of bilateral ties and for governance of cyberspace.
China further clarified its strategic purpose and policy stance regarding cyberspace. During his visit, Xi repeatedly mentioned cybersecurity and the digital economy. His remarks on one hand indicated that taking advantage of information technologies to facilitate economic transformation, improving the government's governance capabilities, and making information technologies benefit people are the Chinese government's firm priorities; on the other hand, they conveyed the Chinese leadership's idea that "national security is out of the question without cybersecurity." China has never published a cybersecurity strategy, or systematically expounded its stance on relevant issues. So many Western officials and scholars claim that China has not shown proper transparency regarding its cyber strategy, that its purpose is unclear, and that its behavior is unpredictable. During this visit, Xi again stated China intends to build a "peaceful, safe, open, cooperative" cyberspace. He was thus promising to the rest of the world that China will not use information and telecommunications technologies for purposes against international peace and security; appealing for peaceful resolution of disputes in cyberspace; advocating that the government is responsible for protecting the safety of its country's information infrastructures as well as network systems and data; pledging that China will assume responsibilities for preserving international cybersecurity, that China's attempts to develop Internet economy and enhance online defense will not exclude Western technologies and best practices; and that China will actively participate in multilateral, regional and bilateral cooperation. Those have always been China's stances and practices. Through the signing of the agreement on cyber cooperation, China has again demonstrated maximum sincerity for dialogue.
Only cooperation can result in mutual benefits and win-win outcomes.
It has set the tune for Sino-U.S. relations in cyberspace. As Xi said, confrontation and conflict are not the right choice for China and the U.S.. Themed on "mutual trust, mutual benefit, cooperation, win-win," the eighth U.S.-China Internet Industry Forum, which was held simultaneously with Xi's visit, was a fine illustration of such thinking. China and the U.S. agreed that "neither country's government will conduct or knowingly support cyber-enabled theft of intellectual property," and "timely responses should be provided to requests for information and assistance concerning malicious cyber activities." Such agreements can help eliminate the two countries' mutual suspicions. Trust is the bedrock of cooperation. Only cooperation can result in mutual benefits and win-win outcomes. As two major powers in cyberspace, China and the U.S. boast a third of the Internet users in the world. The Internet technologies, services and applications they provide carry data of users around the globe. The U.S. is the inventor of the World Wide Web. China is an active builder of the present-day information society. Both parties are beneficiaries of such information and telecommunications technologies as the Internet, and at the same time face such common threats as large-scale cyberattacks and cyber crimes. Joining hands is the only right way for both.
The new agreement formulated a paradigm for cyber cooperation. Cybersecurity is not only of essential significance to the development of Sino-U.S. relations, but also of far-reaching importance for the future development of the Internet in the global context. Cybersecurity is a heated global topic, and the entire world is working hard for security guarantees. To all those concerned about the matter, whether and how China and the U.S. can get along in cyberspace has a direct bearing on the security of global cyberspace and future order in cyberspace. Many countries displayed serious concerns when the U.S. waved the stick of sanction and retaliation against China over the OPM incident. They do not want to see China and the U.S. confront each other with daggers in cyberspace. As the saying goes: "When elephants fight, the grass suffers." That China and the U.S. could reasonably, restrainedly face disagreements over cybersecurity, starting with the least-disputed areas, and attempt to accumulate consensus through pragmatic collaboration, has set an "international drogue" for dealing with similar issues.
Follow-up implementation is more important for the achievements regarding cybersecurity. Some matters in bilateral agreements are still waiting for further specification and clarification, such as how to define "malicious cyber activities," and whether there will be uniform standards for electronic evidence exchanges between the two parties. But "a journey of thousands of miles may not be fulfilled without the accumulation of each single step, just as the enormous ocean may not be formed without the accumulation of small streams." Sino-U.S. cooperation in cyberspace entails both hard work in practice and both sides' efforts in preserving a cooperative atmosphere.
PHOTO GALLERY
New Year Migration
Calling all HuffPost superfans!
Sign up for membership to become a founding member and help shape HuffPost's next chapter