Beyond fatherhood, I always thought my major link with my dad was the fact that we were soldiers and veterans -- he of World War II and I of Vietnam. Neither of us ever talked, in detail, about what we did and what we saw during our time at war, but in unspoken ways we recognized that we were lucky to have returned home relatively unscathed. Although in truth war has a way of never leaving you completely unscarred.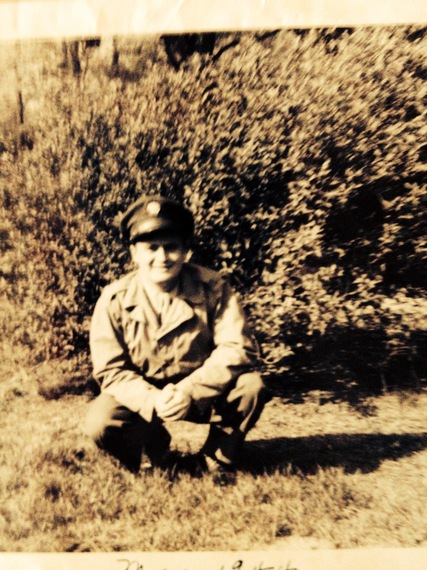 But now that I've gotten the results of my needle biopsy and read the pathology reports and talked with my urologist, I share another bond with my father -- prostate cancer, the disease that took his life five years ago at the ripe old age of 89. I'm 66, so depending on how rapidly my cancer is progressing, I may not make it that far. Either way, this legacy is likely the last gift I'll ever receive from my father.
Ours is not all that exclusive a club -- there will be 233,000 new cases of prostate cancer this year and more than 29,000 men will die from it, making prostate cancer the second leading cause of cancer death in men, exceeded only by lung cancer. An American male's lifetime risk of prostate cancer is better than one in seven.
Still, my chances for getting prostate cancer were greatly enhanced by being Jack Bradley's son. Results from several large case-control studies and cohort studies representing various populations have shown that family history is one of the major risk factors in prostate cancer. In addition to my father, my older brother, too, has had prostate cancer.
But in that doom, there are options, and blessed with otherwise good health, a supportive family, excellent medical care, and a positive outlook, I'll be undergoing a radical prostatectomy in late June to remove the prostate and, hopefully, all the cancer.
And maybe then set my sights on passing my dad's 89-year milestone.
Still, I'd like his counsel, and company, all the same. He didn't give me any when his prostate cancer worsened. He was done. He wanted to die. On the surface, he was stoical and strong about it, much as he was about his World War experiences. But now that we share this bond too I know that he was probably as terrified as am I. Cancer will do that to you.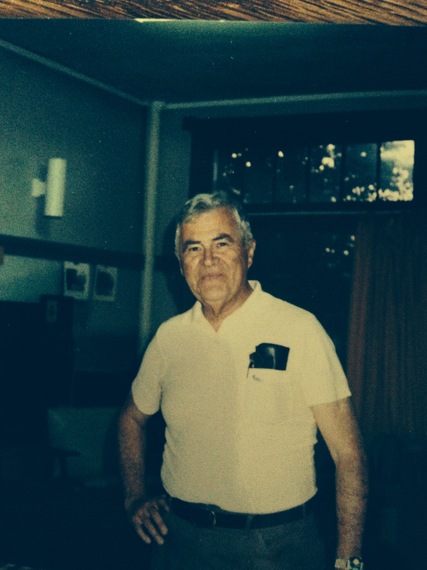 Truth is I don't blame my father for my cancer nor fault him for not rescuing me. I just wish he were here to guide me through it because I fear that at the end of the day I won't be as ready to go as he was.
REAL LIFE. REAL NEWS. REAL VOICES.
Help us tell more of the stories that matter from voices that too often remain unheard.