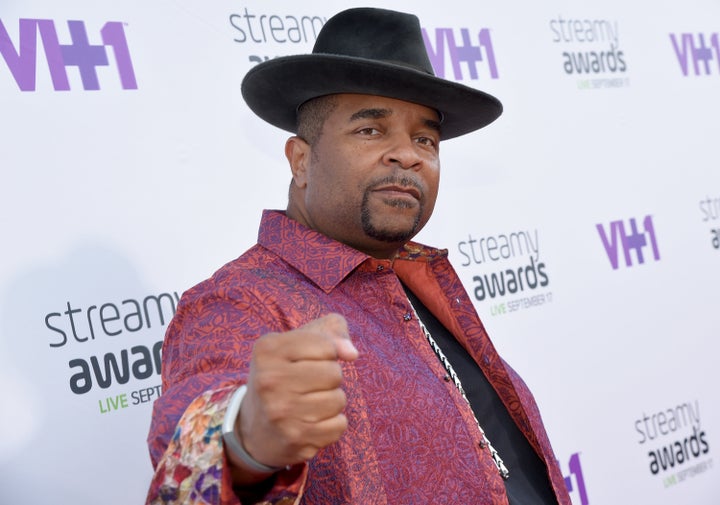 It looks like Blake Lively did no wrong by Sir Mix-A-Lot. 
Lively made headlines earlier this week after posting a split-photo on Instagram from the Cannes red carpet showing her front and backside along with the caption, "L.A. face with an Oakland booty." The line is from Mix-A-Lot's 1992 hit "Baby Got Back," a song written in appreciation of the black female form. 
Many took issue with Lively, a rich, white woman from Tarzana, using the line as a joke.
"L.A. face" refers to the white, American beauty standard. Something you possess. It's why the Daily Mail publishes your photo so many damn times you'd think you were about to pop out a royal baby. "Oakland booty" refers to a large derrière, an undesirable butt that Jane Fonda workout tape enthusiasts from L.A. wouldn't be caught dead with. It's the reason you take SoulCycle classes. It's why you have Pressed Juicery on speed dial. It's the type of ass that the Kardashians or white people turn into a circus attraction like Saartjie Baartman. You don't have an Oakland booty. You have a Burbank booty.
However, the man behind the song does not have a problem with Lively lifting his lyrics. 
"I don't think she'd wear that dress if she thought that booty is horrible -- and to me, it ain't horrible," Mix-A-Lot told the New York Daily News, saying he wrote the song for curvy women of all ethnicities. 
It's all about context, he added. "All I would say to the critics is let's better understand the context of what she said. If what she's saying is 'I have this butt that Mix-a-Lot was talking about in "Baby Got Back,"' that's a good thing. She's saying I've embraced this ideal of beautiful. However, if what she's saying is 'I cannot believe I got this fat, this is horrible,' then I agree with the critics." 
"The black, female body was not accepted as the norm anywhere. For years, all you saw on television was overweight black maids or black women who would assimilate to white culture, as far as the look is concerned," he said. "I wanted to do something that was tongue-in-cheek but, at the same time, making a real point."
Calling all HuffPost superfans!
Sign up for membership to become a founding member and help shape HuffPost's next chapter
BEFORE YOU GO
PHOTO GALLERY
Blake Lively Through the Years