 While most people expected that an iPhone 5 would be the biggest announcement at Tuesday's Apple event, Siri, a voice-recognition app for the new iPhone 4S, stole the show and cleared up any confusion as to why the keynote was called "Let's Talk iPhone."
Siri is a voice-based virtual personal assistant for the new iPhone 4S. Using Siri, an iPhone 4S user can schedule events, set the phone's alarm, create reminders, ask and receive restaurant recommendations and more, all by using her voice.
Siri -- which TechCrunch reports is available exclusively for the iPhone 4S -- is activated by holding the "home" button. The user then asks a question or makes a demand, like "Do I need a raincoat today?" or "Wake me up tomorrow at 6am," and Siri delivers.
Siri responded to Forstall's respective questions with "It sure looks like rain today" and "Okay, I set it for 6am."
Forstall also asked Siri "Who are you?" Siri responded, according to Engadget, "I am a humble personal assistant."
The New York Times reports that Apple bought Siri, a startup based in San Jose, Calif., in April 2010, for an undisclosed sum. Siri had raised $24 million in funding before the purchase.
It will be available when the new iPhone 4s is released on October 14.
Take a look at photos of the new iPhone (below).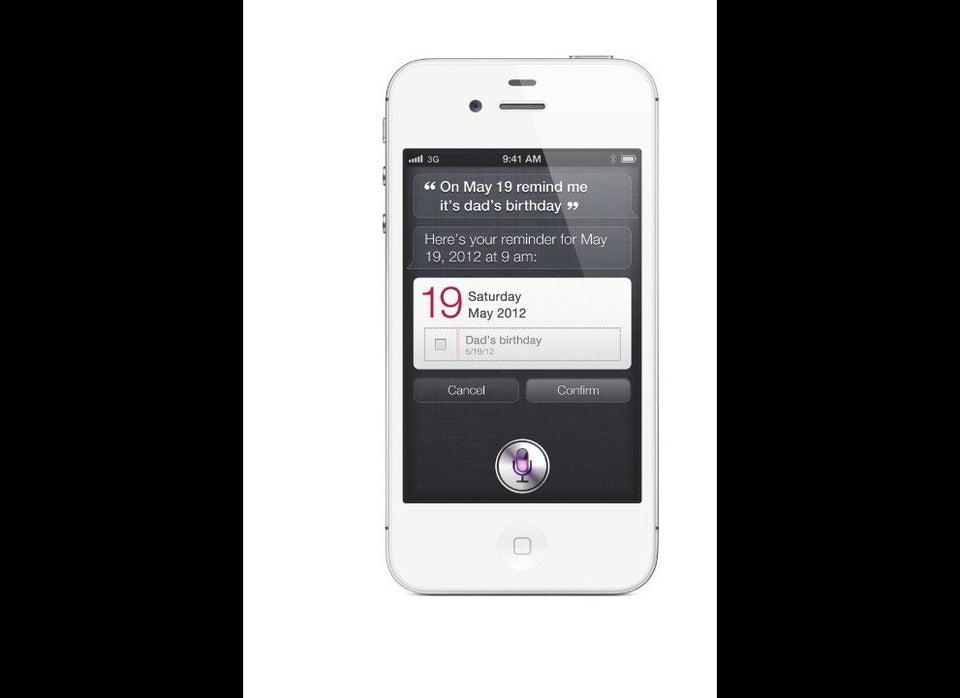 Support HuffPost
The Stakes Have Never Been Higher
Related
Popular in the Community