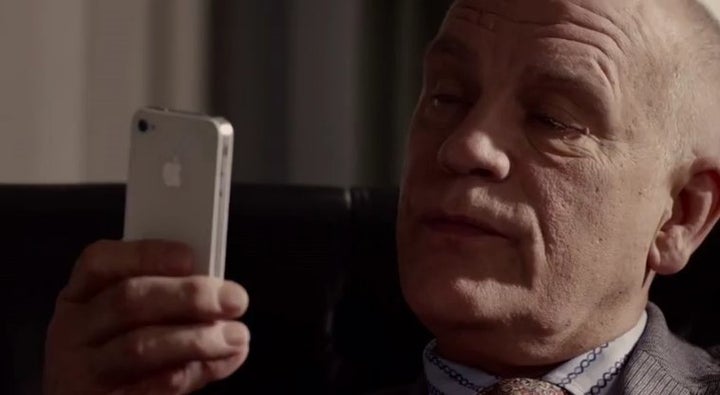 Siri: Malkovich Malkovich Malkovich malkovich Malkovich Malkovich.
Apple has released a new set of television commercials featuring a celebrity interacting with Siri, the smash sensation of the iPhone 4S. This time, Siri is hanging out with John Malkovich, the acclaimed actor of screen ("Being John Malkovich," "Burn After Reading," "Con Air") and stage. Malkovich follows a gazpacho-cooking Samuel L. Jackson and a meteorologically-challenged Zooey Deschanel in these Siri-lebrity ads, and the "Killing Fields" star certainly adds his own color to the series.
Both ads center on Malkovich, recumbent in a comfy chair in his home, opera music on the record player, sighing and consulting Siri on matters philosophical and quotidian. Or something like that.
Here's the first commercial, entitled "Life":
And here's the second one, with a more chatty Siri, entitled "Joke":
These new Siri commercials represent somewhat of a shift for Apple, which hasn't really used celebrities in its television advertisements for years. The commercials have scored very well with viewers -- topped in viewer popularity for smartphone ads only by a rogue Samsung Galaxy Note commercial -- though there have been some prominent critics. The Zooey Deschanel ad, in particular, has attracted much scorn and derision; it even inspired a Twitter parody account, @ZooeySiri, which features quirky, saccharine questions that Zooey Deschanel might ask her iPhone 4S.
Will these ads motivate a @SiriMalkovich account into existence? Maybe! Such are the mysteries of the Internet. Now if you'll excuse me, I'm off to lunch -- so hard to find a decent bowl of hotzpacho in this city.
Related
Popular in the Community