Three-year-old Eva says her hair was down to her butt, and it was really itching her hips. Her sister, Sadie, 5, grabbed a pair of scissors. The result, apparently, wasn't pretty. And so, WNPR reporter Jeff Cohen, who happens to be the girls' father, spoke to his young daughters to find out exactly how the haircut disaster went down.
Eva knew that her sister probably wasn't the best candidate for the job. "I really wanted a hair cutter to cut it," she told dad. When she first saw her chopped-up 'do, she thought "uh oh this is bad, bad, bad, bad," but didn't know her parents were going to "scream like that."
Sadie defended herself. "Hair cutting takes lots of concentration," she said. Besides, "everyone does that kind of stuff sometimes. It happens like once, or twice, or three times in every life... or twice... or once."
And, what's done is done. "I can't imagine her hair long anymore," Sadie said.
Before You Go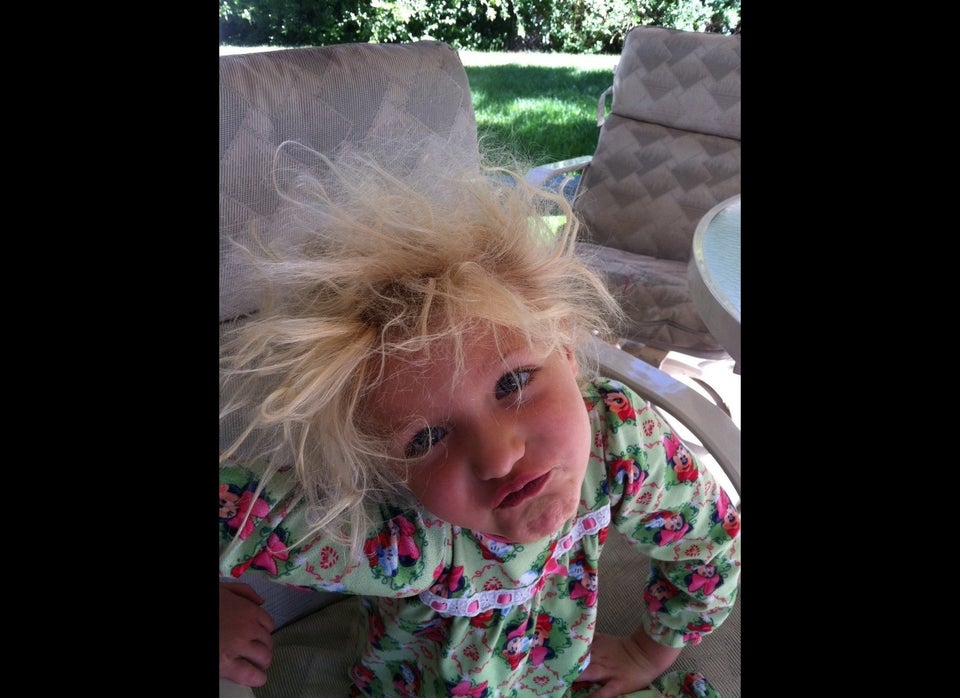 Kids' Craziest Bed Heads