Under cover of night on July 28, three anti-nuclear protesters snuck into a highly secretive uranium storage facility in Oak Ridge, Tenn. They splashed walls with blood and spray-painted messages of peace. In emulation of a World War II German resistance movement, they brought white roses for the guards who arrested them.
"They are innocent of all these charges and feel that everything they did was legal and moral, and I think they believe that this (new charge) is ridiculous," said Bill Quigley, a law professor at Loyola University New Orleans and one of the attorneys representing the three.
The protesters, who call themselves "Transform Now Plowshares," do not deny their actions, but they argue that it is actually the federal government that committed crimes by building and maintaining nuclear weapons.
The three were previously charged with destroying property within the Y-12 National Security Complex, depredation against property of the United States in an amount exceeding $1,000, and trespassing onto U.S. Department of Energy property. The new indictment replaces trespassing with the sabotage count of injuring national-defense premises.
The more serious charge, which apparently came after the protesters rejected attempts by the office of US Attorney William C. Killian to reach a plea deal, adds four years to their possible sentences.
The US attorney's office said it would not be making further comment on the new charge beyond a brief press release issued Wednesday. The release included only the bare recounting of the new charge.
"They didn't tell the whole story," Quigley said. "There are facts that they left out that will be talked about in court."
In a conversation with The Huffington Post on Thursday, Rice, the nun, remained defiant.
"There's nothing to negotiate," Rice said. "Our ultimate purpose is the ending of nuclear weapons."
Rice said she was unmoved by the additional years in federal prison she and her fellow demonstrators now face. "We have considered all of that long before we went in," she said. "We feel this is something to give our lives for."
A trial is currently scheduled for February. As the case proceeds it will likely remain an embarrassment for the federal government, which failed to secure the enrichment facility against three aging peace protesters. But it will also provide a public platform for the three to make their anti-nuclear views known to a public that has largely ignored the movement since the end of the Cold War.
Rice said the word "sabotage" is grimly ironic.
"They want to say that what we did was what each of them are doing all the time with their nuclear weapons industry," said Rice.
In response to a question about whether the protesters did "willfully injure, destroy and contaminate, and attempt to injure, destroy and contaminate national-defense premises," as the indictment charges, Rice said, "Each of the verbs you have repeated would apply to what the government would do in the nuclear weapons industry alone."
The case, she said, is "a very good opportunity to point that out to those who live in a state of denial."
Before You Go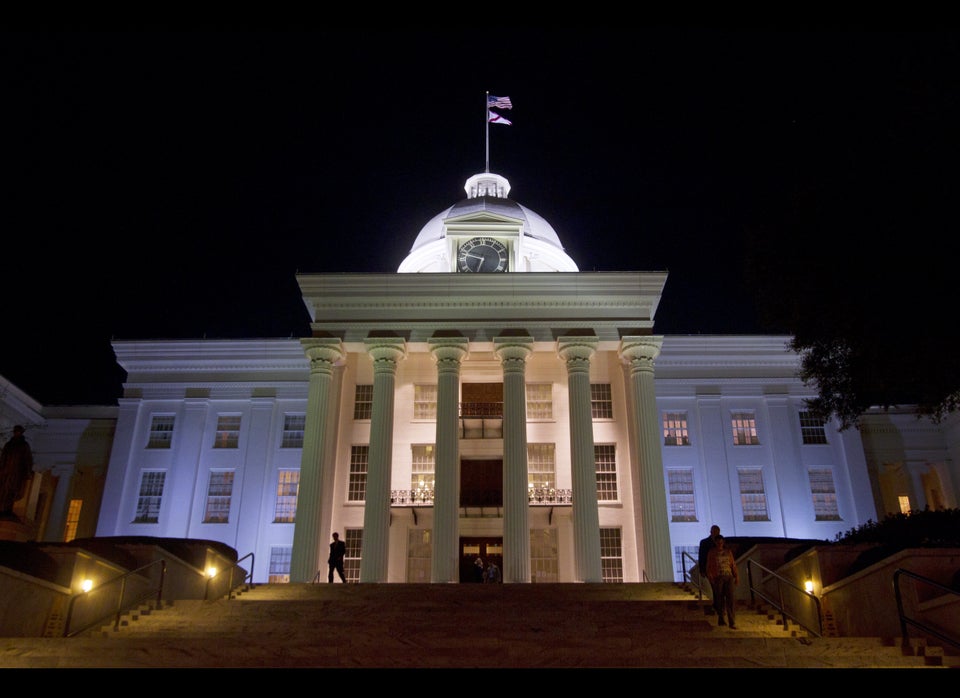 U.S. State Capitol Buildings
Popular in the Community