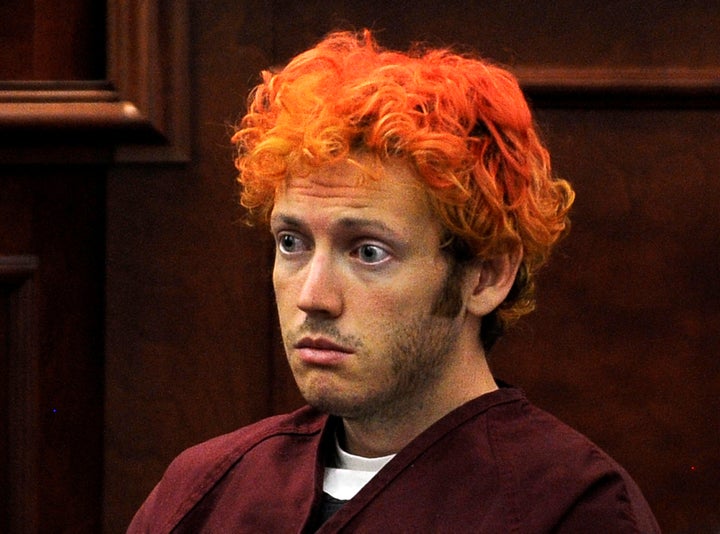 The younger sister of Colorado movie massacre gunman James Holmes testified at his trial for the first time on Monday, telling jurors who will decide his fate that the murders were completely out of character, and she still loves him.
Chris Holmes, 22, was called by the defense during the punishment phase of the trial. Jurors have found her brother guilty of killing 12 people and wounding 70 during a midnight screening of a Batman film at a Denver area multiplex in July 2012. Now they must decide whether he should be executed of serve life in prison.
The college student is the first of the 27-year-old shooter's relatives to take the stand. Sometimes crying and often becoming choked with emotion, she described Holmes as a loving sibling who had a large circle of friends when they lived in Salinas, California.
But she said he became withdrawn when the family moved about 400 miles south to the San Diego area, and she had little contact with him after he left for graduate school in Aurora, Colorado.
Asked by the defense if she would ever describe her brother as mean-spirited or selfish, she said absolutely not.
 "He never wanted to be the center of attention, and he liked to keep how he was feeling to himself so he didn't burden others. He was always looking out for my Mom," she said.
The court was shown a photo of the children together, aged about seven and two. The jury also heard how Holmes read to his sister when she was a baby, tried to feed her, and wrote her a note saying how much he looked forward to playing with her.
"I think he loved me very much," Chris Holmes told the court, as her brother sat impassively a few feet away.
"Do you think he still loves you?" asked defense attorney Rebekka Higgs.
"I think so. ... I still love him," she replied, weeping.
Last week, the jury found the prosecution had proved "aggravating factors" which, the state argued, made Holmes' crimes especially heinous and deserving of execution.
Defense attorneys are now calling witnesses in hopes they can prove mitigating factors outweigh the aggravating ones.
A court-appointed psychiatrist, who testified earlier that Holmes was legally sane at the time, said on Monday that, nonetheless, he believes the gunman's actions were caused by a form of psychosis.
Calling all HuffPost superfans!
Sign up for membership to become a founding member and help shape HuffPost's next chapter