Like most Americans, Sister Simone Campbell is feeling desperate about the current stand-off and shut down of the government. So Sister Simone along with an interfaith group of religious leaders decided to do something about it. Over 70 prominent religious leaders joined with locked-out federal workers in a pilgrimage on Capitol Hill this morning; an action organized by Faith In Public Life together with other religious groups.
"We held a pilgrimage through the capitol to pray that Congress finds the courage to act on behalf of the common good," the Catholic nun explained to the Huffington Post over the phone. "We called upon the offices of moderate Republicans to pray that they would exercise courage and not be intimidated by the extremes in the Republican party."
The group processed through the halls of Congress singing 'Amazing Grace', unaware that the House Republican caucus had used the same song to open their session that morning. The multi-faith group visited several Republican offices that had indicated a willingness to find a solution and, according to Sister Campbell, they received a touching reception.
"It was amazing, actually. For instance staffers at Rep. Joyce's office told us that the congressman wants to find a way out and that they really needed prayer and they thanked us."
When asked why she as a Catholic nun felt called to this action she exclaimed:
"The heart of the gospel and Catholic social teaching is the common good - the way we care for one another. This is what government is about, the common good - how we know and respond to one another. It is all about Jesus telling us to love one another."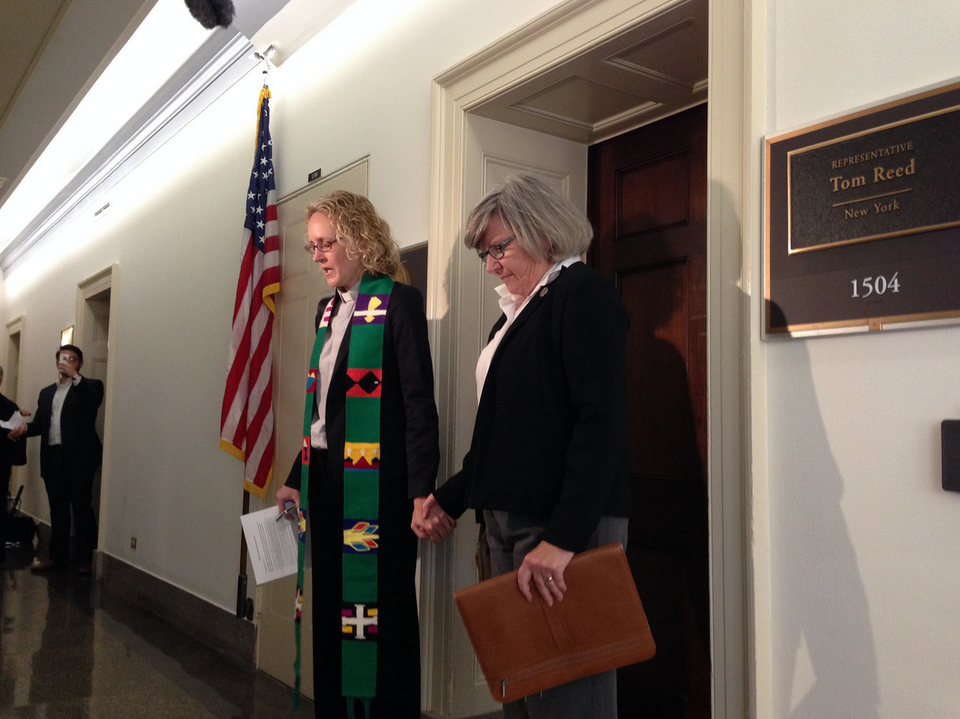 Pilgrimage Of Courage In Congress
Popular in the Community