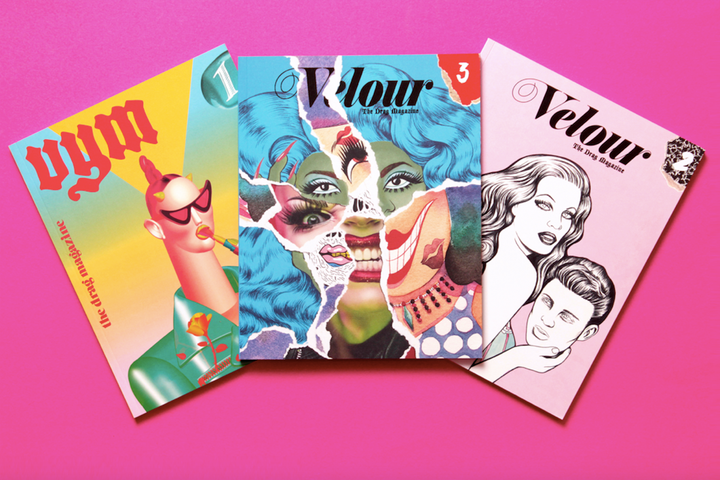 It's been less than two weeks since RuPaul crowned Brooklyn-based drag artist Sasha Velour "America's Next Drag Superstar" ― and she's already pushing the boundaries of that title into distinctly uncharted territory.
Velour's win marks the beginning of a new era for "RuPaul's Drag Race." This season the show moved from subscription-based Logo to a primetime Friday night slot on basic cable's VH1. It's a shift that puts more eyes on the art of the drag and queer experience, and who better to lead the charge than Velour, a Fulbright scholar who is well-versed in queer theory and the nuances of gender and performance.
In her first act as reigning queen she's released a thoughtful, visually-stunning exploration of queer familial bonds and community in the latest edition of her Velour magazine.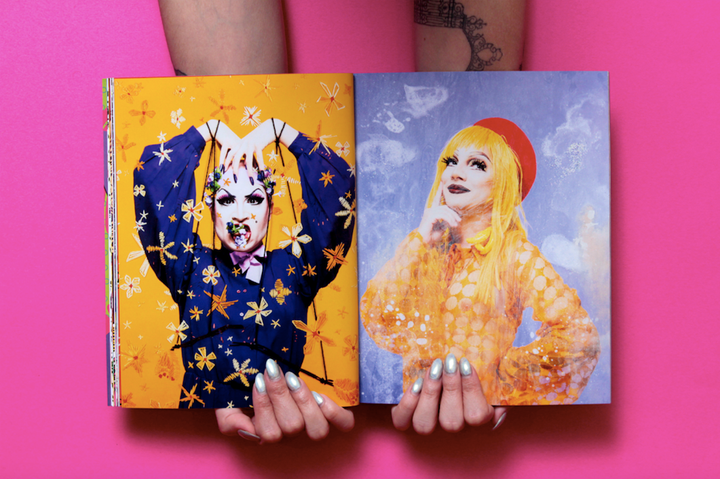 Velour, currently in its third edition, is an ever-evolving project. Each issue borrows a term from drag lingo or queer culture ― from "Realness" in the second to "Sister" in the third and latest issue ― and examines it on a larger scale.
For the "Sister" issue, Velour sought to provide context for creating art and dialogue around the familial bonds of the queer community, with an emphasis on performers.
"I think we really treat the relationships between drag performers as a kind of magical act that builds a whole world around drag – that keeps it safe, that contextualizes it in really interesting ways and that allows it to be more than just a personal experiment but helps it take on political and world-changing dimensions," Velour told HuffPost. "We're trying to explore the way we talk and what that illustrates."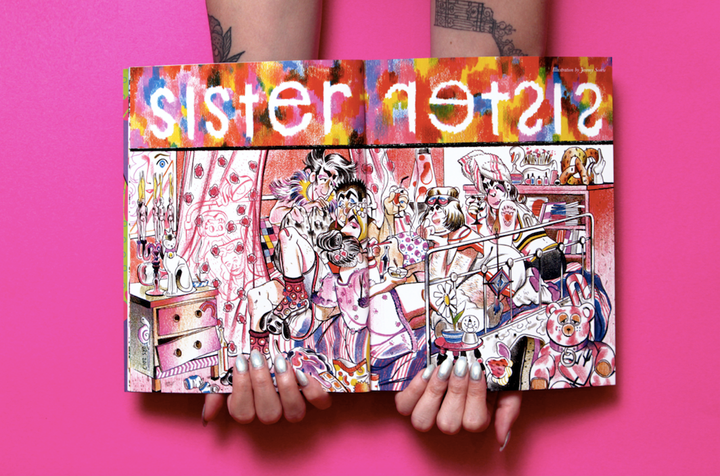 "Sister" is visually stunning, featuring art, illustration, words and drawings from a multitude of creatives across the spectrum of queer identity.
It also documents and elevates a number of different kinship systems operating in the world of queer performance, like the Chicago drag scene or The Sisters of Perpetual Indulgence, asking: what is the function of sisterhood in the world of drag and queer space?
"We're always trying to tease out what drag means ― what role it plays, what role it's played historically and what role it can play in the future," Velour told HuffPost. "And I think one of the things that we're most interested in doing is showing what a range there is within drag –- not just now, but always."
For Velour, this involves an interrogation of the way that drag isn't confined to just one mode of gender expression.
"All the different genders of people who do drag specifically –- like there's a specific focus on trans people doing drag and finding inclusion and support within the drag world, which is a little bit of a different narrative than people might be familiar with," Velour said. "But pointing to the long history and the power of that –- that's a really important part of this issue, as well as always looking and trying to center performers of color who do drag."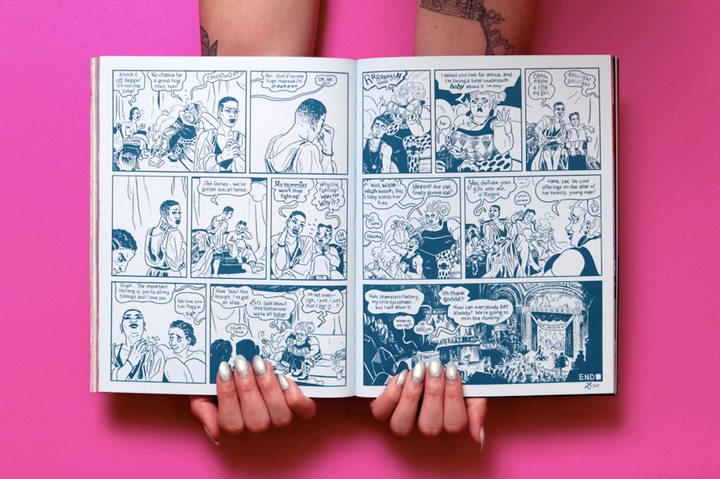 Beyond large-scale questions surrounding queer identity and community, Velour also sees "Sister" as a self-described "love letter" to the Brooklyn drag scene that shaped and supported her over the years.
A number of Brooklyn artists and performers are featured in the magazine, such as Untitled Queen and "Drag Race" alum Pearl, with many people in the Brooklyn community playing a role in the creation of "Sister" in some capacity.
"I've always seen this kind of spotlight that I could get through 'Drag Race' specifically as something that I would use to share with the queer creatives that inspire me because I don't want to put forward this idea that the work I'm creating is like solely mine," Velour told HuffPost. "My entire creative process can't be separated from the context that I'm in –- from the amazing, talented people that inspire me, from the people I collaborate with, from the people in the community that have come and supported my shows and helped to build me and shape me – and I think that's kind of really essential to drag too."
For Velour, giving back to the queer people that helped her become "America's Next Drag Superstar" is at the heart of all of her creative efforts.
"Everything that we do as queer artists happens because of the community that we found together," she told HuffPost.
We couldn't have said it better ourselves.
"Sister" is now available for order on the House of Velour website. Check out more images from this edition of Velour Magazine below.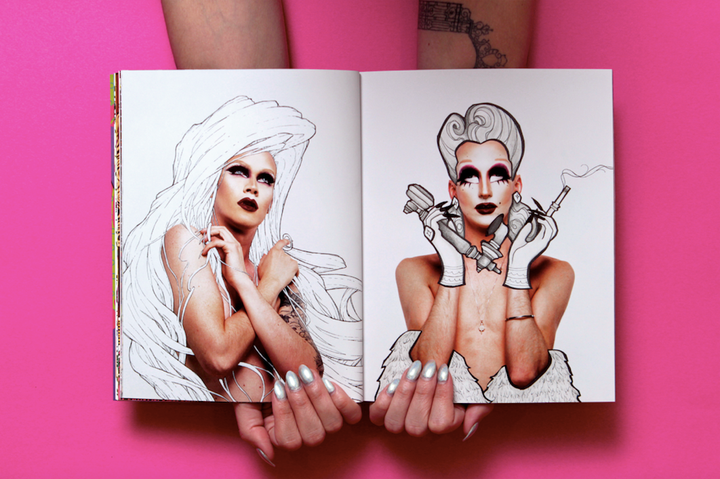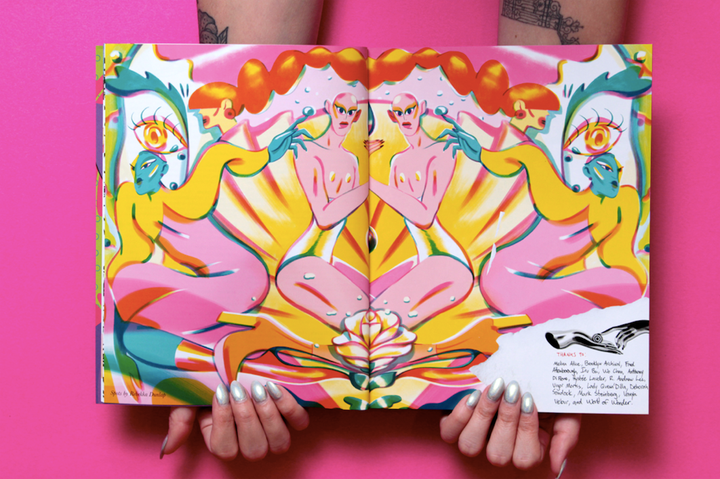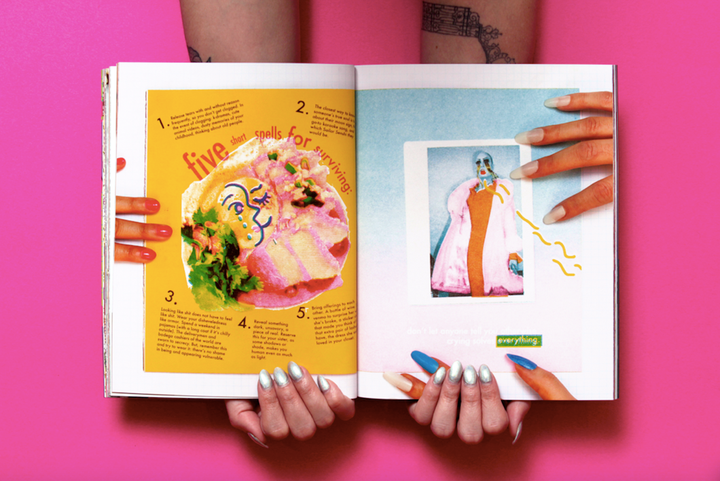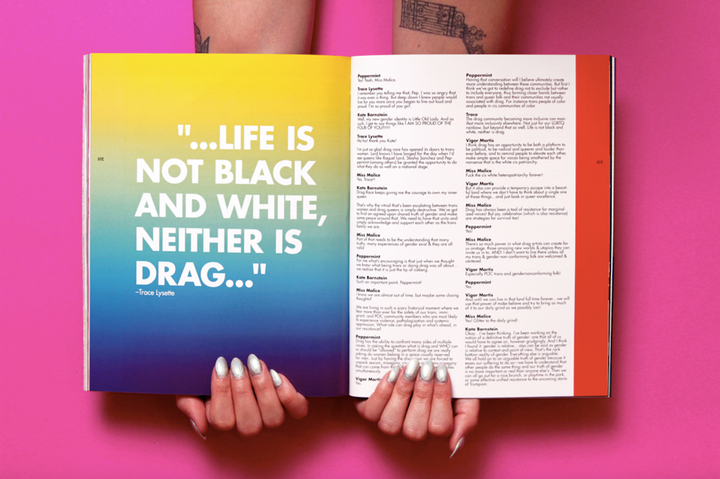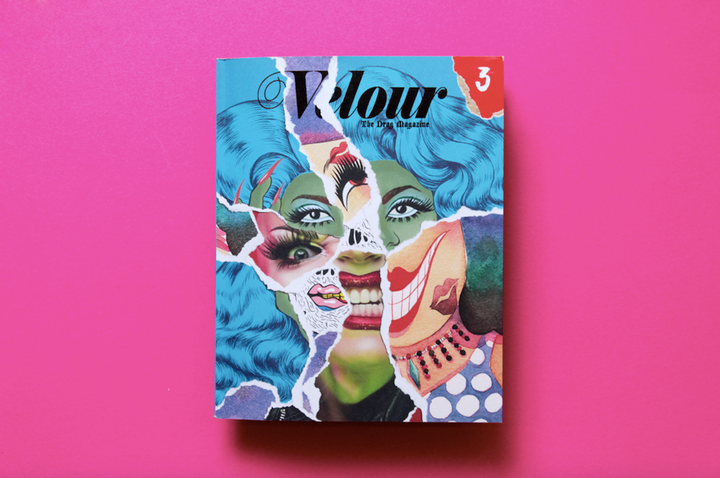 Popular in the Community