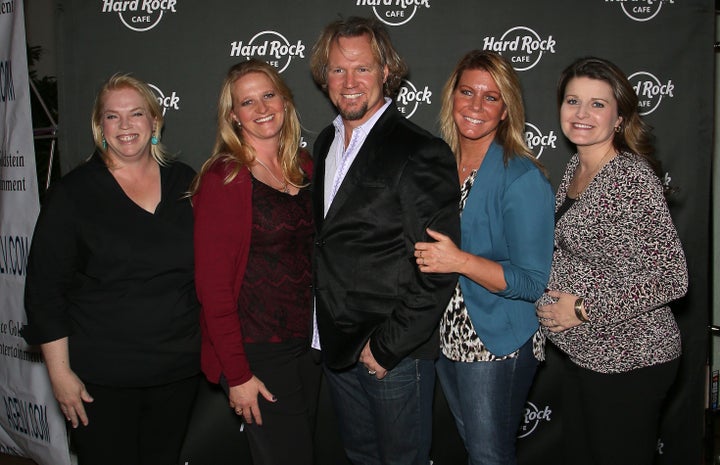 (Reuters) - The polygamist family featured in the reality television show "Sister Wives" lost its bid to overturn parts of Utah's anti-bigamy law under a federal appeals court ruling issued on Monday.
The case, filed after the show's popularity prompted a criminal investigation into whether star Kody Brown was illegally married to four women, drew international attention and raised questions about whether the state could bar consenting adults from living together as a family.
Polygamy is illegal in all 50 states. But Utah's law is unique in that a person can be found guilty not just for having two legal marriage licenses, but also for cohabiting with another adult in a marriage-like relationship when already legally married to someone else.
Brown is legally married to one of his wives, and "spiritually" married to the others.
In 2013, U.S. District Judge Clark Waddoups struck down part of the state's law, saying it criminalizes intimate relationships among consenting adults.
But the U.S. Court of Appeals for the 10th Circuit overturned that ruling on Monday. The court said because the Browns had not actually been charged under the law - and the state said it would not prosecute multiple marriage cases unless there were allegations of fraud or criminal activity - the case was moot.
"Federal courts are courts of limited jurisdiction," the court wrote. "They lack power to decide issues - however important or fiercely contested - that are detached from a live dispute between the parties."
Utah is the headquarters of the Church of Jesus Christ of Latter-day Saints, or Mormons, which abandoned polygamy in 1890 as Utah was seeking statehood. Some sects and breakaway groups, however, follow the early doctrine of plural marriage.
The Brown family and their 17 children are members of the Apostolic United Brethren, a Utah-based church which follows a plural marriage doctrine.
The family's attorney, legal scholar Jonathan Turley, said in a blog post Monday he would appeal the decision.
"The Brown family is obviously disappointed in the ruling but remains committed to this fight for the protections of religion, speech and privacy in Utah," Turley wrote.
But Utah Federal Solicitor Parker Douglas said the state had a legitimate interest in prosecuting abuses that can arise in polygamous relationships.
Shortly after Waddoups struck down the law, a woman alleged that her polygamous husband had shunned her and planned to "sell" their daughter and a niece, and he was not able to use the bigamy law in prosecution, Douglas said.
(Reporting by Sharon Bernstein; Editing by Leslie Adler)
Popular in the Community