After the big day, the wedding gown often sits unworn in a closet for years or even decades. But one big-hearted bride, who tied the knot last summer, is making sure her dress is put to good use again and again.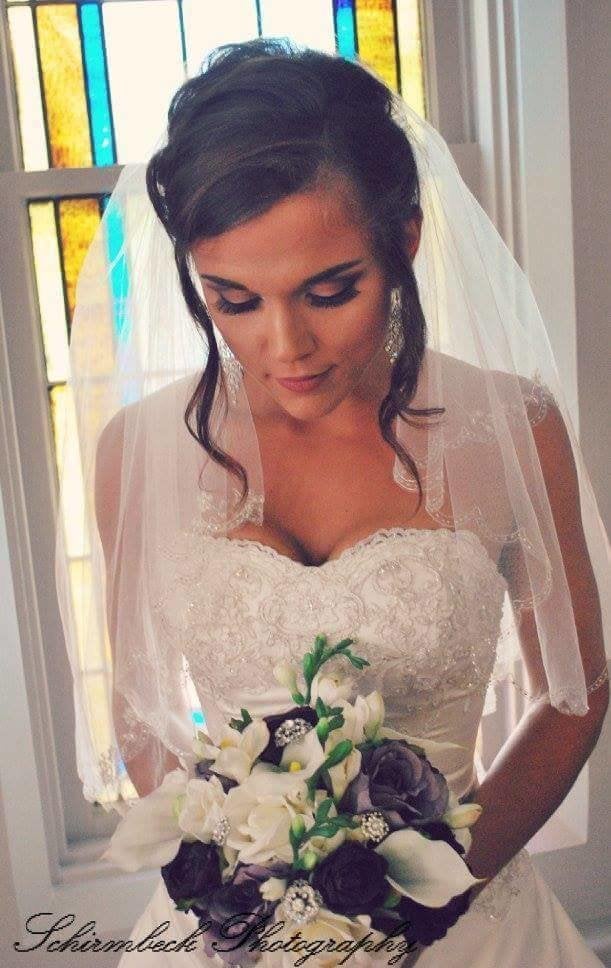 In August, Dawnetta Heinz, a personal trainer in Omaha, Nebraska, posted her David's Bridal gown on a buy/sell/trade Facebook group with the intention of passing the dress on to a local bride in need.
"I would like to give my wedding dress away to someone that is on a tight budget and is in need of a dress," she wrote in the post.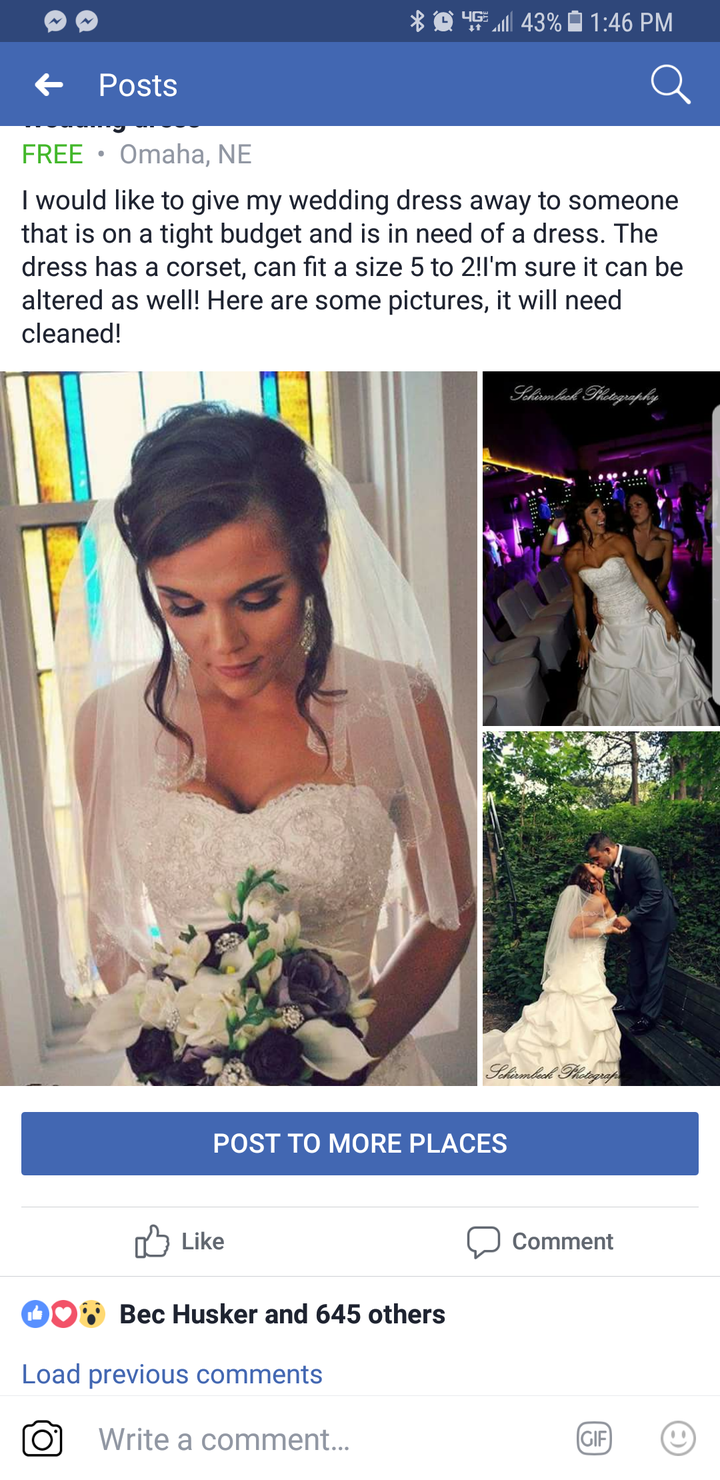 But after receiving so many comments and personal messages from interested women, Heinz decided to keep paying it forward, creating a "sisterhood of the traveling dress" chain. So far, the dress is set to be worn by 12 different brides.
"Everyone kept on telling me their story, and I was like, 'I wish I could give the dress to everyone out there!" she told HuffPost. "That's how I came up with the idea to keep passing it down."
Two women have already worn the strapless ball gown, which thanks to a corset, can fit sizes two to five. The first was mother-of-four Arianna Pro, who donned the dress ― no alterations necessary! ― for a vow renewal in San Francisco with her husband and kids on Wednesday.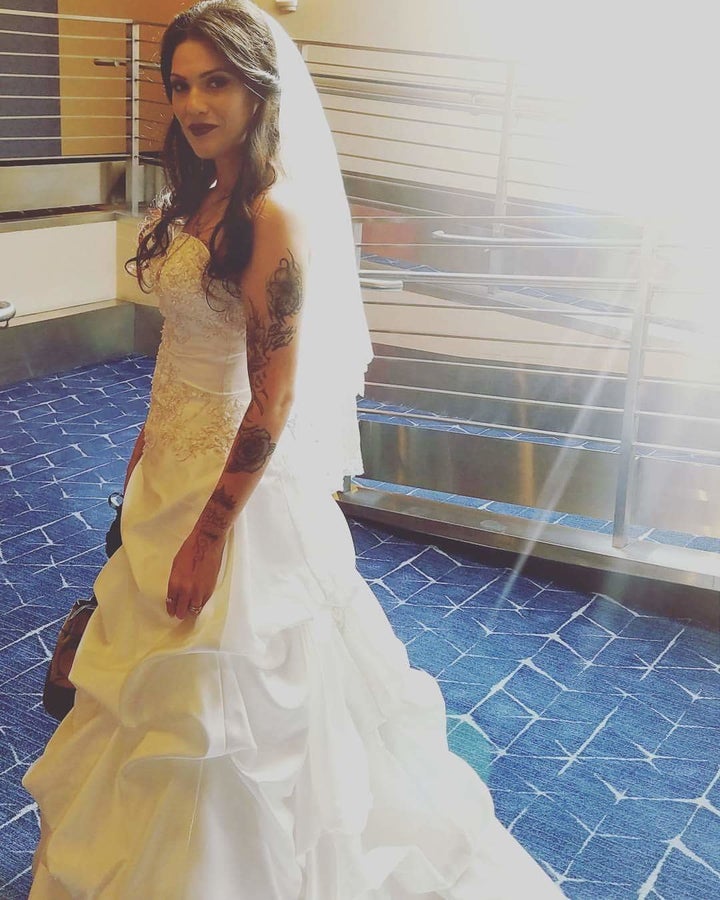 "We had lost a son, so [the wedding six years ago] wasn't about the dress," Pro told Global News. "We just wanted a light in our life. And then I saw this beautiful dress and thought, 'I can see myself wearing this one day.'"
She then FedExed the gown to bride Valarie Fitzgerald, who wore it for her nuptials in Omaha on Sunday.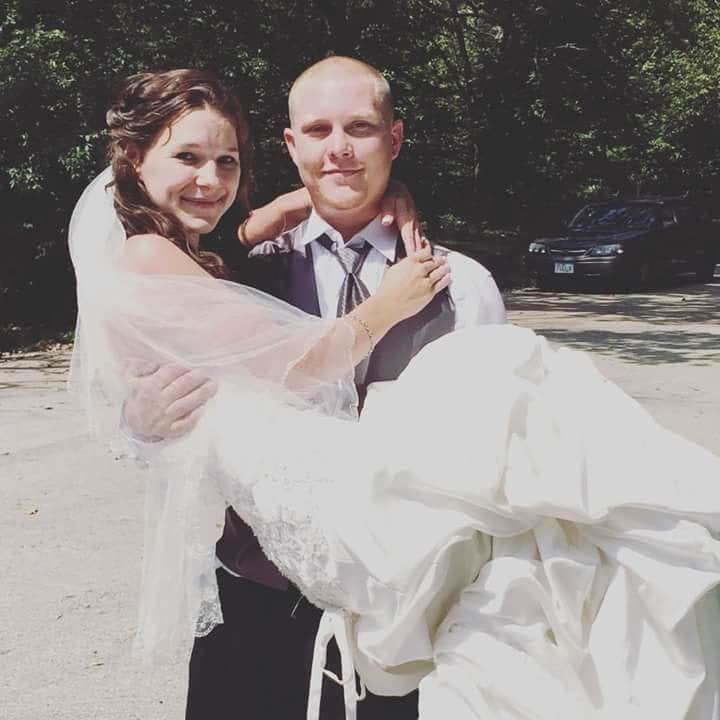 "We live paycheck to paycheck, so there was no way we could find the money to get a dress," Fitzgerald told TODAY. "But it was very important for us because we waited so long to get married and felt like it was the right time."
The Heinzes are no strangers to hardship, but credit their faith with helping them through the tough times.
"We were homeless and living in a car. Our last money was given in the offering at church," Heinz told HuffPost. "And then everything sort of turned around for us. Since then, we have become personal trainers, helping people feel good about themselves. We just wanted to help give back."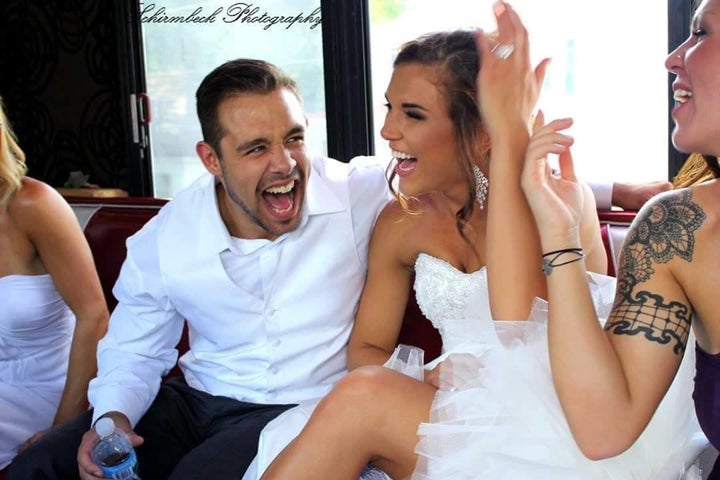 "It's amazing to see other people happy and knowing they are going to feel good in it," she said. "A wedding dress is so special to a bride, and knowing that a dress that I picked out will make someone feel just as good as I did, is a blessing."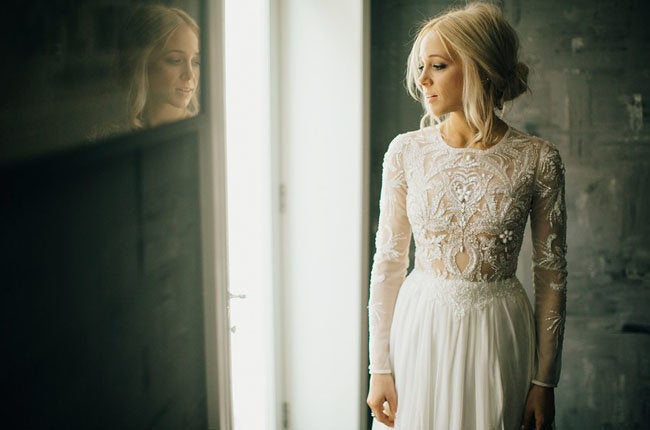 Long-Sleeved Wedding Dresses