It should come as no surprise that most interfraternal organizations have been addressing sexual assault prevention and education for many years. In fact, in my more than 20 years working with fraternities and sororities, I have seen my share of programs, videos and speakers on the topic. In Zeta Tau Alpha's archives, we have many resources on this topic dating back to the mid-80s.
In the spring of 2014, after producing an educational poster on the role alcohol plays in consent, it became clear to us a different approach utilizing sisterhood and its relationship to sexual assault and relational violence prevention was needed. Essentially, sisterhood empowering sexual assault prevention programming is about:
Identifying the characteristics of good relationships.
Helping individuals avoid bad relationships.
Discussing safety and what it truly means to take care of one another.
Creating a culture that is supportive and healthy for any woman.
As a women's organization, we fully recognize that part of sisterhood is women looking out for one another when they are out in social situations. As trusting individuals, we often assume friends of friends are also trustworthy and cool. While students tend to think and operate that way socially, it's important to know that this isn't necessarily always true. That's why it is vital within our organization, and organizations like ours, to stress the importance of our members' duty to care for one another.
It is imperative that we educate our members on what to do if/when something happens to a sister or friend they care about.
If a person is violated by someone who is taking advantage of a situation, the person who takes advantage is ALWAYS the one who is wrong. At the same time, it is important that everyone becomes a better steward of social accountability to prevent sexual assault. Intervention becomes essential if our members want to take care of their sisters in social settings.
Knowing that with greater knowledge comes greater power, ZTA partnered with Aaron Boe, founder and owner of Prevention Culture, to design the My Sister, My Responsibility: Sisterhood, Safety and Support program to equip collegiate and alumnae members with knowledge that not only creates awareness around the issue of sexual assault, but also helps them optimize their social life and personal relationships. In addition to navigating the waters of their own lives, ZTA members play a powerful role in the lives of those around them, which we hope to emphasize with this program.
No matter what we do to create the best and safest (and fun) environment possible, we can't always prevent something awful from happening. It is imperative that we educate our members on what to do if/when something happens to a sister or friend they care about. It sounds simple, but sometimes listening, believing and supporting a friend can be challenging after an assault.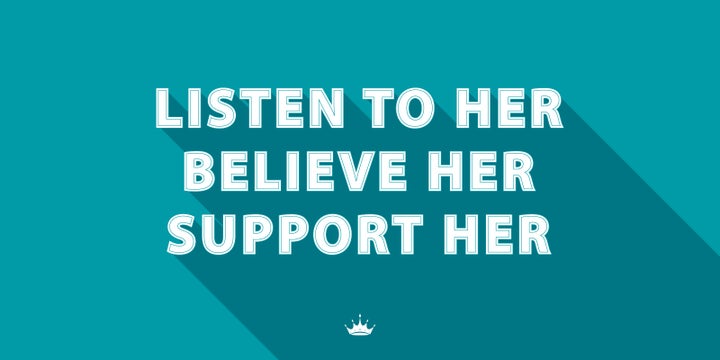 It's also important for women to know what options are available for survivors and how to report the incident. Our goal is always to encourage our members or their friends to report something bad that has happened to them. We want a safe campus and a safe environment. But we also want to empower survivors to decide for themselves if they want to report an incident.
Most individuals know women who have experienced some very difficult things relating to sexual misconduct or relational violence. One of the saddest situations is when sisters or friends, those who should be a survivor's greatest system of support, do not realize how to convey understanding and support. They may even ask questions and promote attitudes that can be very hurtful. We must spend time educating our members and talking about the harm of victim-blaming, and how they, as caring and compassionate friends, can rise above it.
As Kinli Abee, assistant attorney general of South Carolina, who also serves Zeta Tau Alpha as a Province President working directly with collegiate chapters, has said, "Women supporting women is imperative to survivors opening up about experiences they could not control. It also lessens the burden and worry of being an outcast in their communities. However, this does not mean women are solely responsible for supporting survivors of sexual assault; we all play a part in supporting survivors. This not only validates their decision to disclose, but opens up more opportunities for them to ultimately receive justice."
Sexual assault prevention and education is about developing the skills necessary to confront and change the environments that foster a rape-supportive culture, while providing individuals the tools to confidently support their friends and sisters who are survivors. We applaud other organizations that are also committed to developing those skills for their members as we work together for change.
"Zeta Tau Alpha is a women's fraternity committed to developing sisterhood through loyalty, responsibility, service, leadership, and commitment. The Fraternity's aim is to eliminate sexual misconduct perpetrated against or by any of our members. Zeta Tau Alpha is highly concerned about any activity that could be considered mentally, physically or emotionally unsafe. Our Fraternity believes very strongly in promoting the development of healthy relationships and social environments through our chapters."
This post is part of a series produced by The Huffington Post and the National Sexual Violence Resource Center in conjunction with Sexual Assault Awareness Month. To learn more about the NSVRC and how you can help prevent sexual violence, visit here. Read all posts in the series here.
Calling all HuffPost superfans!
Sign up for membership to become a founding member and help shape HuffPost's next chapter