It was the best holiday gift these three young sisters could've asked for: a baby brother, wrapped and perfectly adorable, underneath the Christmas tree.
On Dec. 5, mom Courtney Solstad shared a sweet video on Facebook showing her three daughters' priceless reactions to the surprise of their new adopted brother.
"The girls knew nothing about Nathan until this," Solstad wrote. "We met them at the door and told them that we had been out Christmas shopping and got them a gift to share … and it was under the tree!‪"
As the video shows, the girls were overwhelmed with emotion at the surprise of their new sibling's arrival. One sister burst into tears, another jumped for joy, and a third declared: "I'm gonna wet my pants!"
"We prayed big things and God answered in big ways! Our little guy is so incredibly perfect! He is healthy and happy and just the sweetest thing you have ever seen," she wrote.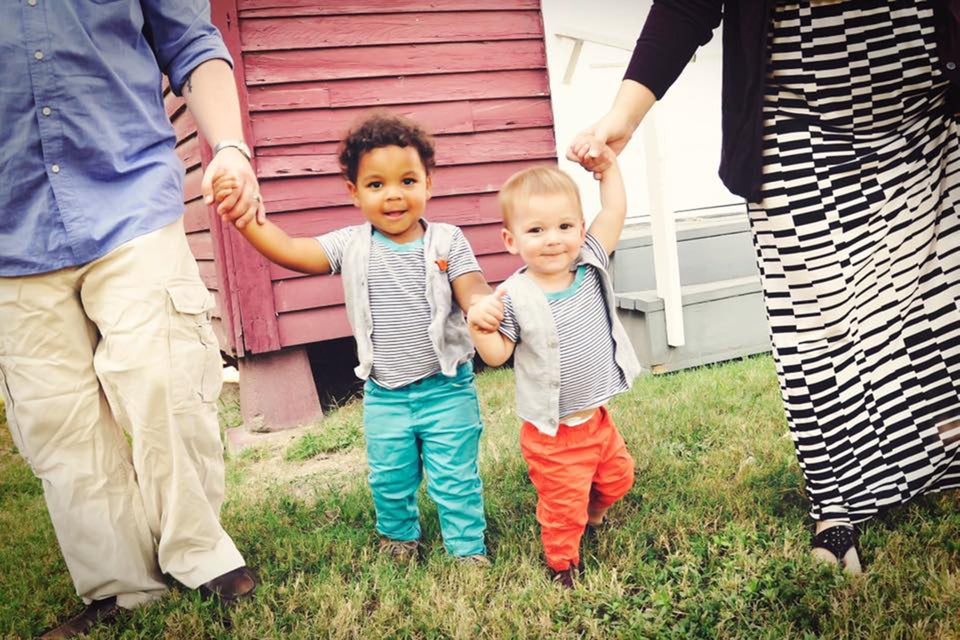 Photos That Show Adopted Siblings Are 'Real' Siblings Too