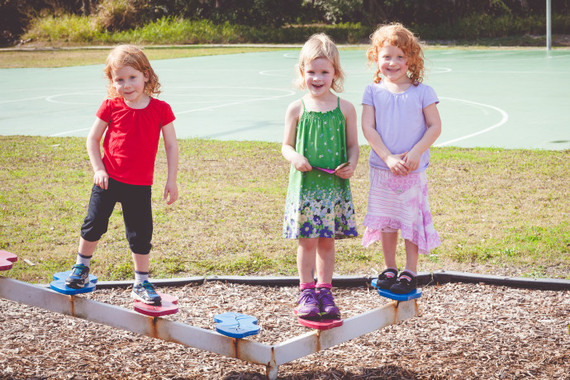 "Hey, Eva," I said to my daughter a few nights ago. "Want to spend Thanksgiving with Molly, Ethan, and the kids?"
My partner, Amy, and I had just made a plan to visit the couple who used the same anonymous sperm donor as we did to build their family of five.
"Yeah, yeah! I can't wait to see them! Can we go now?"
I knew it was risky to tell her about plans to see her donor siblings several months out and several states away, but I was excited too.
"Not now. But you'll see your sisters born of the same sperm soon."
"Mama, they are just my sisters who live far away."
My four year old daughter articulated something she felt, not something we forced her to understand.
Using a sperm donor, my partner achieved two successful pregnancies resulting in three beautiful children. We have a four-year-old daughter and twin two-year-old sons. Our house is controlled chaos at best. The house of the other family who used the same donor is eerily familiar to our own. Ethan and his wife, Molly, have twin four-year-old daughters and a one year old son.
We met this couple four years ago through the cyrobank's sibling registry and have been building a beautiful relationship since. Our time spent together last Christmas has been used as a springboard to talk to our children about how they were made and about their biological connection.
Because their story is not mine to tell, know that details vary and conversations happen in different ways between our two families, but because our story is intertwined, some of theirs will be told here too. Bottom line: We're all on the same page. And they talk about sperm a lot too.
Ethan is handsome, sweet, and smart. He carries himself with an approachability and kindness which makes you feel at ease. He is also a transgender man. Molly, who identifies as queer, is beautiful, confident and funny. I still find it fascinating that two open-minded, rainbow-loving, and card-carrying couples found each other, yet can still learn so much from shared and individual experiences.
Through candid conversations, questions asked by curious toddlers and stories told in books that reflect our families, the three oldest girls know they came from a sperm donor, sperm, their mama's eggs and lots of love.
But when it came time to tell the girls that the sperm which made them came from the same donor, the adults wanted to provide a name to define what that meant. We wanted them to understand their relationship, but donor siblings seemed too clinical and informal. The kids shared a bed, tantrums and waffles while on vacation; they were more than that. We didn't think the term sibling would make sense to toddlers and using the word sisters seemed potentially confusing. Not because we value their relationship as anything less than sisters, but because having a sister or brother who doesn't live in the same house seemed like an abstract concept.
Sleep deprivation, ridiculous amounts of over-analyzing, and equating their relationship to a Disney movie gave us this: Our girls are sisters born of the same sperm, a spin on a mystery unfolded in the Disney Fairies movie, Secret of the Wings. In the movie the fairies Tinker Bell and Periwinkle learn they are born of the same baby's first laugh. All three girls have seen the movie and if they understand anything it is a storyline about fictional fairies and talking animals.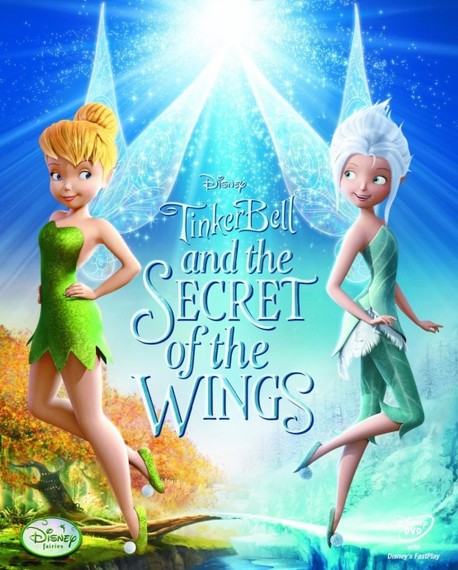 The same idea applies to our boys, but for so long it has been just the three girls. Their discovery of one another has been as magical as Tinker Bell and Periwinkle learning they are sisters.
Having not come up with anything better, we went with it. Within a few weeks after our two families' time together in Florida, I told Eva that she, her twin brothers, and Molly and Ethan's kids all had the same donor. She wasn't fazed. The impact of biology meant little to an almost four year old. I tried to explain that since they shared genes, they were related, siblings, and part-sisters and brothers. As we thought, the words sisters and brothers didn't seem to fit.
When I asked her what we should call the girls she said, "Family." One night I tried out the phrase, sisters born of the same sperm. She thought that was hysterical, but it made sense to her. Of course she and the twins have so much in common. Of course they look similar. Of course their wings light up when they are close to each other. Okay, that last one only happened to Tink and Peri, but the excitement of learning the bigger connection she has between herself and the girls is real.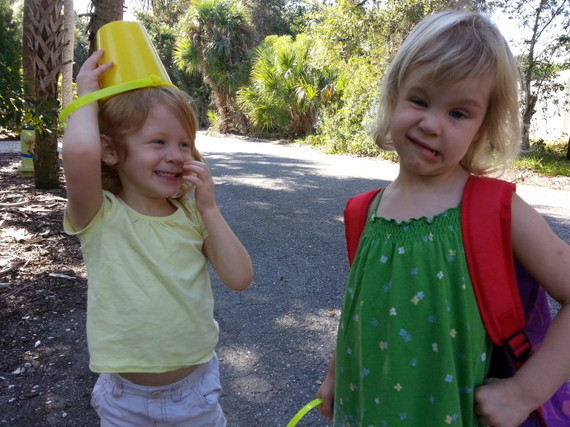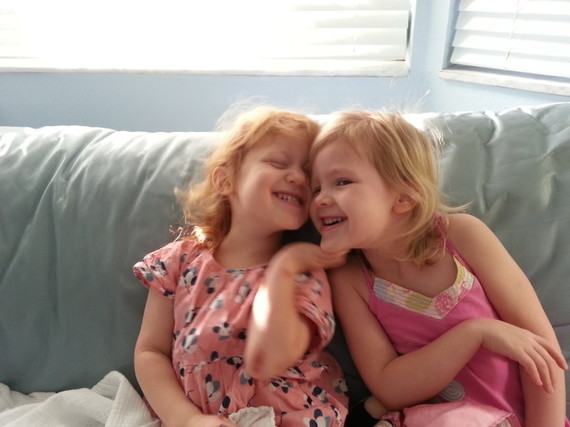 Even though the scientific words don't mean much to the girls right now, the concepts of love and family make complete sense. And after a few months of our Disney themed phrase, the girls now call each other sisters. The boys will grow up with this as common knowledge, so there won't be as much dwelling on how to define our family.
The relationships between Amy and I, Molly and Ethan, and all of our children are results of one man's willingness to be a donor. Leave it to fairies to help us add reason to it all. We're families born of the same sperm.