We're officially crowning sisters Maddie and Kelsey Hallerman queens of the wedding toast.
They cleverly rewrote the lyrics to hits like "Give Me One Reason" by Tracy Chapman, "Everybody" by the Backstreet Boys and "Black or White" by Michael Jackson, throwing in references to their childhood and also the newlyweds' love story.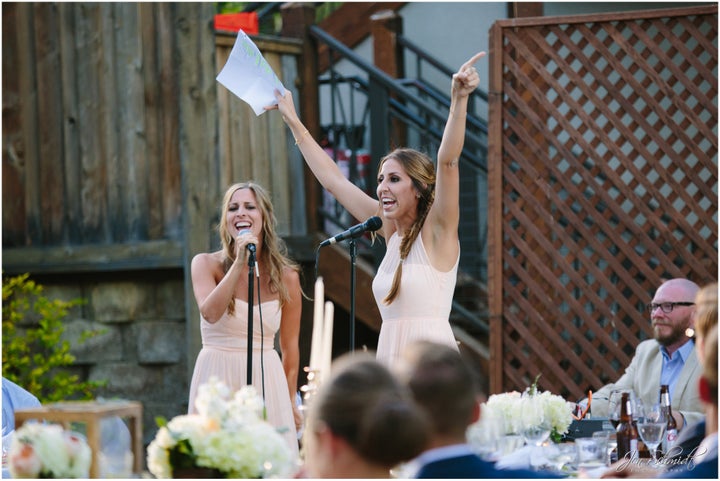 Because Maddie lives in San Francisco and Kelsey lives in L.A., they didn't have much time to prepare for their performance together.
"About a week before the wedding we wrote the lyrics and compiled the music, but we didn't actually put the two together until the day before the wedding -- and even that was just a quick back and forth to make sure timing worked out," Kelsey told The Huffington Post. "Essentially, what you see in the video is the first time we actually, really DID IT. And yeah, we didn't hold back. Sorry, eardrums of America. What we lack in talent we make up for in enthusiasm."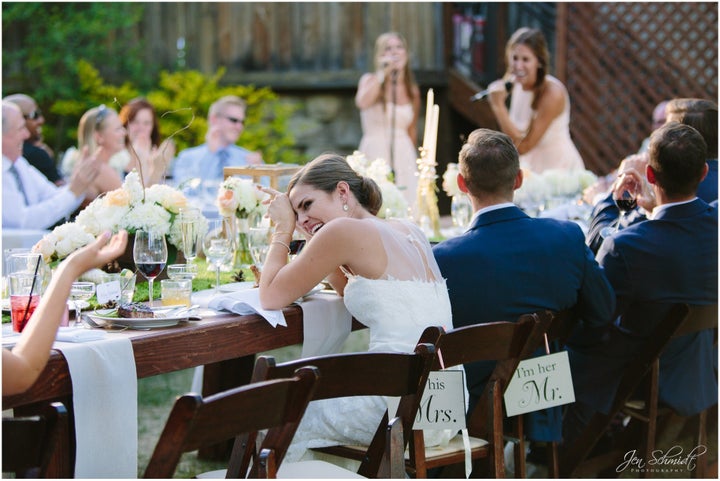 And the reception to their unconventional speech -- from the bride and the other guests -- couldn't have been better.
"By far the best part was watching Caitlin's reaction while we sang -- can we call it singing? More yelling," Kelsey said. "She was in tears she was laughing so hard. The audience was definitely digging the vibe too -- cheering, clapping along. We got a standing 'O' at the end! Everyone was so wonderfully receptive and excited, lots of hugs and 'holy sh*ts!'"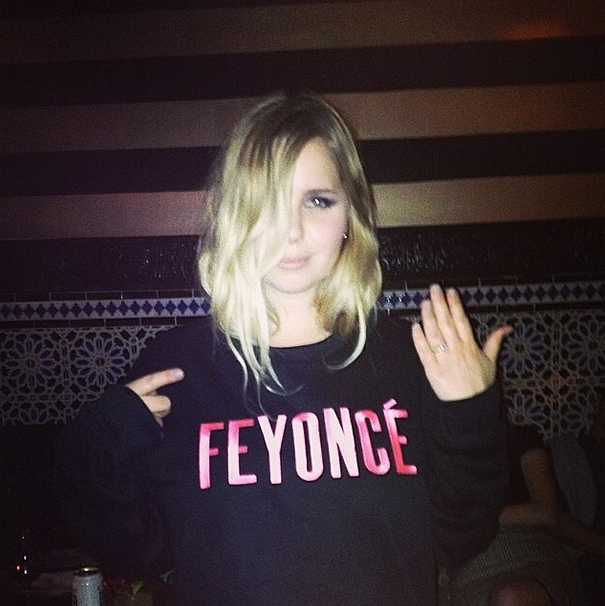 Awesome Wedding Ideas
Related