In a time when women on average make 21% less than men many are using entrepreneurship as an additional method to create wealth and follow their dreams. Recent studies show that between the years 1997 and 2015 the number of women-owned businesses increased by 74%, while the number of Black women-owned businesses grew by 322%.
Two African-American women that joined the entrepreneurship ranks during this time are sisters Erica Dias and Ashley Jernigan; founders of the Atlanta, Georgia based company The B Firm: Public Relations. The B Firm provides marketing, public relations, and brand management services to fashion, entertainment, and beauty clients. Their company boasts a record of working with some of today's hottest celebrities, stylist, and makeup artists; while also setting the standard for small business social responsibility by working closely with a local nonprofit, The Young Belle Project, Inc. These serial entrepreneur sisters also run separate ventures. Ashley, who is based in Montgomery, Alabama, manages top5careertips.com, a website that supports young professionals as they develop their careers. Erica owns Vintage & More 101, a chic vintage shop in the heart of Atlanta. She also hosts Erica's Table of 20, an intimate dining experience that provides a unique platform for networking, motivation and inspiration.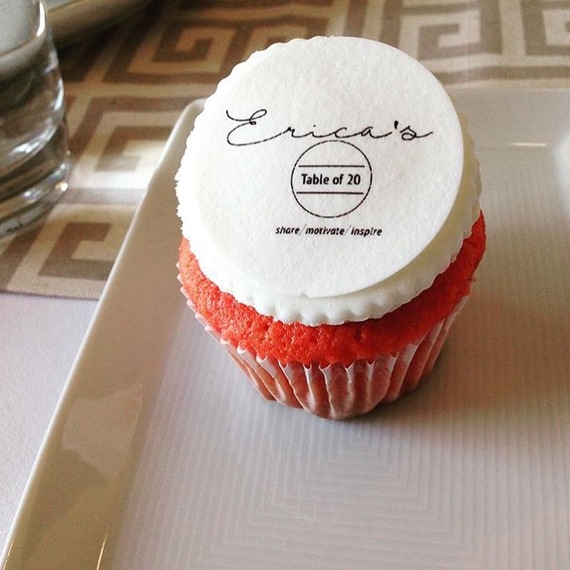 I sat down with the Richmond, California natives to get some insight about the origins of their entrepreneurial interests, how they power through challenges, and their best advice for women who want to launch and run a successful business.
Exposure to Entrepreneurship
What were your early entrepreneurial influences?
Ashley: My mother always told me that you can do what you want if you know how to pay for it, so as a child I started washing cars to go to Six Flags and Erica started doing small jobs by 11.
Erica: Yes [laughs] I had my first job at 11, working with a friend of my mom. My mother gave me business cards at 14. Our parents always believed in whatever we wanted to do. We were raised to go after what we wanted. Also, our grandparents owned property all of our lives. We would go to the houses and buildings with them and they would have us show potential tenants around. We got into sales early.
Ashley: It was truly a family business.
Developing Skills and Investing in Education
When did you start developing the informal skills needed to run your own business?
Ashley: When I left home for college! During freshman year I needed money and I didn't have a car. I started thinking about the things that I knew I could do. I thought, "Let me use my skills", and I made all of my money freshman year by braiding and twisting hair. I created my own business hours and created my own system.
Erica: I also started doing hair and braiding, but [ I remember when ] I called June Ambrose at like 15 saying that I needed to be around the greats. I called her on my lunch break, and I told her "if you give me an internship, I will come and work for you for free." She gave me a tele-internship for over a year. I was able to work on Missy's I'm Really Hot video set. From that moment on it was sink or swim. I learned how to network my butt off.
Is having a formal education or degree important to being a successful entrepreneur?
Ashley: Experience is just as important as having a degree. A degree without experience is just a piece of paper. I have an MBA, but I have "lived it" through my experience.
Erica: You also need to continue your education, whether that is by earning a degree or not. You should be attending workshops, sessions with people speaking. You need both, some form of education and experience.
Believe in Yourself, Just Launch!
When did you fully embrace that you were going to be an entrepreneur?
Erica: Five years ago I had an amazing position doing visual merchandising and was doing some consulting on the side. I told my sister, "Sissy, we need to start our own business!" She had faith in me, and wanted to take the chance. She came up with the name and website.
Ashley: It was over. By that weekend we had a logo, website, and by that Monday The B Firm was born.
Erica: I didn't want to tell my mom. You know your parents are happy when have a good job. But I knew I couldn't work for that business and give our company 110%. So I decided I would ride this until the wheels fall off.
Navigate Through Challenges
What were some of your initial challenges and how did you overcome them?
Ashley: I am 160 miles away, so there are limitations.
Erica: She is married and lives in Montgomery and I'm here [in Atlanta]. At first, I was signing anybody and everybody. My sister had a talk with me and reinforced that it had to be about quality over quantity. I was fearful because I needed money, but I learned that we had to sign people that aligned with our vision. We also had issues identifying a niche and market. You have to create a niche, become known in that realm and then exploit that.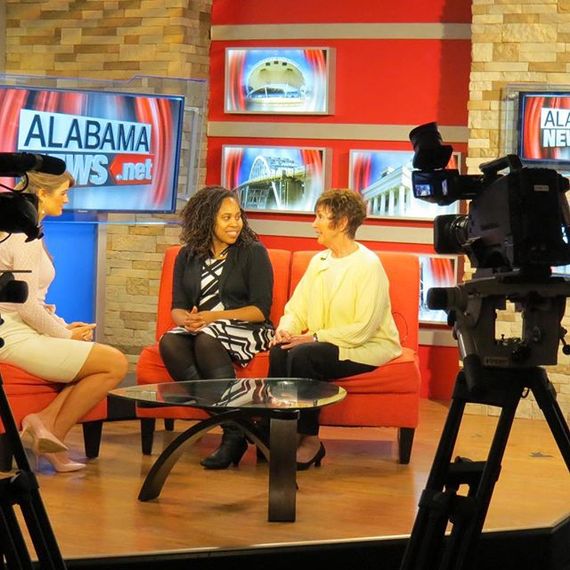 Ashley being interviewed at WAKA news station in Montgomery, Alabama.
Keep Swimming, Success is Near
What would you say has been your greatest success with The B Firm?
Erica: The fact that me and my sister did this. Two Black girls from Richmond that decided to go for it, and we kept family as priority. Working with certain celebrities has been a blessing, but success really for me is that I have done this with my sister.
Ashley: Opening weekend. People have so many ideas, but there is something about actually doing it that scares people, including me. But the greatest thing is that we actually did it! We conceptualized it and did it.
What is your best advice for women wanting to be entrepreneurs?
Ashley: Build your team. Your weaknesses need to be your team's strengths. Know your strengths, do a SWOT analysis and really understand your weaknesses. Build your team around this. There needs to be friction, and remember that you can't do it all.
Erica: Erica: Faith it until you make it... and when you make it, keep on faithing it! Like my sister said, have a really strong team that is full of people who want it as badly as you do. And don't worry about what anyone else is doing. Those ideas are bomb! You are enough.
Related
Popular in the Community