Maddie and Kara Johnson spoke Friday during Nassar's sentencing hearing; two others, identified only as Victim 11 and Victim 136, were heard in court the day before. Amanda Thomashow, who reported Nassar to police in 2014, was joined by sister Jessica in court earlier this week, and Katie Payne and Maureen Payne Baum were on the "Today" show late last year to tell their stories.
More than 100 accusers and their family members have shared victim impact statements in court. Nassar served as a team doctor for USA Gymnastics and Michigan State University until he was fired in 2016.
Nassar, who is already serving 60 years in prison for possession of child pornography, faces a new sentence of up to 125 years after pleading guilty in November to 10 counts of first-degree sexual misconduct.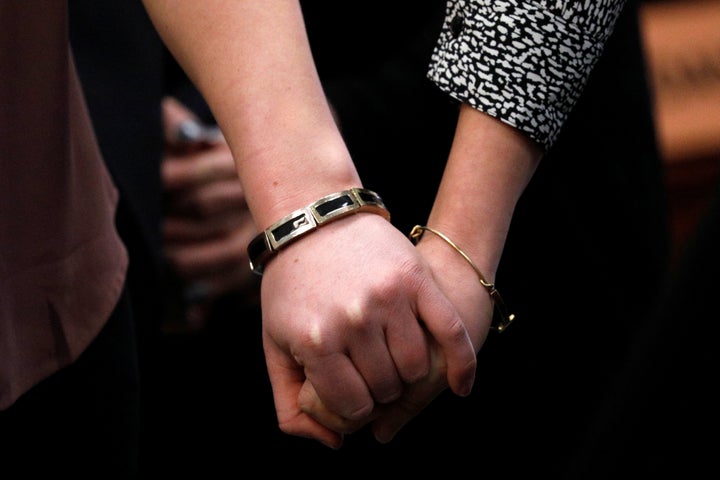 In court, the Johnson sisters recalled trusting Nassar largely because he was an Olympic doctor with framed photos of the athletes he had treated.
"I felt so lucky that I got to see the same doctor as all of my idols in the gymnastics world," Maddie said.
Their father, Brad Johnson, who is also a doctor, called out MSU and USA Gymnastics for allowing Nassar's behavior to continue for so long.
"These institutions emphasize the importance of safe spaces. Ironically, the only safe place that was created was for Larry Nassar," he said, per Deadspin's Dvora Meyers, who first noted the number of siblings appearing together in court.
The Johnson sisters said Nassar didn't abuse them during appointments when their father accompanied them, but other former patients have said the misconduct occurred within feet of their parents.
Maureen Payne Baum said Nassar once briefly assaulted her while standing in between her and her father. She and her sister have said their gymnastics coaches encouraged them to see Nassar when they competed in the sport around ages 12 to 14.
Victim 11 and Victim 136 said Nassar asked other medical staff to leave the room during appointments.
Amanda Thomashow said in court that she has experienced anxiety and depression since reporting Nassar for abuse in 2014, adding that she had put aside her dream of becoming a doctor.
"When Larry Nassar assaulted me and MSU covered for him, it changed the trajectory of my life," she said. "Someday I will be whole again."
"What you did to me was twisted," she said. "You manipulated me and my family. How dare you."
Brian McKeen, the attorney for Katie Payne and Maureen Payne Baum, criticized MSU's attempt to dismiss lawsuits brought by Nassar's accusers while simultaneously purporting to support the survivors.
"MSU's hypocrisy is shameful," he said in a statement issued this week. "The University claims that many of the assaults happened so long ago that the law now bars the claims from being brought. This firmly places the blame on teenage girls for being terrified to speak up, or for their naiveté regarding the assaults."
More than a dozen MSU employees were tipped off to Nassar's behavior in the two decades before his arrest but did nothing, according to a Detroit News report.
Popular in the Community