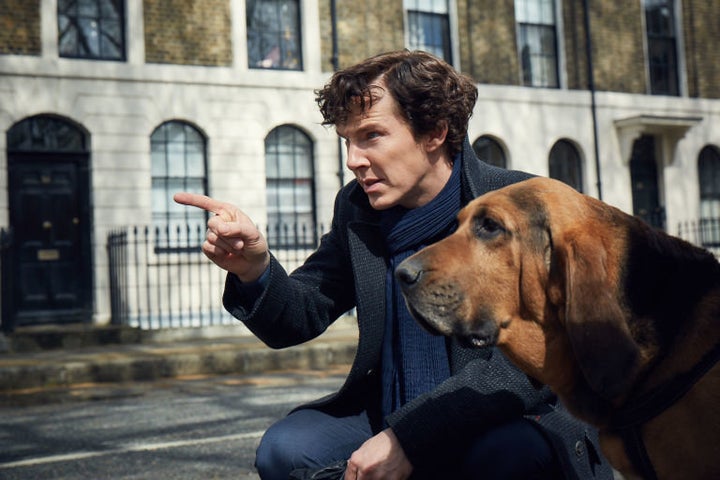 "Sherlock" star Benedict Cumberbatch is "directly related" to the man who created his onscreen character around 130 years ago, according to Ancestry.com researchers.
Elementary, though, this discovery is not. The actor and Sir Arthur Conan Doyle, author of a series of detective stories featuring the fictional Sherlock Holmes, are 16th cousins twice removed, the site claims.
Their common ancestor is John of Gaunt, Duke of Lancaster and son of the 14th-century King Edward III of England. Gaunt is Cumberbatch's 17th great-grandfather and Doyle's 15th great-grandfather. Living between 1340 and 1399, he became a patron and close friend of the poet Geoffrey Chaucer, author of The Canterbury Tales.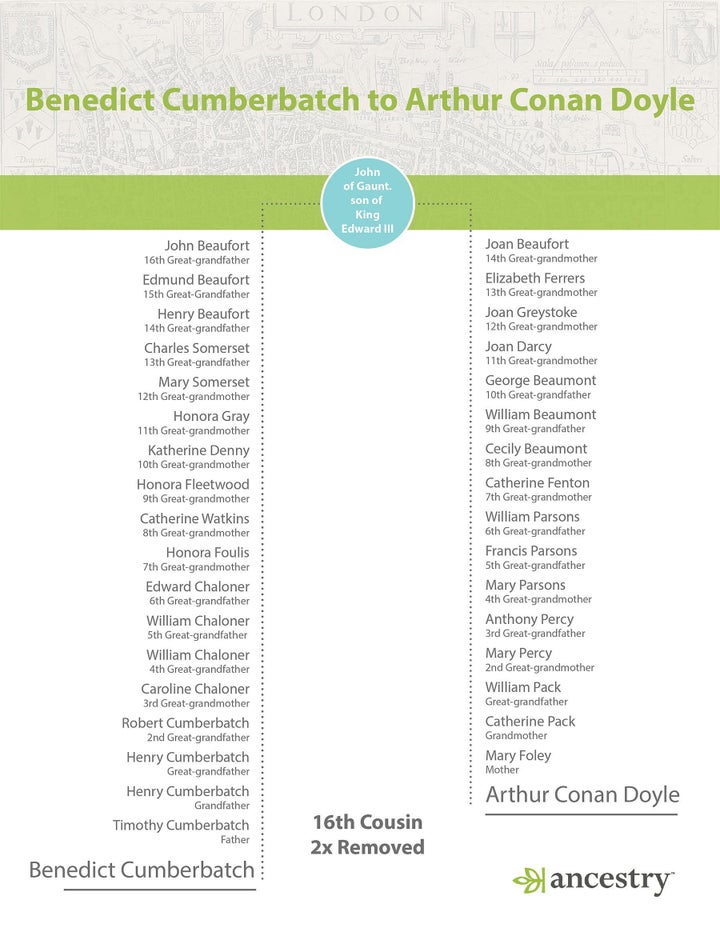 "Every family history project begins the same way: you start with what you know. From there, you work back one generation at a time, proving each step as you go," Ancestry.com historian Michelle Ercanbrack said in a statement.
"In this case, that proof came from documents that locate a person in a place and time or show family relationships. We looked at everything from church records of christenings and burials, censuses, newspaper announcements, land deeds, and tombstones," she said. "When we confirmed Benedict's connection to British Royalty, we tapped into well-established genealogies that opened up a lot of interesting possibilities."
Since 2010, Cumberbatch has played the famous sleuth alongside Martin Freeman's Dr. John Watson in the popular BBC series.
After a three-year hiatus, it returned Sunday for a fourth season ― with three new episodes ― on PBS.
Correction: This article previously misidentified John of Gaunt as an earl; he was a duke.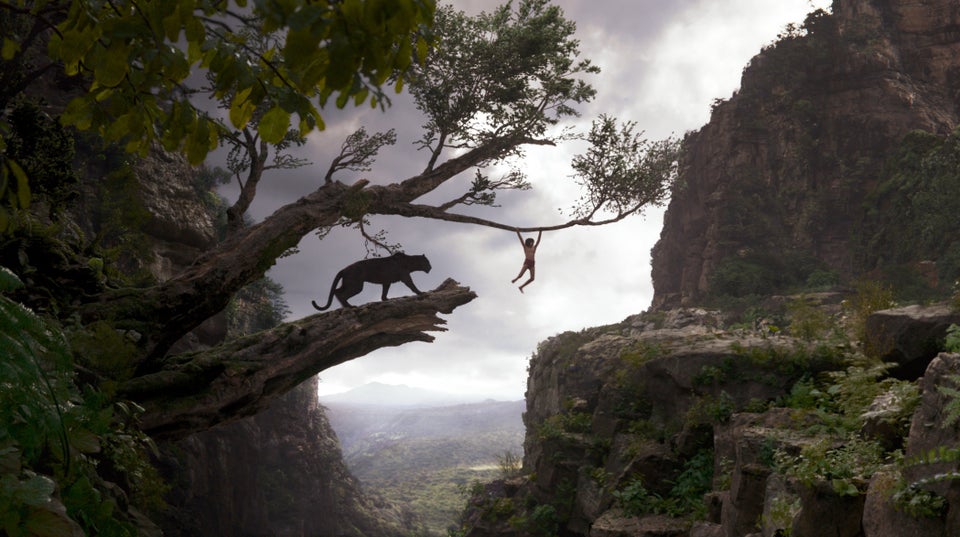 2016 Movies Available On Netflix