Nestled in the Southwest corner of the United States, Santa Fe has long been home to a flourishing, sometimes feverish, artistic community. From folk art to Indian art to Spanish colonial art to modern and contemporary art, the arid New Mexico city has served as Georgia O'Keeffe's desert oasis and Bruce Nauman's ranch paradise, to name just a few of the major figures who have sought solace there. Beyond the reach of Los Angeles celebrity and well-removed from the dark gallery halls of New York City, Santa Fe thrives as a one-stop-shop for what North and South American art can truly offer the masses.
Irene Hofmann calls New Mexico a "microcosm of the Americas," pointing to the state's history as Native American land, a Spanish Kingdom, a Mexican Province and an American Territory, all before 1912. Hofmann is the Phillips Director and Chief Curator of SITE Santa Fe, a contemporary bastion devoted to art in and out of the Southwest, and she's helping to spearhead SITElines, a biennial exhibition set to take over Santa Fe this summer.

The 2014 edition of SITElines is titled "Unsettled Landscapes," and will feature a selection of 45 artists and art collaborations from 16 countries across the Americas. Contemporary figures from Canada, the U.S., and Mexico are on board, as well as artists from Cuba, Uruguay and the Bahamas. The press release for the biennial boasts a roster spreading from Nunavut in Northern Canada to Tierra del Fuego, the southern most tip of South America, further emphasizing the focus on geography, geography, geography.
SITElines recently announced the participating artists, as well as three rough themes that will weave together the various political and historical narratives. Landscape, territory, and trade will reign supreme, making representations of land, movement and economies focal points. Multimedia will abound -- the artist Blue Curry plans to present a live webcam feed of Nassau, Bahamas, capturing the tourist cruise ships as they infiltrate the harbor, while Futurefarmers is set to bring their history of acequias and New Mexico irrigation to workshop participants. Another artist, Pablo Helguera, will preview his performance vignette series based on the history of New Mexico from 1821 to 1848.
"With 'Unsettled Landscapes,' we build connections from Santa Fe to the rest of the Americas, we explore untold stories and perspectives, and we link between our past and our present," Hofmann explained in a press statement.
Scroll through a preview of SITElines: Unsettled Landscapes here. Stay tuned for more on the biennial exhibition.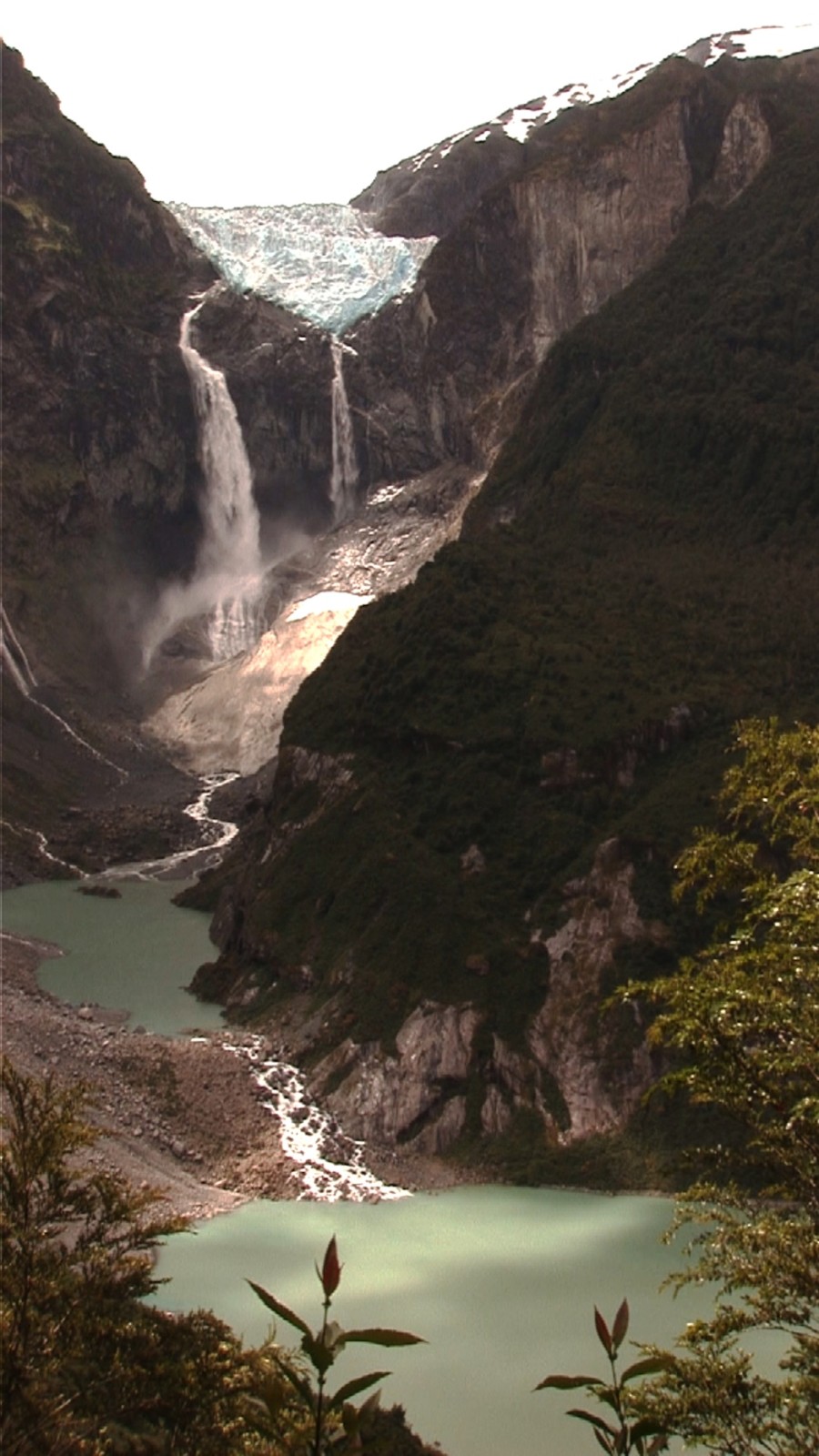 Gianfranco Foschino, Fluxus, 2010, video, Courtesy of the artist and Galerie Michael Sturm, Stuttgart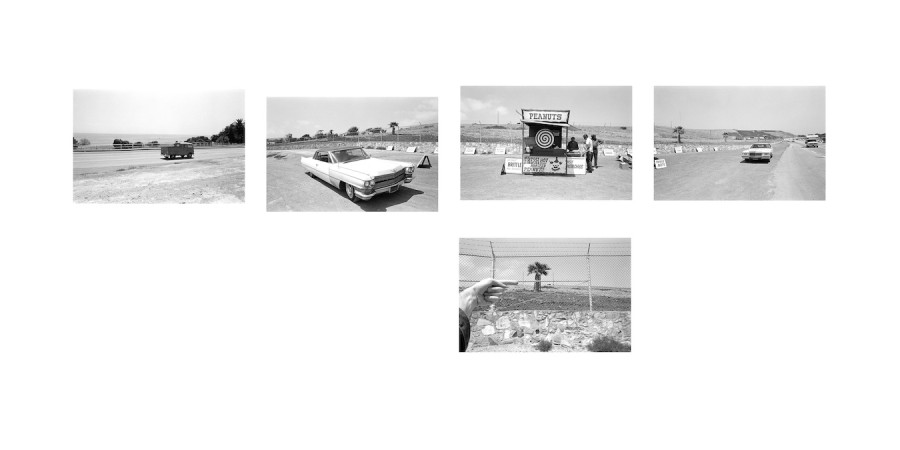 Allan Sekula, Vietnam Village, San Pedro, July 1975, 1975-2011, 5 gelatin silver prints in one frame, 36 x 72 inches (framed), Courtesy of the artist and Christopher Grimes Gallery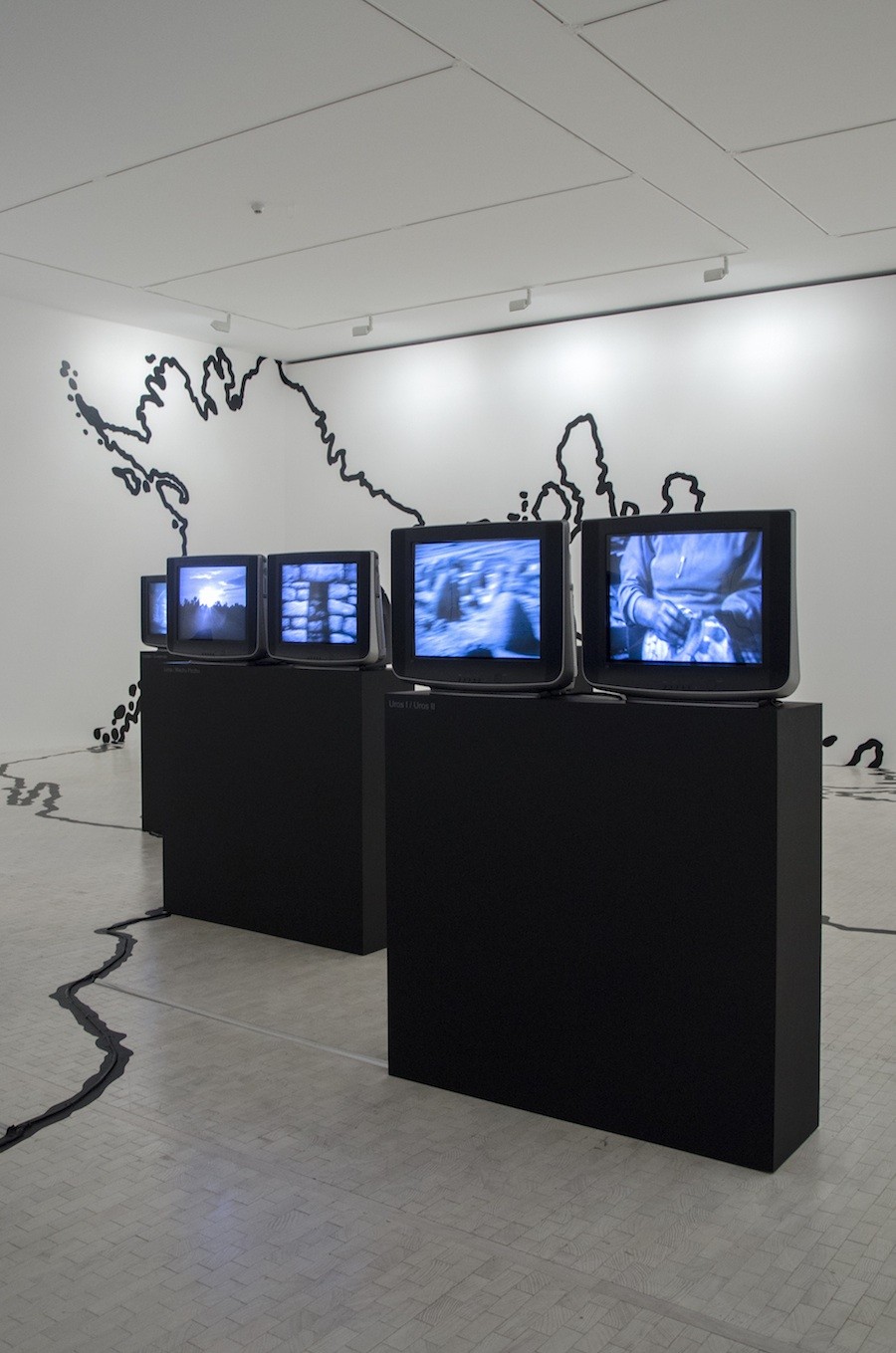 Juan Downey (b.1940, Santiago de Chile-d. 1993, New York), Video Trans Americas, 1973-1976, 14 channel black and white video installation, with sound, Collection of Rocio and Boris Hirmas, Mexico City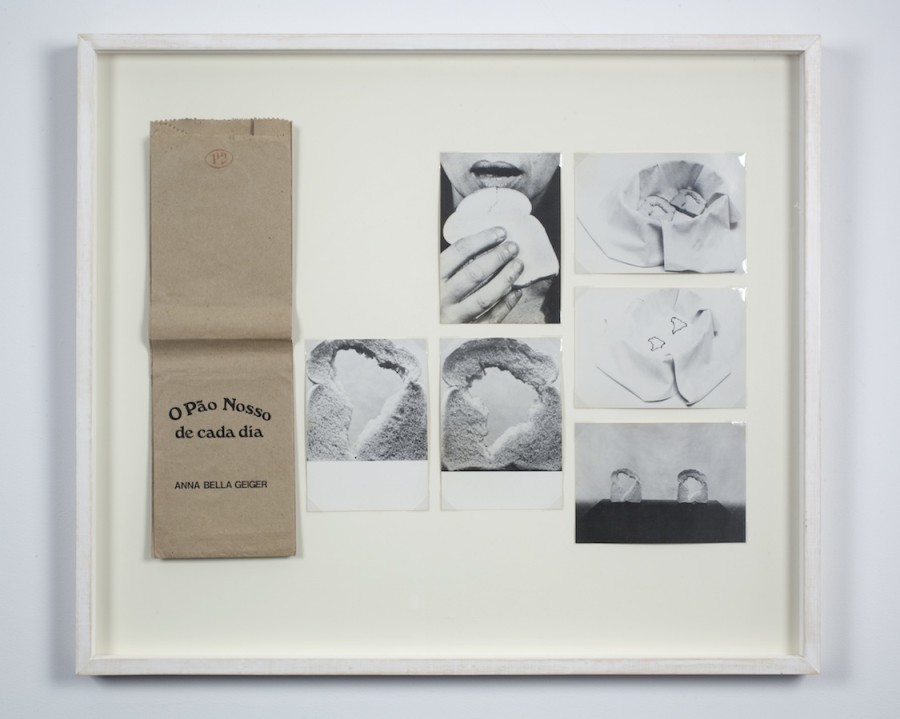 Anna Bella Geiger, O Pão Nosso de cada dia, 1978, Bread bag and 6 postcards, 24 1/2 x 28 1/2 in. (62.2 x 72.3 cm.), Limited edition, Courtesy of the artist and Henrique Faria Fine Art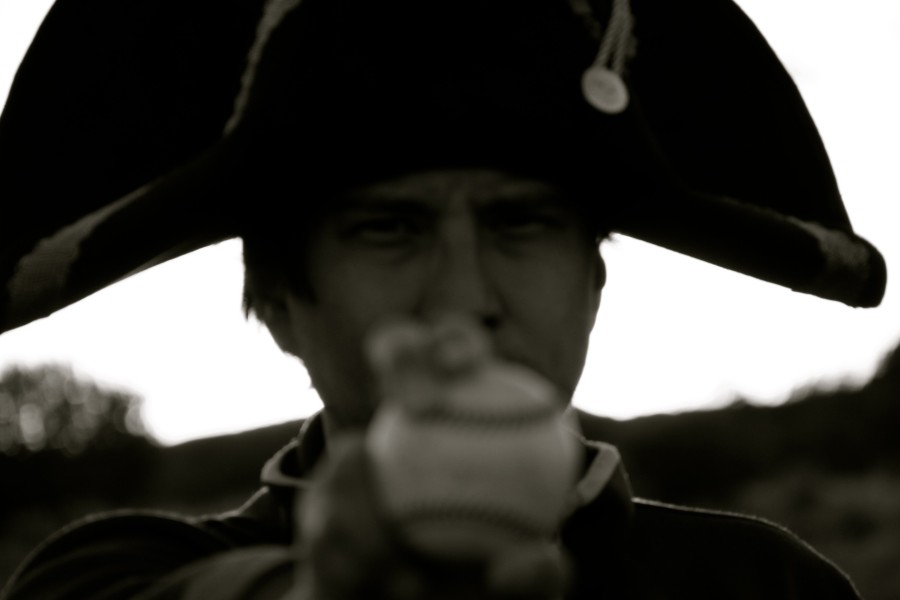 Jamison Chas Banks, Inspiration images for Retour des Cendres Vol. 1 (Return of the Ashes), 2014, mixed media installation, Courtesy of the artist

Patrick Nagatani, Uranium Tailings, Anaconda Minerals Corporation, Laguna Pueblo Reservation, New Mexico, 1990, All works from the Nuclear Enchantment series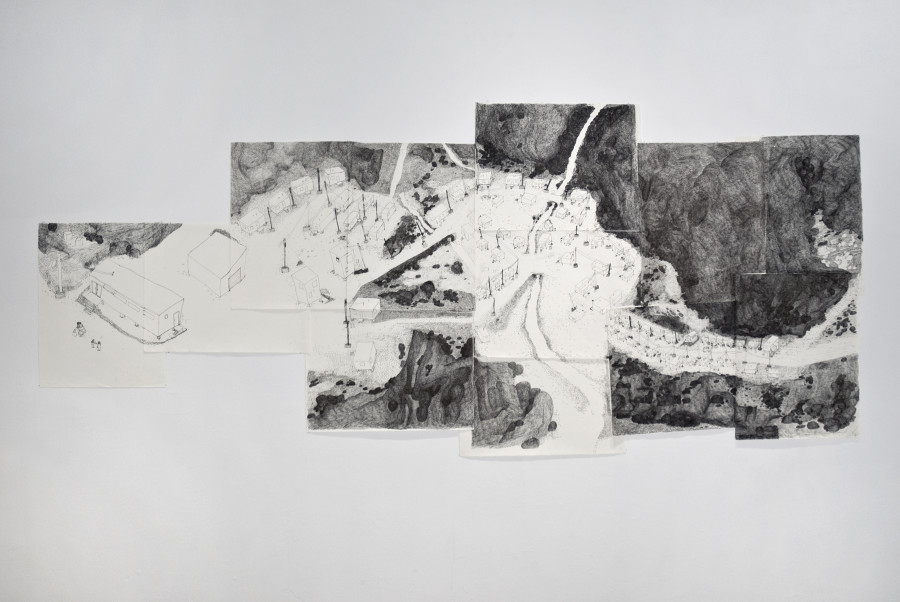 Shuvinai Ashoona, Untitled, 2003, black felt pen on ivory wove paper, Private Collection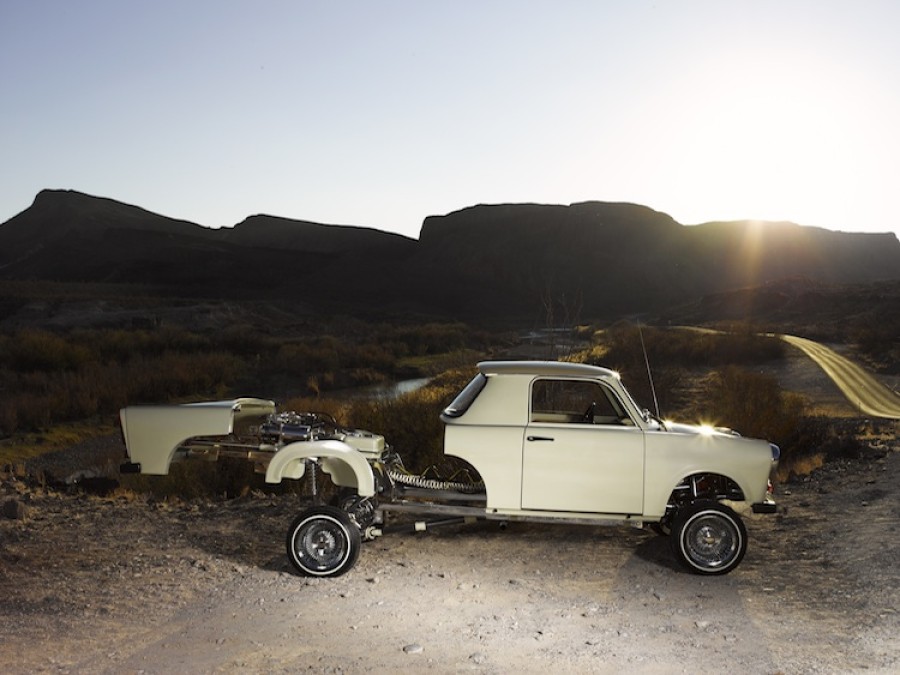 Liz Cohen (b. 1973, Phoenix; Lives and works in Detroit) (USA), Rio Grande, 2012, c-print, 50 x 60 inches, from the Trabantamino series, car and selection of photographs, Courtesy of the Artist and Salon 94, New York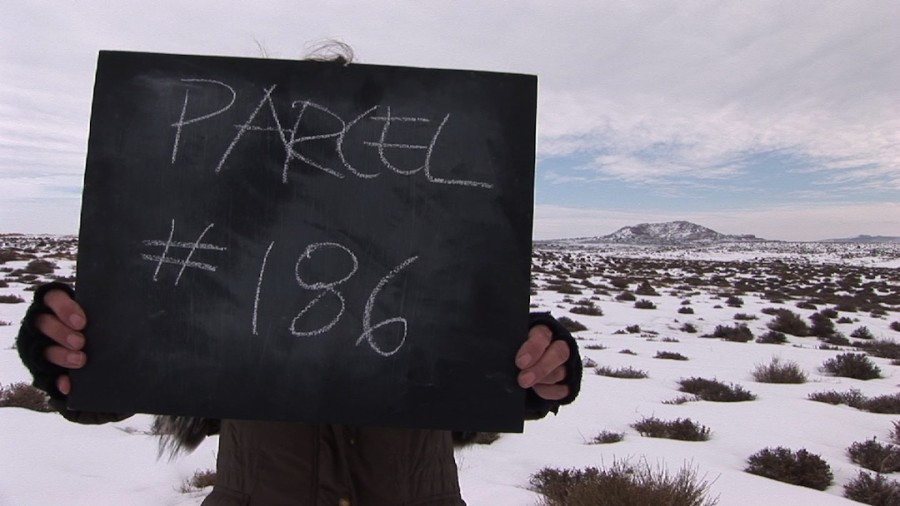 Andrea Bowers, Stills from The United States vs. Tim De Christopher, 2010, single channel video, Courtesy of the artist and Susanne Vielmetter Los Angeles Projects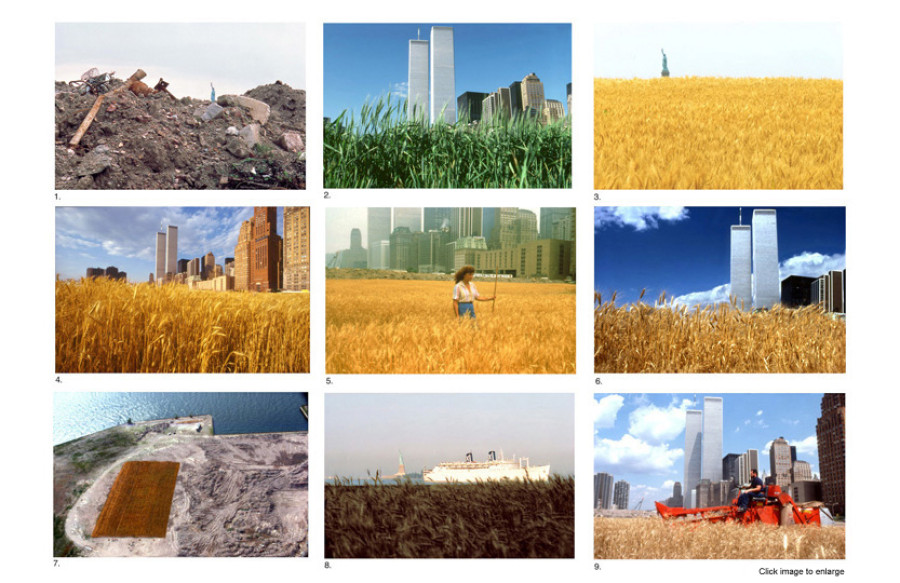 Agnes Denes, Wheatfield, 1982, Courtesy of the artist and Leslie Tonkonow Artworks + Projects
The first SITElines exhibition, Unsettled Landscapes, will open July 20, 2014 and will be on view through January 11, 2015. Preview events will be held July 17-19. See a complete list of artists here.
Popular in the Community